How to Build an Effective Work Schedule at Home
Flexibility, discipline and an understanding of your habits help create a day that benefits your work and life
With two children and a job juggling a range of duties, working remotely hasn't been easy for Emily Herbert.
Early on after COVID-19 brought about stay-at-home orders, Herbert struggled to find her groove.
"It was really challenging, I felt like I was working all the time and never getting anything done," said Herbert, director of programs for the Center for the Study of Aging and Human Development and Division of Geriatrics. 
In time, Herbert adjusted to balancing work and childcare, her work team grew accustomed to working separately, and she learned how to build a daily routine that allows her to focus on work and devote time to other parts of life.
Herbert isn't alone as many Duke employees have found ways to bring structure and efficiency into their remote work days. With several months of working away from campus under our belts, we spoke with a few Duke employees to hear what works for them.
Know When You're At Your Best
For John Taormina, curator of visual resources for the Department of Art, Art History and Visual Studies, working from home affords him a flexible schedule. But his days still unfold to a somewhat familiar rhythm.
Taormina knows that mornings are when he's at his sharpest, so that's when he schedules his most technical work.
"Cataloging images is very detail-oriented, so I try to leave that for the morning when I'm not as eye-tired from staring at the computer all day," Taormina said. "I'll use the afternoon for when I need to catch up on reading or for writing something I can really sit and think about."
Joy Birmingham, who teaches courses on time and priority management for Duke's Learning & Organization Development (L&OD), said that understanding the rhythms of your day – when you're best able to focus or when your energy may dip – is important when figuring out when to tackle different tasks. 
When working from home, try to limit distractions during the times when your mental energy is highest. 
"You want to put the more mental content of your day around the timeframes when you're at your best," said Birmingham, L&OD assistant director.
Keep Your Routines
Whether she's going to her campus office or not, Kirsten Nicholas sets her alarm for 6:30 a.m. and goes through her morning routine of showering, getting dressed and opening email around an hour later.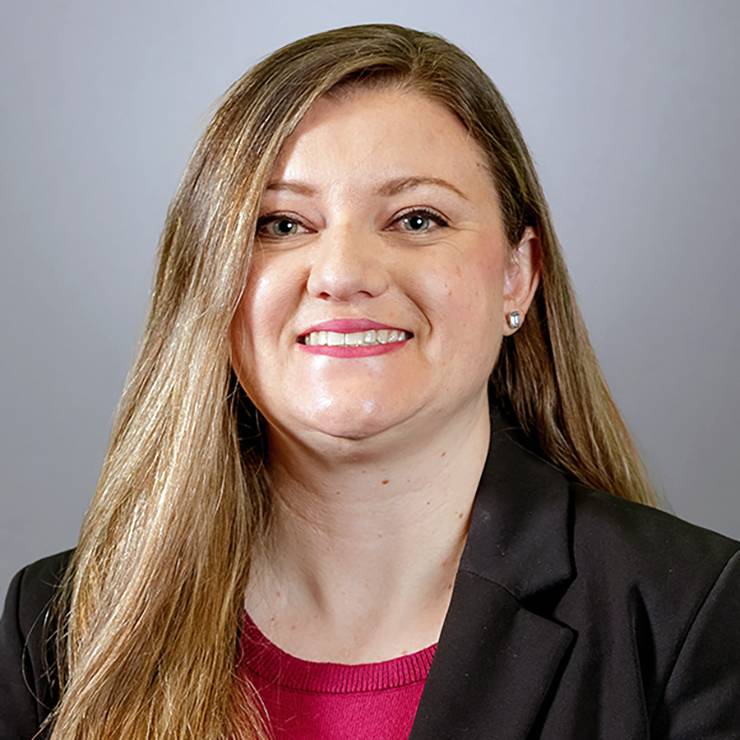 "I've made myself feel like I'm still going to work, even though I'm doing it in my house," said Nicholas, Duke University Health System's assistant director of Nursing Recruitment & Retention.
Maintaining as many daily routines as possible can mitigate upheaval during this period of uncertainty.
"These kinds of habits are important," Birmingham said. "They help you turn work on and off."
For Herbert of the Center for the Study of Aging and Human Development and Division of Geriatrics, her daily routine on campus featured plenty of movement. From walks to and from her car or meetings around campus, she found a way to be active.
At home, Herbert maintains those habits by fitting neighborhood walks into her day or hopping on a stationary bike to pedal away during free moments, webinars or conference calls.
"Finding time to exercise has been an important piece of filling out my routine so that I'm able to buckle down and do all the rest of the stuff that gets done," Herbert said.
Be Flexible
For Anyssa Queen, an executive assistant with the Duke Office of Information Technology, one of the most important times of her workday comes well into the evening. With her two children down for the night, she can come up with a game plan for the next day, go through emails and firm up schedules.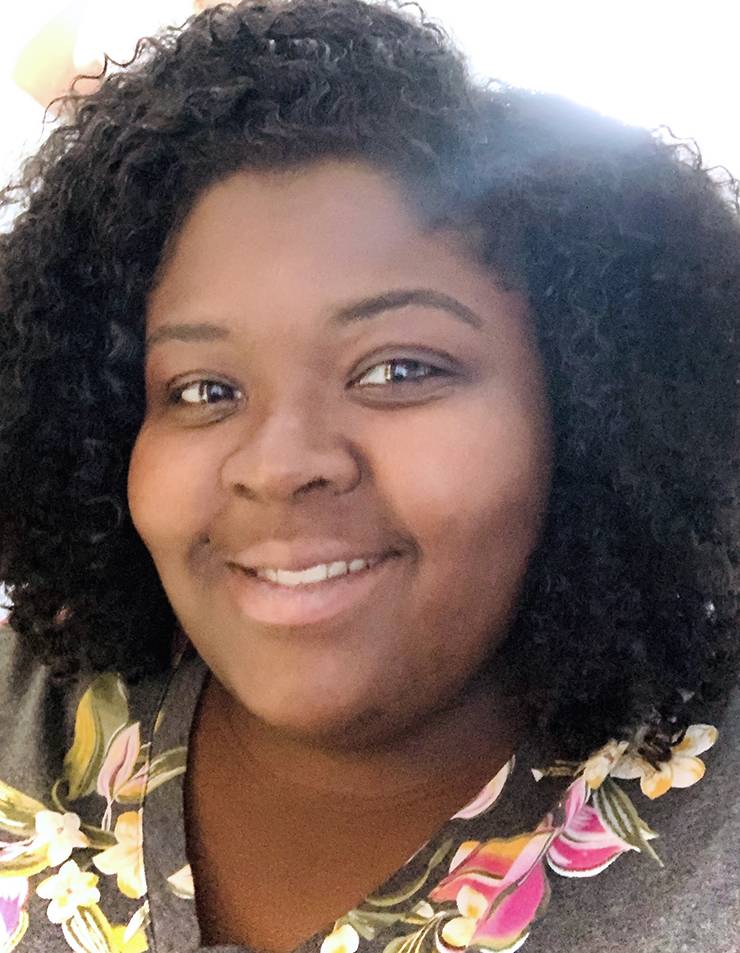 Under normal circumstances, this wouldn't be something that gets done at this hour, but integrating work and life can often lead to non-traditional work schedules.
"The hour or two I might spend at night getting ready for the next day comes out of the middle of my day when I'll stop and do things with my kids," Queen said.
While keeping a familiar shape to your day can be helpful, it's also important to embrace flexibility. For Queen, using quiet time in the evening to make up for time spent caring for kids during the day can be a way to effectively manage the demands of both roles.
Don't Forget to Build In Breaks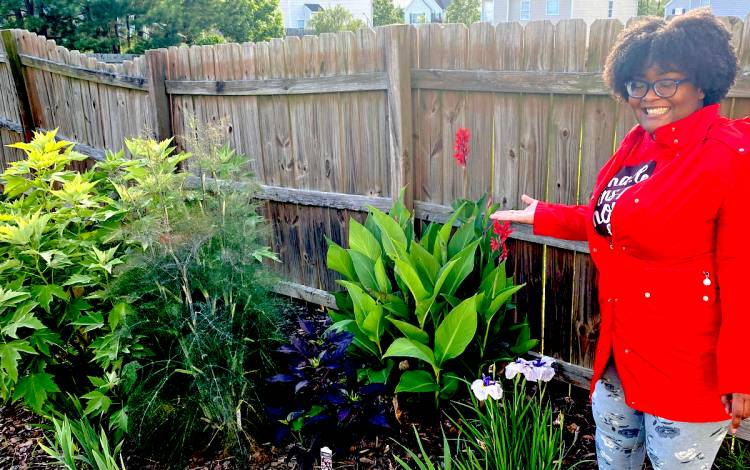 Katryna Robinson works in her guest bedroom because it has a view of her garden and plenty of sunlight, which is good for the plants near her desk. The set-up is a reminder to weave constructive and nourishing activities into her work day. 
"It's perfect because I can see my plants and be reminded that I should get up and go water them," said Robinson, an executive assistant with Duke University Libraries.
Birmingham of L&OD said that time can fly by when working at home, where it can be easy to be sedentary and occurrences such as co-worker interactions or meetings in other places don't break things up. She stresses the importance of scheduling periodic breaks, often around 10 to 15 minutes in length, to keep your mind and body fresh. At home, Birmingham often fits in short walks with her dog to get some exercise and time outside.
As part of her routine, Robinson usually steps outside to water her plants around lunchtime and 3 p.m.
"Humans aren't meant to be sitting at a desk all day staring at a screen," she Robinson. "We're meant to be outdoors in nature, so being in the garden recharges for me."
Do you have some tips to share? Add them to our Facebook story here:
Help share the proactive and extensive work being done by all Duke community members during the COVID-19 outbreak. Send ideas, shout-outs and photographs here or write working@duke.edu.