Books to Capture Your Attention This Summer
Duke staff and faculty share titles on their reading list – or what to add to yours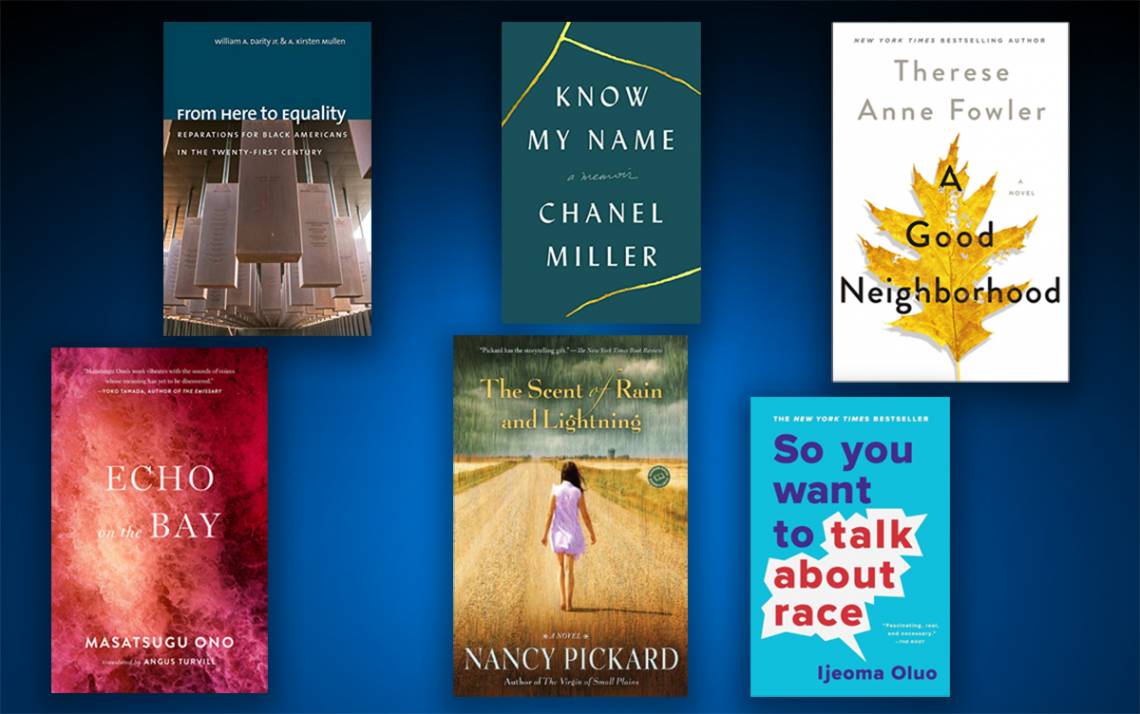 Kim Cato is hanging up her medical scrubs to play detective this summer. 
In her imagination, that is.
Cato has read "State of Onion," a suspense novel about a White House chef  hunted by an assassin, and she plans to read "The Scent of Rain and Lightning," which is about a woman who investigates her father's murder 23 years later.
"Mysteries take me out of this world we're in right now," said Cato, a clinical nurse for Duke Gastroenterology. "I'm not usually right, but I love trying to figure out the question of whodunnit."  
We asked around to Duke staff and faculty, and we have a short list of books to add to your reading list this summer while maintaining physical distancing.  Between Duke University Libraries and Duke University Press, there are plenty of resources to borrow books. You can download an e-book or audiobook from OverDrive, discover "A Guide to Duke Authors" and check out the "Low Maintenance Book Club."
Mark Anthony Neal
James B. Duke Distinguished Professor of African and African American Studies for Trinity College of Arts & Sciences
Mark Anthony Neal starts a summer day off with 90 minutes of reading each morning. 
Neal works his way through a list of non-fiction books he develops during the academic year. This summer, he said he plans to read "The Blackademic Life: Academic Fiction, Higher Education and the Black Intellectual," "Flaming? The Peculiar Theopolitics of Fire and Desire in Black Male Gospel Performance" and "Afrotopia." 
"The Blackademic Life" evaluates the depiction of academic and campus life in novels. "Flaming" observes the social networks of male vocalists in male gospel choirs. "Afrotopia" follows the author's examination into African philosophies, economies and social values.
"I like to read things that are tangential to my work but not directly related," said Neal, who researches black popular culture. "I love reading interdisciplinary work about black art, history and economics." 
Neal recommends "From Here to Equality, Reparations for Black Americans in the Twenty-First Century" by William "Sandy" A. Darity, Duke's Samuel DuBois Cook Distinguished Professor of Public Policy.
"Sandy and I have been colleagues for 14 years," Neal said. "It's amazing to see the final product of something he's been working so hard on. His book is essential for anyone wanting to learn about this country's current events."
Diana Turner
Operations Administrator, Duke University Hospital
Diana Turner fell in love with the past by reading historical fiction novels with a book club.
"I hated history in school, so the fact I gravitate toward the subject now is funny," Turner said. 
Turner is in a book club with a dozen friends that now meets over Zoom. They pick historical fiction novels such as "One Thousand White Women," about a group of women who travel to the western prairies in 1875 to marry Cheyenne Indians, and "All the Light We Cannot See," about a visually impaired French girl and a German boy in World War II.
Turner, who reads one book a week, moved to the present day with her latest selection, "A Good Neighborhood" by Therese Anne Fowler. The story is set in a fictional version of Raleigh and centers on a professor and her biracial son at odds with new neighbors. 
"It's a thought-provoking novel," Turner said. "It addresses issues of bias, bullying and environmental concerns. The story stays with you." 
Akhil Sharma
Professor of the Practice of English for the Duke English Department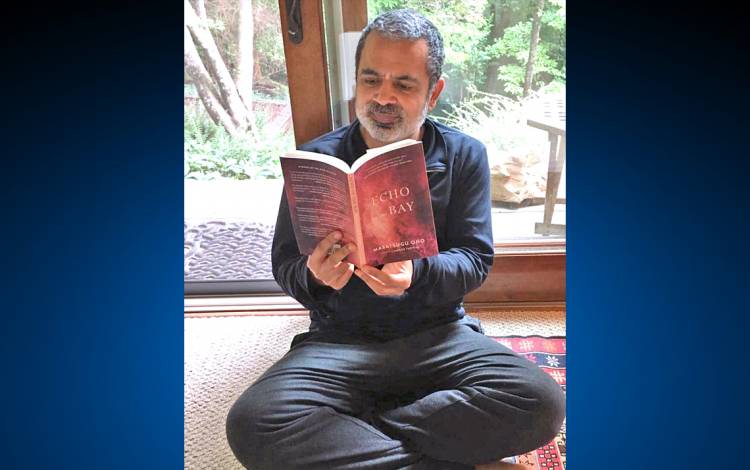 Akhil Sharma gravitates toward nonfiction because "life is already so absurd and bizarre."
"With nonfiction, there's this satisfaction that you're getting this constant weirdness of the world while still learning something," said Sharma, author of the novel "An Obedient Father" and autobiography novel "Family Life."
Sharma is reading "The Hindus: An Alternative History," which examines the history of the religion, and "Midnight in Chernobyl: The Untold Story of the World's Greatest Nuclear Disaster," a story about the 1986 nuclear told through the people who witnessed it.
For fiction, Sharma recommends "Echo on the Bay," about a police chief observing a small fishing village on the coast of Japan.
"In fiction, I'm looking for convincing characters and a sense that every scene is urging me forward," Sharma said. "Good fiction is like a three-course meal at a great restaurant. Every part is packed with flavor."
Arianne Hartsell-Gundy
Head of Humanities Section and Librarian for Literature & Theater Studies for Duke University Libraries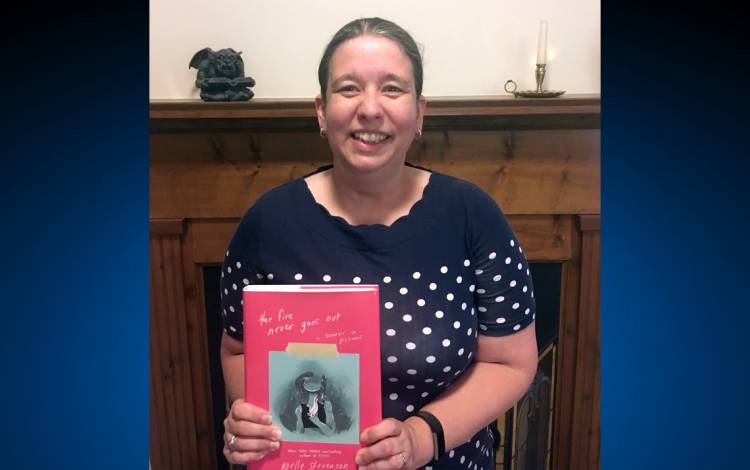 Arianne Hartsell-Gundy typically reads fiction and nonfiction at the same time. 
This summer, she's been reading Charles Dickens' "David Copperfield" for the Low Maintenance Book Club, which meets two to three times each semester to reflect on short stories, graphic novels and poetry, and "Know My Name" by Chanel Miller, Duke's summer reading selection. 
"I tend to move through fiction faster, but I like what I learn from nonfiction, so that's why I usually have two books going at once," Hartsell-Gundy said.
Hartsell-Gundy next plans to tackle "Unmarriageable" by Soniah Kamal and "So You Want to Talk About Race" by Ijeoma Oluo. "Unmarriageable" is a re-telling of "Pride and Prejudice" that takes place in Pakistan. "So You Want to Talk About Race" is a non-fiction book that examines white supremacy in America.
"My to-read list will take several lifetimes to get through," Hartsell-Gundy said. "I'm trying to prioritize writers of color and books that address what's going on in the world."
Check out our Facebook story and leave your current read or book recommendation in the comments:
Have a story idea or news to share? Share it with Working@Duke.