Blue Devils from Day One
Born at Duke University Hospital, employees find their way back to Duke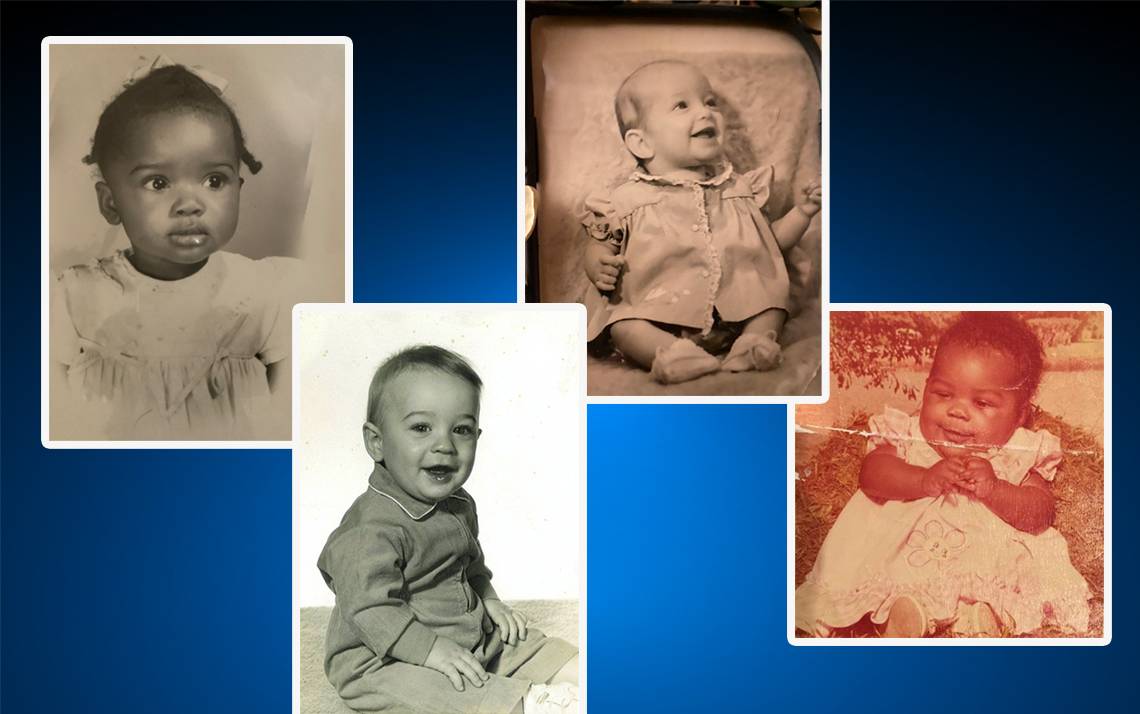 Technically, Cynthia Browning wasn't born in Duke University Hospital.
Her mom gave birth in a taxi outside of the emergency room in May 1963. Browning was about 14 weeks early and weighed slightly under 2 pounds. She stayed in the hospital for four months while doctors monitored her breathing and heart rate and checked for infections.
"My parents didn't think I would survive," said Browning, 56, a staff technologist for Duke Pediatric Radiology. "We were lucky to be so close to Duke. The doctors and nurses are the only reason I'm alive."
Duke University Hospital opened in 1930 with 400 beds, including an OB-GYN department and birthing center on the fourth floor of what is now the Red Zone in Duke South. Duke's Birthing Center moved to the newly constructed Duke University Hospital, also known as Duke North, when the facility opened in 1980.
The Duke Birthing Center is now on the fifth floor of the hospital and contains 20 labor rooms and 16 postpartum rooms. About 3,400 babies were born in Duke Hospital in 2019. In 1963, the year Browning was born, Duke Hospital delivered 1,581 babies.
While Browning doesn't have a vivid memory of her time as a patient, she said the experience influenced her decision to work at Duke, helping children who experience reflux. She too received treatment at Duke for reflux until her teen years.
"Duke has been with me since the first day of my life," said Browning, who joined Duke in 1983. "I'm working here and helping families on their medical journey. It has always felt like the right place for me to be at."
Meet some Blue Devils from day one.
Billy Newton
Vice Dean for Finance, School of Medicine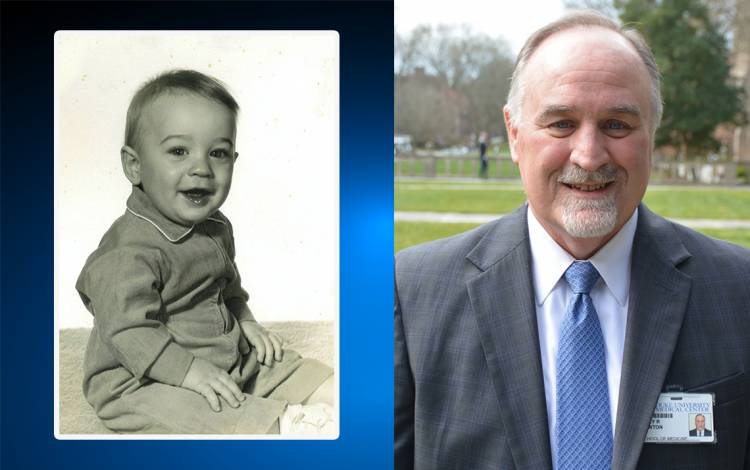 Billy Newton's birth on April 19, 1963 at the old Duke University Hospital was the beginning of a lifelong relationship with Duke.
Newton, who grew up in northern Durham, attended Duke Football games with his dad. Newton unloaded furniture from delivery trucks to the new Duke University Hospital before it opened in 1980 as a part-time job while attending Northern High School. He worked part-time for Duke Financial Services while attending the University of North Carolina at Chapel Hill.
"It always felt a little odd to be working UNC," said Newton, 56. "Duke was home."
Newton started working full-time at Duke in 1986 for the Hospital Budget Office. He worked in the Department of Medicine and the Department of Pediatrics before joining the School of Medicine in his current position in 2008.
Newton's current office in the Davison Building connects to Duke South, the complex where he was born in 1963.
He recently learned that the birthing unit was once on the fourth floor of what is now the Red Zone. He hasn't investigated the exact location where he was born, but it is something that crosses his mind when he passes through the area.
"I feel lucky to have maintained ties to Duke all my life," Newton said. "I tell people I've never left."
Mayme Webb-Bledsoe
Assistant Vice President of Duke-Durham Neighborhood Partnership and Community Development, Office of Durham & Community Affairs
Mayme Webb-Bledsoe never intended to return to Duke after she left Duke University Hospital as a newborn in 1957.
Webb-Bledsoe grew up in Durham's West End neighborhood next to Maplewood Cemetery. She was 1.5 miles from campus but ventured over to occasionally walk around Sarah P. Duke Gardens with friends.
"It might as well have been a world away from my neighborhood," said Webb-Bledsoe, 63. "I didn't know anybody working there or going to school there."
Webb-Bledsoe attended the University of North Carolina Charlotte and then Iowa State University for a master's degree. She returned to UNC Charlotte to work in student affairs from 1978 to 2000 and moved back to Durham in 2000 to be closer to her parents.
Webb-Bledsoe, who has worked at Duke since 2001, works at the Duke-Durham Neighborhood Partnership, which is part of the Office of Durham & Community Affairs. Webb-Bledsoe facilitates the distribution of Duke resources to assist in public education, affordable housing and construction of community spaces in neighborhoods near Duke, including West End.
The connection to her childhood doesn't stop there. Webb-Bledsoe works on the fifth floor of the NC Mutual Building on West Chapel Hill Street. That's the building where her mother, Mae Willie Webb, worked as an auditor for the North Carolina Mutual Life Insurance Company before, during and after she was pregnant with Webb-Bledsoe.
"It feels like my life has been one big circle," Webb-Bledsoe said. "My experiences as a child are informing my decisions as an adult. It turns out that Duke was always in my plan after all."
Sharon White
Director of Leadership Annual Giving for Duke Health Development and Alumni Affairs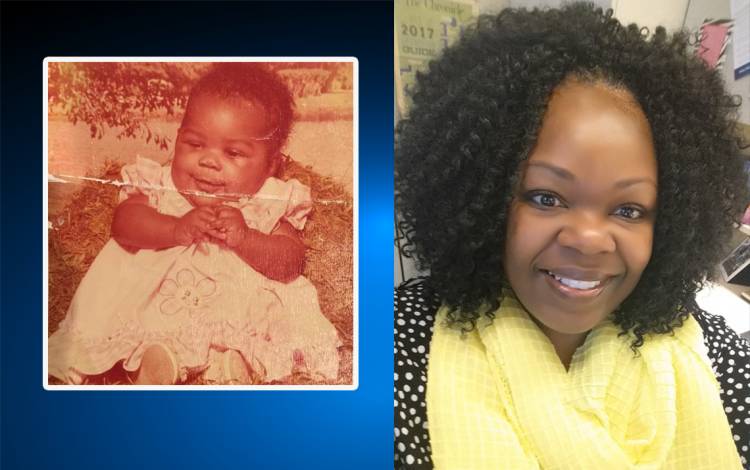 Sharon White gets peppered with questions in her role as director of leadership annual giving for Duke Health Development and Alumni Affairs.
Among the questions from potential donors is why she feels passionate about Duke, and that question is easy to answer.
"Duke brought me into this world," said White, who was born at Duke Hospital on Jan. 25, 1976 and has worked here for 20 years. "Something like that creates unwavering loyalty."
Born and raised in Durham, White attended Northern High School. Other than attending Winston-Salem State from 1994-1996, White lived in Durham. She jumped between jobs at Golden Corral and Lowe's Home Improvement before joining the Duke Annual Fund as a staff assistant in 2000.
"There are so many new people moving to Durham that I get excited when I find other employees at Duke who were born at Duke Hospital," said White, 44. "It always seems like fate for us born at the hospital to work here."
Being born at Duke Hospital was the first of many gifts Duke has given White, she said. White used the Duke Employee Tuition Assistance Program to pay for a Bachelor of Science from North Carolina Wesleyan College and a Master of Business Administration and Master of Science in Leadership from Pfeiffer University.
"I don't know where my life would be without Duke," White said. "I've been blessed and fortunate. Whether you're born at Duke or work here, this is truly a place that gives. That is why I continue to be here."
Have a story idea or news to share? Share it with Working@Duke.