Update from President Price on Academic Plans for Fall 2020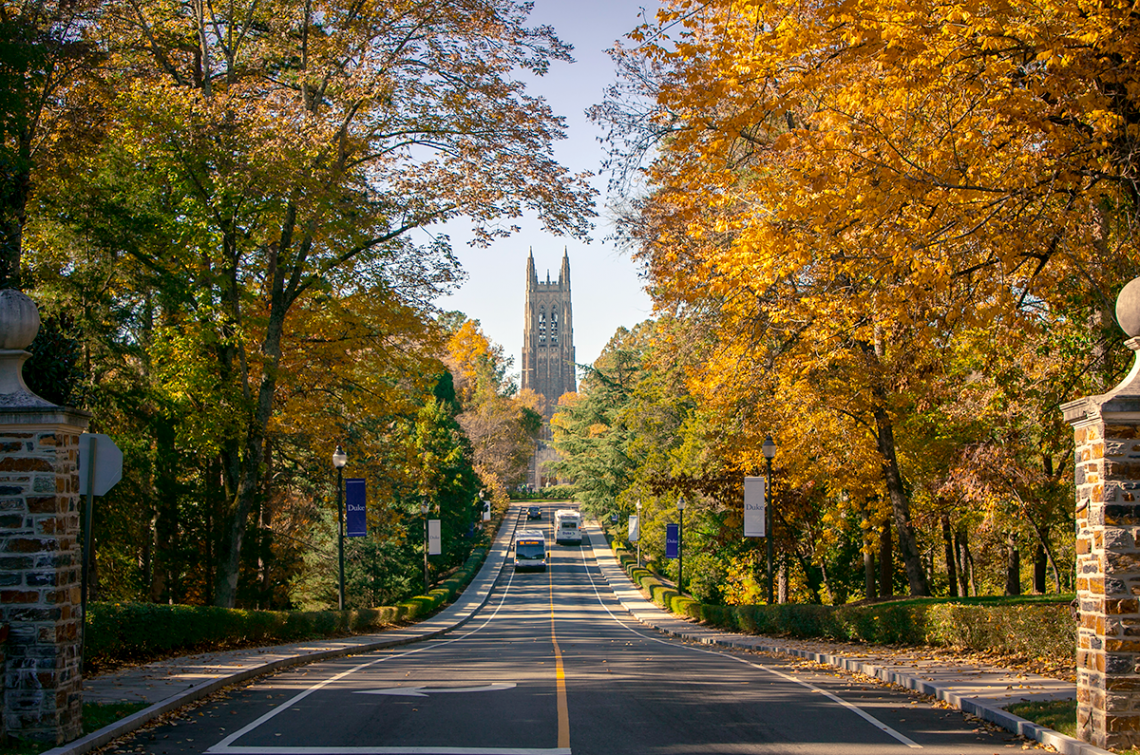 The 2020-21 academic year will be one like no other in Duke's history – one that begins early, ends early, includes a hybrid academic program of virtual and in-person instruction and reimagines residential and classroom life.
But President Vincent Price announced Friday that the Duke plans to "enable as many of our students who are able and who choose to participate in an on-campus experience for the fall semester to do so, but only if it can be done safely."  
The presumption of students on campus is subject to change, Price said in separate emails to parents, students, faculty, and staff, depending on the advice of medical and public health experts and other variables, including local regulations. A final decision on the semester and the details involved in any plan will be made by the end of June.
The fall semester will begin Aug. 17 and will run through Thanksgiving without a fall break.  Likewise, the spring semester will begin a week late on Jan. 19 and run through April 26 without a spring break.
"All Duke courses will be offered in one of three formats: in-person instruction conducted in classrooms on the Duke campus, fully online courses that take advantage of the best pedagogy and technology available for remote education, and hybrid courses that involve some combination of in-person and online instruction," Price said.
All campus classes will be taught in in-person and online modes, so students who either cannot or choose not to come to campus can have access to "a full curriculum of courses and make progress toward their degrees." Price said the university will use lessons learned about remote learning during this past semester to support students' "continued learning and engagement in campus life while remote."
But even under current plans to return students to Durham, campus life will look very different, he said. Spaces from classrooms to residential areas to dining halls will be reconfigured to encourage social distancing.
All members of the university community will be expected to enter into a Duke Compact that acknowledges their responsibility for protecting the collective health of the community. These practices most likely will include physical distancing and wearing of masks in classrooms and public spaces, COVID testing of residential students before the start of the semester, daily app-based health checks for students and reimagining student activities.
Price said there are challenges ahead, but that Duke would thrive "because our people—students, faculty, staff, families and friends—are thoughtful, collaborative, creative, adaptable, and committed to excellence. We will get through it because we are Duke."
Read the full text of President Price's message to students and parents here.