Lee Reiners: Who Are Your Trusted Sources on COVID-19?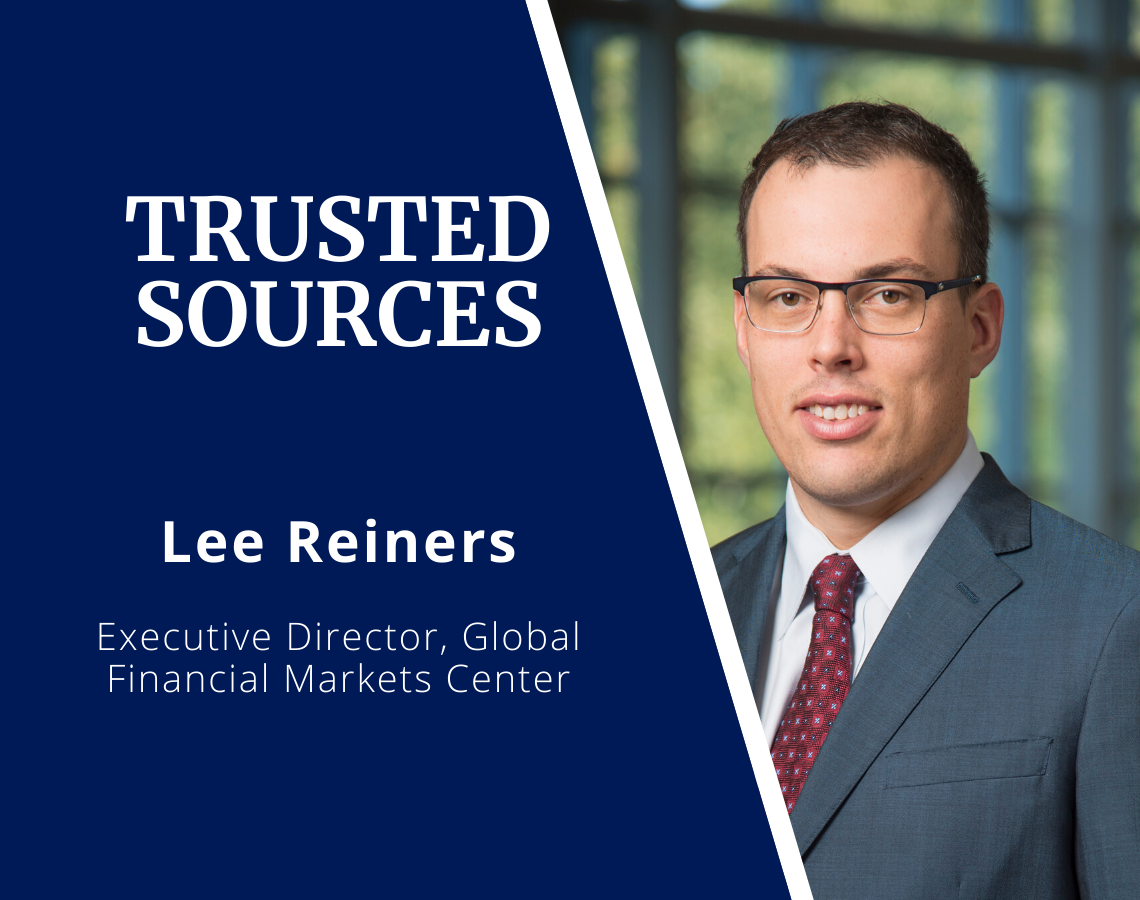 As the COVID-19 pandemic continues, the question of where to turn for solid information has never been more important. In this ongoing series, Duke Today asks Duke experts to share their preferred sources for good information about the pandemic as it relates to their fields. 
Lee Reiners is executive director of the Global Financial Markets Center at Duke Law. He relies on a mix of sources to stay informed about how the coronavirus pandemic is affecting financial markets and policy.
MEDIA
I still get the hard copy of the Wall Street Journal delivered to my house every day. Reading it is a great way to start my morning and gives me eyes a reprieve from screens. Plus I find that I read interesting articles that I would not come across if I relied solely on digital sources.
 
I am also a big fan of email newsletters. To understand what is going on in the financial system and with financial policymaking, I review these three:
 
•    POLITICO's Morning Money 
•    American Banker's Morning Scan Plus (subscription-only)
•    Bloomberg's Money Stuff, authored by the always witty Matt Levine
 
BLOGS AND THINK TANKS 
I am a big fan of anything related to finance and economics put out by the Brookings Institution, where two previous Federal Reserve Board chairs, Janet Yellen and Ben Bernanke, are distinguished fellows. Readers interested in financial regulation and policy may also want to take a look at Duke Law's Global Financial Markets Center blog. 
SOCIAL MEDIA
Because things are moving so quickly, I find Twitter to be the go-to source for the most up-to- date information. Specifically, the Federal Reserve's Twitter feed, @federalreserve, is a must- follow account to stay on top of everything our central bank is doing. I also follow the Bank for International Settlements, @BIS_org, to better understand the global economic policy response.