Women's History Month: Reflections from Duke Women
Insights on the past, present and future of women in the workplace
The idea of celebrating Women's History Month is rooted in education. 
In 1978, the Education Task Force of Sonoma County, California, organized a "Women's History Week," according to the National Women's History Museum.  The idea ignited similar celebrations across the county that sparked a movement for national recognition. 
President Jimmy Carter issued a proclamation in 1980 declaring the week of March 8 "National Women's History Week." Seven years later, Congress passed "Public Law 100-9" designating March as "Women's History Month." 
Today, women make up roughly 62 percent of the education, legal, community service, media and arts industries, and 73 percent of health practioner and technical occupations. At Duke, women comprise 66 percent of the workforce.
To commemorate Women's History Month, here are some reflections from Duke women in leadership.
Who has inspired you most – and why?
Marissa Young
Head Coach, Duke Softball 
Two coaches inspired Marissa Young.
University of Michigan head coach Carol Hutchins instructed Young during her time playing at the university from 2000-2003. Young, a pitcher, recalled Hutchins routinely walking up to her during games and asking, "are you ready to pitch, or do I need to replace you?"
The question forced Young to do her best, knowing Hutchins could replace her if she performed poorly.
Under Hutchins' guidance, Young was named a three-time All-American, the 2002 Big Ten Pitcher of the Year and 2003 Big Ten Player of the Year. 
"She was one of those people that wanted no excuses. Just get the job done," Young said. "She pushed the best out of me. I appreciated her direct communications."
A second coach helped Young off the field. As she began coaching full-time at Concordia University in Michigan, Young raised four kids and led a team of 20 athletes. 
Patty Gasso, head softball coach at the University of Oklahoma and a mother and grandmother, validated Young when she felt the stress of work and home life. 
"Patty helped me realize that I'm not doing anything wrong because it's hard," said Young, who joined Duke as inaugural softball coach in 2015. "It's like juggling plates. You have to get used to the crashing sound and keep going. The payoff of raising a family and a team is worth it."
Zoila Airall
Associate Vice President for Student Affairs for Campus Life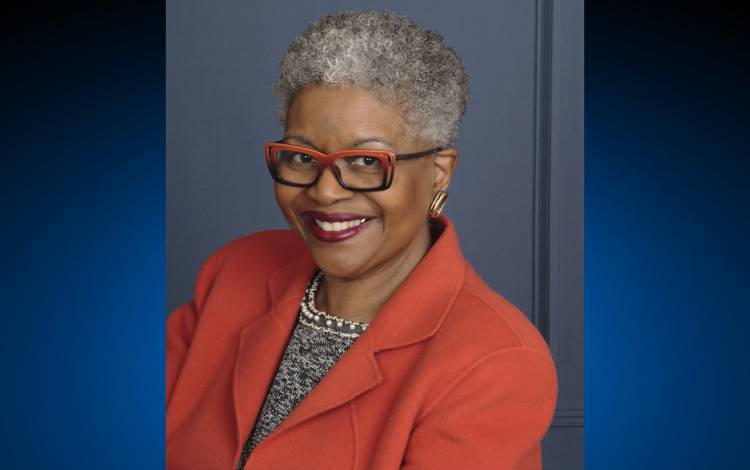 Zoila Airall was working as associate director of staff and programs at the University of Pennsylvania when Mary Patterson McPherson called her in 1995. 
McPherson, president of nearby Bryn Mawr College, wanted Airall to be the school's first director of institutional diversity. That offer, which Airall accepted, led to the most important working relationship of her life.
"All of my mentors had been men up that point," Airall said. "Dr. McPherson was wonderful. Something that I always appreciated about her is that she showed interest in my life, my journey and my challenges."
McPherson taught Airall to think strategically, take risks and understand that people listen to every word you say when you're in a position of authority. Airall worked with McPherson for two years, but they remain in touch.
"Dr. McPherson challenged me," said Airall, who joined Duke Student Affairs in 2002. "I called her to express my hesitation about accepting the job at Duke. I wasn't sure if I was ready. All she had to say was 'you're ready.' She gave me a path forward."
What would you like to see improved for women in the workplace?
Kerry Abrams
James B. Duke and Benjamin N. Duke Dean of the School of Law, Duke University School of Law
Kerry Abrams identifies a problem in higher education as a "diversity tax."
It's when faculty of color, female faculty or other faculty of marginalized communities end up serving on additional committees, assist in governance or participate in more departmental activities than their colleagues. 
"Because so much of the administrative work of faculty is done through service on committees and each committee needs to be diverse, members of whatever group are in the minority end up doing a lot more departmental service than their peers," Abrams said.  "This service can come at the expense of their research and reputation." 
Abrams, who joined Duke Law in 2018, is one of seven female deans out of 10 schools at Duke. She said that representation is progress. Abrams said that in previous law and academic roles, it was disheartening to be the only woman in a meeting or on a committee. 
"It feels like you have to represent your gender or sex when you're the only woman in the room," Abrams said. "If you have a critical mass of women, they can disagree with one another and have productive discussions without feeling like they're undermining each other." 
Cate Brinson
Sharon C. and Harold L. Yoh, III Distinguished Professor and Chair of Mechanical Engineering & Materials Science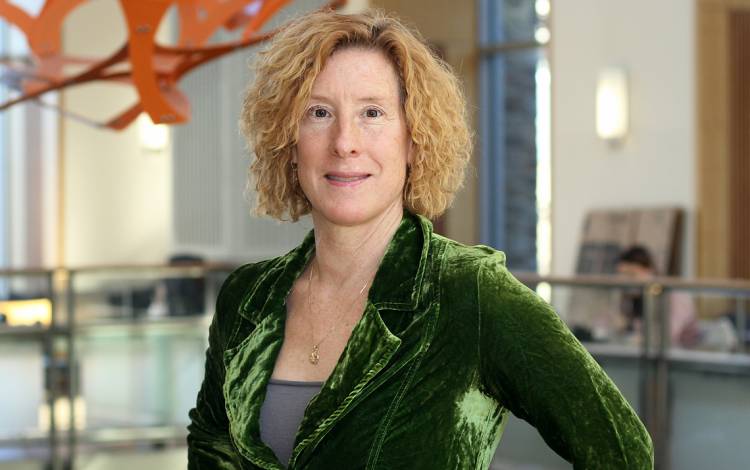 Cate Brinson achieved a lot of firsts in her career. 
She was the first woman to get a Ph.D. in applied mechanics at the California Institute of Technology. At Northwestern University's Department of Mechanical Engineering, she was the first female faculty member, first tenured female faculty member and, later, its first female chair. She is now the first female chair of the Duke's Mechanical Engineering and Materials Science Department. 
"In retrospect, I look back and realize aspects of that progression were difficult and strange," Brinson said. "I was at the front of this weird boundary for women."
Still, she wishes for greater parity between men and women who earn engineering degrees. 
Women earned nearly 22 percent of engineering bachelor's degrees nationwide in 2018, up from 18 percent in 2009, according to the American Society for Engineering Education. At Duke, women currently make up a significantly higher percentage of the engineering student body than the national average—37 percent, versus 23 percent nationally.
While the slow increase is positive, Brinson said engineering can do better. 
"Both mechanical engineering and materials science are richly diverse fields with a wealth of fascinating and creative applications in design, robotics, healthcare devices and energy," she said. "We need to do a better job of attracting and retaining women in these important and interesting fields. At the same time, it is critical that we provide positive role models for our current and prospective female students."
One of Brinson's first mentors,  Katherine Faber, the Simon Ramo Professor of Materials Science at the California Institute of Technology, was among the first female faculty members in engineering Brinson saw that also had a family. 
It was always a goal for Brinson, who has four children, to be successful in her profession and home life. 
"There weren't a lot of women for me to see in mechanical engineering positions when I was growing up," said Brinson, who joined Duke in 2017. "It's difficult to imagine yourself achieving something if you haven't seen someone else do it."
What encourages you most in the workplace?
Vicky Orto
Chief Nursing and Patient Care Services Officer, Duke Regional Hospital
Vicky Orto appreciates the assertiveness she observes in female colleagues who pursue graduate degrees and leadership roles.
When Orto began working as a nurse decades ago at Rochester General Health System in Rochester, New York, she rarely saw women going after positions outside of nurse manager or chief nursing officer.
"Women are pushing forward," said Orto, who joined Duke Regional in 2009. "We're no longer allowing for someone to say 'you can't work and get a master's degree' or 'you can't become a leader in this hospital.' Women have come into their own."
Orto holds a Master of Science from St. John Fisher College and a doctorate in nursing practice from the Duke University School of Nursing. 
As examples of female leader role models, Orto cited Duke Regional Hospital's Katie Galbraith, who serves as president of the hospital, and Dr. Barbara Griffith for moving up in leadership from Duke Regional's chief medical officer to the President and CEO of the Women's Hospital in Louisiana. 
Orto said she receives frequent requests from women, asking her to be a reference for a position and graduate school applications.
"I see a lot more belief in women in the workplace," Orto said. "They don't let anything hold them back from pursuing their goals."
Sally Curtis
Project Manager, Office of Project Management, Duke Facilities Management Department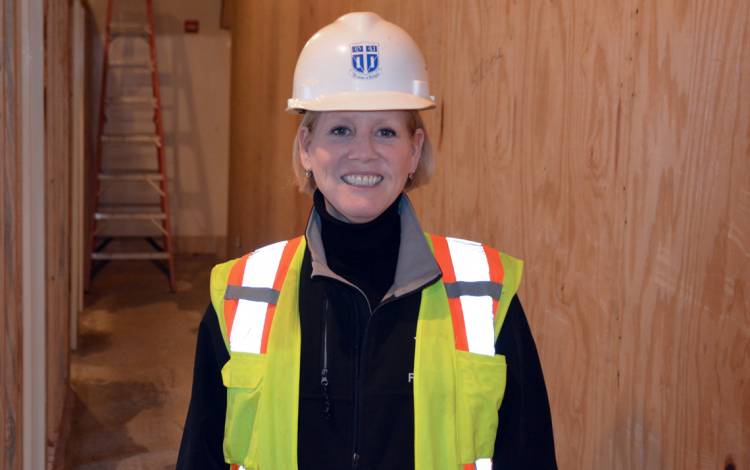 In her seven years at the Facilities Management Department, Sally Curtis has worked on some of the most visible projects on campus. 
She led the coordination of the Karsh Alumni and Visitors Center design and construction and is currently managing renovations at the Duke Graduate School and the Undergraduate Admissions Building. 
Curtis said it's important to have a community's demographic population represented among designers, project managers, landscapers and engineers. 
"Architecture affects the life of everyone in the community," Curtis said. "It's impossible to address the needs of your population if they don't have representation at the planning table."
Curtis recalled attending meetings in Oakland and Richmond, California, while working for the architecture firm Perkins + Will during the early 2000s. The cities, which neighbor San Francisco, have diverse ethnic populations that Perkins + Will replicated among staff.
"It struck me at the time going to meetings at the City of Richmond Civic Center with colleagues who were Filipino, black and Latino," said Curtis, who joined Duke in 2013. "It was incredibly important that our clients could put their faith in us because they saw people with shared experiences." 
Rukmini Balu
Chief of Staff to Chancellor Eugene Washington, Duke University Health System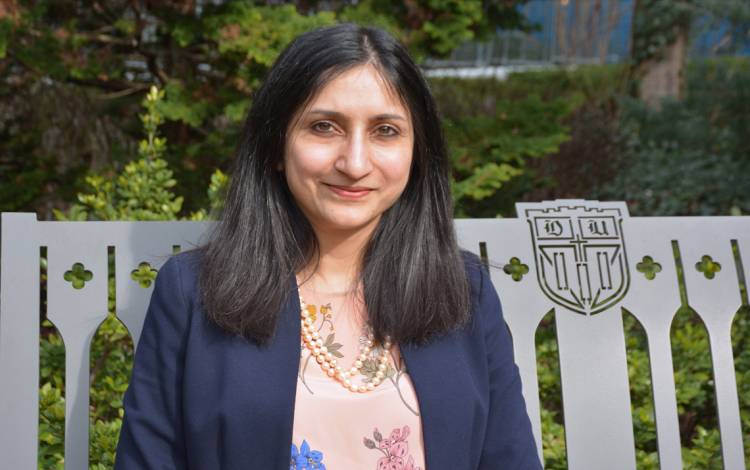 Growing up in Kolkata and New Delhi, India, Rukmini Balu said she did not have female mentors in the health and sciences leadership because she saw no one like her. 
"It seemed like the higher up you went in a business or organization, the fewer women there were," said Balu, who has worked at Duke since 2009. "While that is still the case, it's certainly improving. You see women rising through the ranks and inspiring others."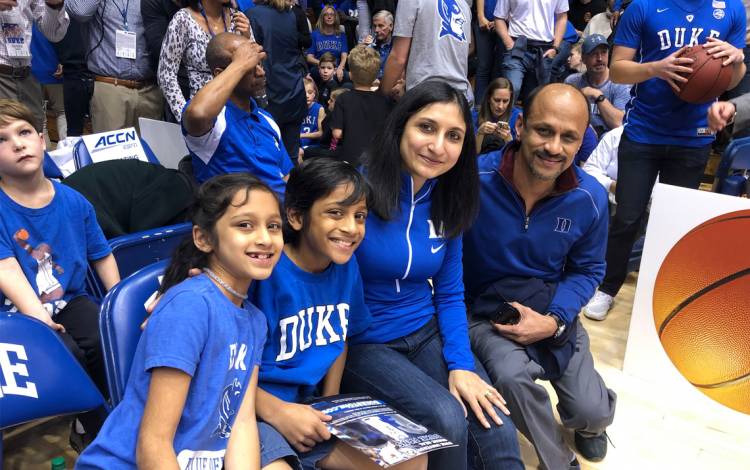 Balu said her 8-year-old daughter Sophie wants to be a mother and an OB-GYN surgeon.
"Sophie sees women having families and having successful careers," Balu said. "Children learn from their environments. When they see someone who looks like them accomplishing more, they're going to believe they can do it. My husband and I always encourage Sophie to speak up and follow her passions as my parents did for me when I was growing up."
Have a story idea or news to share? Share it with Working@Duke.