The Unexpected Hero Playing a Carillon for a Quiet West Campus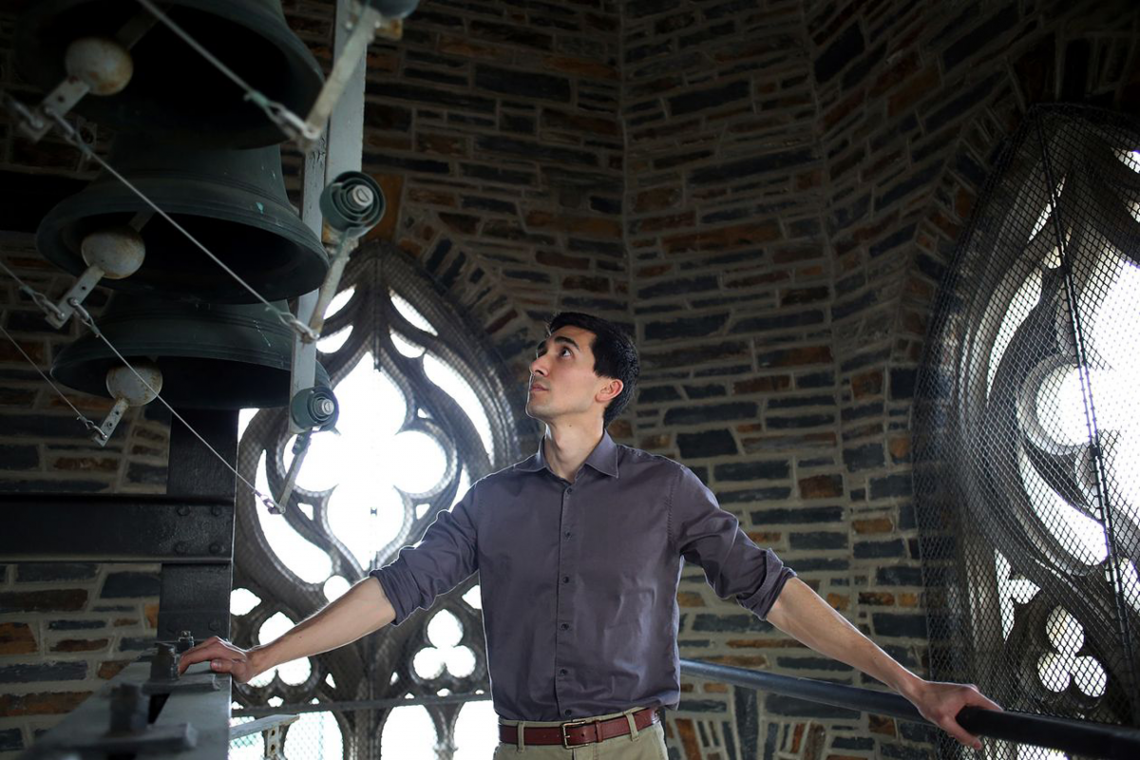 As the world changes, one university tradition remains the same: Every day at five o'clock, Duke organ scholar Joseph Fala plays the carillon at the top of the Duke Chapel tower. West Campus may be empty, but the sound of the bells pealing can be heard half a mile away.
Fala's quiet effort to keep the music alive led The Wall Street Journal to feature him as an example of America's "unexpected heroes" during the COVID-19 pandemic.
The story includes him among hardware workers, grocery store employees, transit staff, utilities workers and others who keep essential services going when many of us have to stay at home.
"You're up there all alone in a little room in the sky," Fala told The Wall Street Journal. "It makes me realize that I have a real responsibility to minister to this campus and give people this glimpse of hope in their day."
Click here to read the story.
Don't have a Wall Street Journal account? All current Duke University students, faculty, and staff are eligible to register for an online subscription. Details and a registration button can be found on this Fuqua School of Business webpage. Registration may require you to be connected to a Duke server.