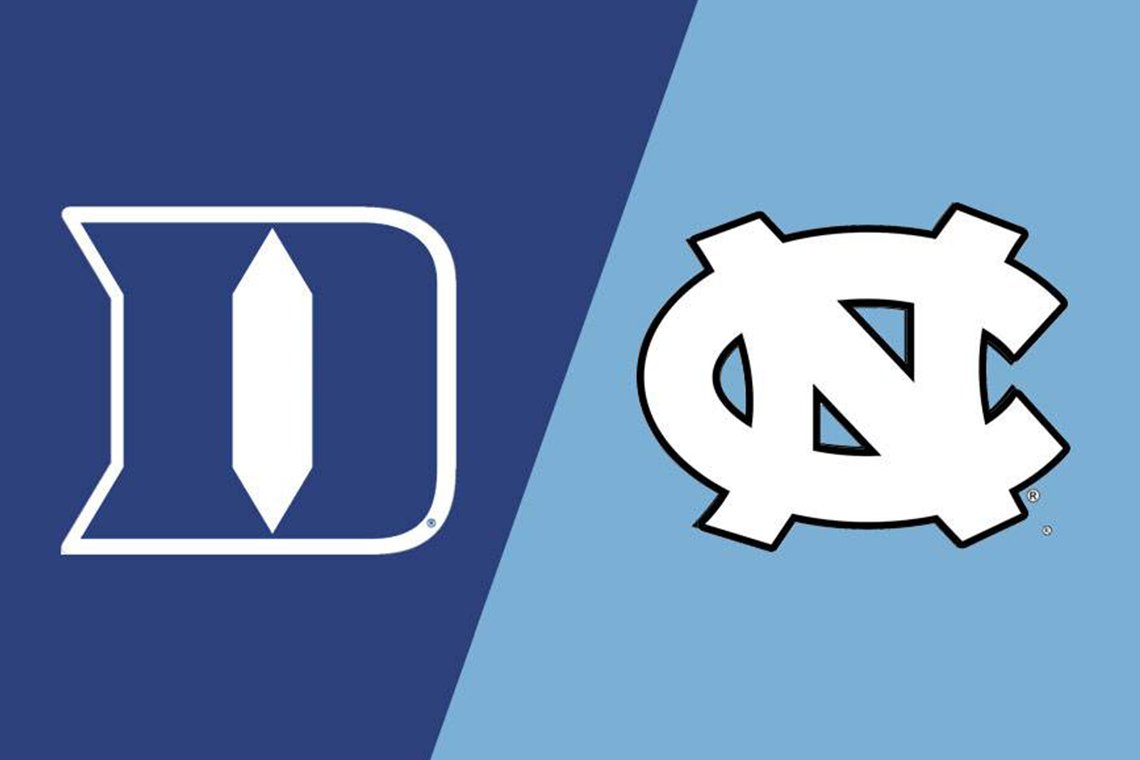 "To hate like this is to be happy forever." That's how the Duke-UNC basketball rivalry has been described.
But beyond the basketball rivalry, there's a world of academic and scholarly collaboration, from medicine to the humanities, touching Durham and Chapel Hill but also Latin America and other places around the globe. Collaboration, as in Nobel Prizes in 2015 to Duke Professor Paul Modrich and UNC Professor Aziz Sancar for separate but related research in DNA repair.
This collaboration extends to the art world, as in the sharing of the talents of artist Nina Chanel Abney during a joint residency. Abney did a mural for the Nasher Museum while also painting a basketball court at UNC.
Here's a short and partial list of notable collaborations ongoing between Duke and UNC:
Robertson Scholars: One of the best-known joint efforts, this program was established specifically to promote collaboration between faculty and students at the two universities. The fund supports scholarships for students at both institutions and allows them to spend a year studying at the other college. Ventures involving Robertson Scholars have resulted in start-ups, non-profit organizations and research collaborations.
Duke-UNC China Leadership Summit: The program is an annual student-run conference at Duke and UNC that promotes a greater understanding of China in a collaborative environment from which delegates can emerge with resources and friendships as future leaders in U.S.-China relations.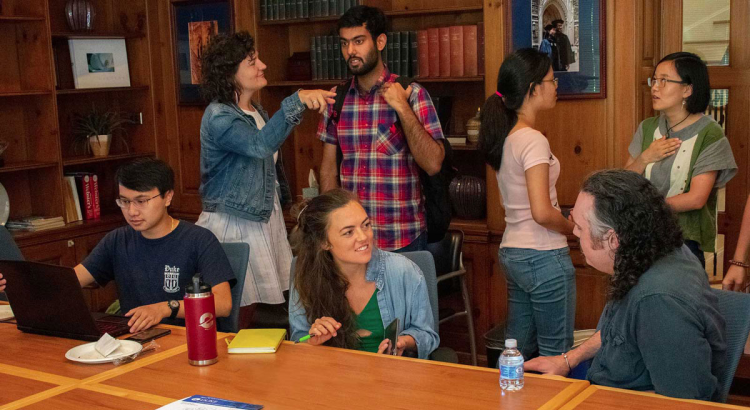 Assisting First Generation Students in Graduate and Professional Programs: Graduate student groups at UNC and Duke have been working together to create community and support for first-generation students. The two efforts held their third annual joint symposium on Feb. 29.
Carolina-Duke Graduate Program in German Studies: By combining core faculty, the two universities have created one of the largest American centers of study of German literary, cinematic and cultural history.
Duke-UNC Rotary Peace Center: Each year the Center trains fully-supported Rotary Peace Fellows based on their ability to have a significant, positive impact on world peace and conflict resolution during their future careers.
Interdisciplinary Studies: Both schools are looking to make their mark with interdisciplinary work, and there have been several points where this work has connected. In the Bass Connections program alone, Duke and UNC scholars have worked together to produce the first soil lead maps in North Carolina to improve children's health; explored ways in which universities can support public schools; and studied how small-scale gold mining in the Peruvian Amazon is impacting the local community.
Individual Collaborations: Numerous individual faculty collaborations exist in addition to the institutional ones. One of recent note is the work by Duke's Mbaye Lo and UNC's Carl Ernst to explore the life of Omar Ibn Said, a Muslim scholar who spent most of his adult life as a slave in the Carolinas. Said's writings on Islam are believed to be some of the first written on Islam in the United States.
Another example: Two Duke and UNC faculty members have paired up to study childhood brain cancer. The collaboration between Dr. Scott Floyd of Duke and UNC's Dr. Shawn Hingtgen is exploring a variety of approaches that could lead to new therapies for pediatric patients. They recently won a grant from Ian's Friends Foundation, which funds pediatric brain cancer research.