Duke Employees Power up with Microsoft Teams
As least 6,049 Duke community members are using Microsoft Teams to communicate and collaborate during COVID-19 crisis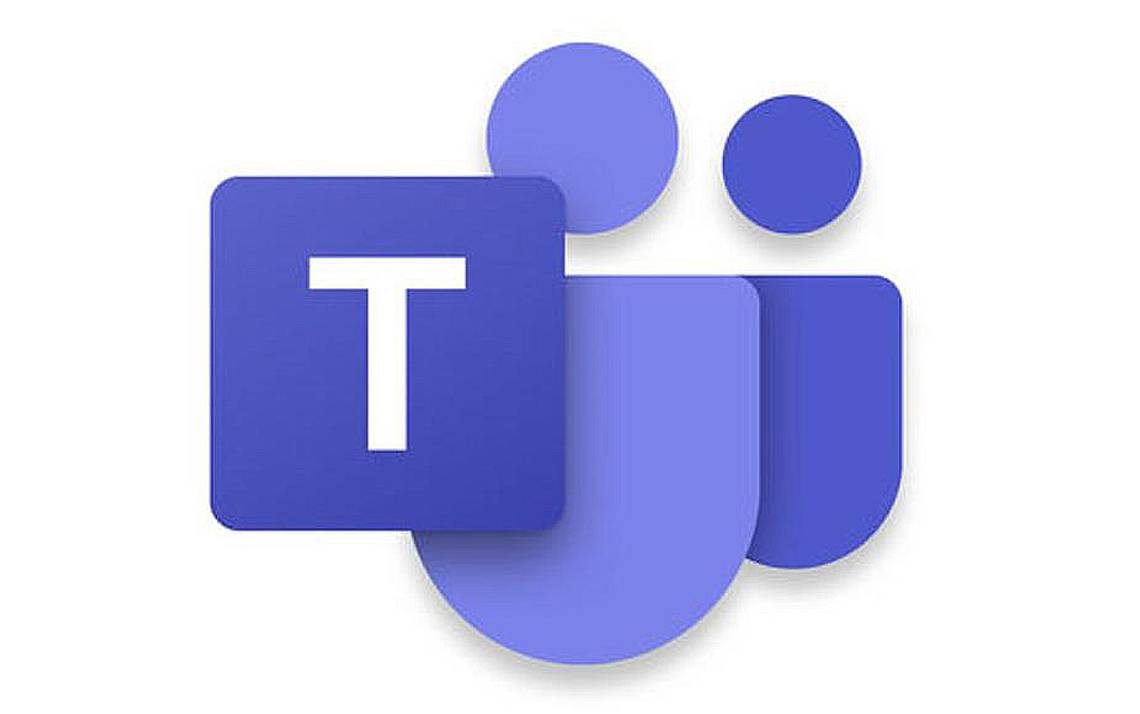 Earlier this year, when Duke University Registrar Frank Blalark got his first chance to explore the capabilities of Microsoft Teams, he quickly became a fan of the easy-to-use platform where multiple users to chat, share files, collaborate on documents and coordinate schedules.
With many colleagues already using an array of online tools, Blalark chose not to push too hard to get them to embrace Microsoft Teams right away.
"It's hard to get people to try something they don't know much about," Blalark said. "But once people get used to it, I thought we'd start migrating away from other tools."
Fast forward to now, when much of the Duke workforce is working remotely due to COVID-19, and Microsoft Teams, which is available to Duke community members at no charge, has seen a boom in popularity and won over many new fans thanks to how easily it integrates with existing tools and approximates qualities of in-person collaboration.
As of March 23 at Duke, there were 4,341 teams and channels active on Microsoft Teams with 6,049 users.
Tracy Futhey, vice president and chief information officer at Duke University, said Microsoft Teams has been an essential platform for the Office of Information Technology (OIT) and the IT community
during the COVID-19 crisis. She noted how the application serves as a common collaboration tool, allowing for "in the moment" decisions while the IT community worked over two weeks to prepare for launching remote teaching at Duke.
"Using Teams, we were able to connect all of the university IT staff through a common messaging and collaboration platform," Futhey said. "Not only did it allow us to instantly have a pulse on was going on all across the university, but it enabled a level of planning and coordination across Duke's decentralized IT environment that we haven't experience previously."
OIT is hosting a series of webinars, which includes sessions on Microsoft Teams. Here's how some schools, departments and units are using Microsoft Teams.
All in One
As it became clear that Lena Wegner, assistant director for external relations for Jewish Life at Duke, and many of her colleagues would be working remotely, they began shifting their work to Microsoft Teams. Once Wegner and her co-workers got a chance to see what Microsoft Teams can do, they found value in the way it combines many key functions into one program.
With Microsoft Teams having a built-in video conferencing feature, as well as an ability to integrate popular video meeting tool Zoom, Wegner's group doesn't have to rely on the Zoom desktop client as much.
There are also project planning and list-making tools available that users have found effective.
"We can get a lot of what we need done in a one-stop shop," Wegner said. "All of those things fall within this program, so it makes everything much easier."
Keep Connections Alive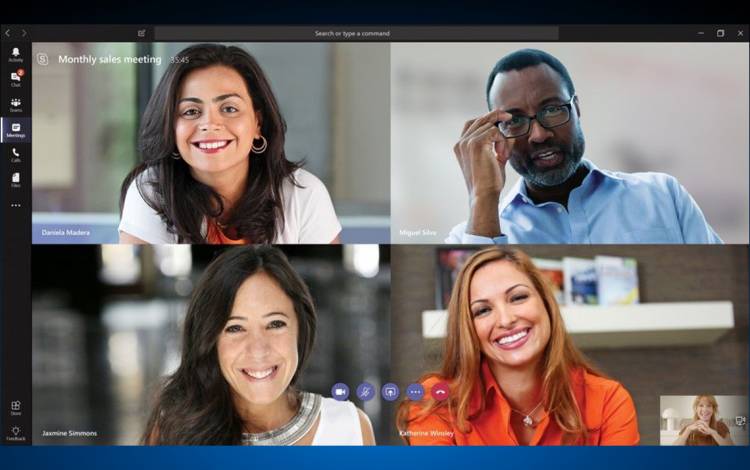 On a normal workday, Todd Orr, associate vice president for Administrative Services, and his colleagues collaborate often with one another and people across the university and health system, as they ensure the financial structures that power everything at Duke keep running.
With Orr and his team now scattered while working remotely, the collaborations still happen, though they're done online.
Due to Microsoft Teams' easy-to-use video and voice communication tools, the quick personal interactions that color a workday don't have to go away.
With a few clicks in Microsoft Teams, users can easily communicate with colleagues via phone or video.
"We're encouraging people to use the video capabilities because when you work remotely, it can be sort of isolating," Orr said.
And with the phone call option, which uses voice over internet (VOIP), it allows employees to use their cell phones less and save strain on key communications infrastructure.
"I'd like to leverage Microsoft Teams and make remote working as integrated and as much like being there in person as we can," Orr said.
More Than Chat

For executive assistants, having the resources found in an office – such as access to a phone system, printers and the executive they work with – are crucial. So when they're forced to work from home, it's especially tricky.
That's why Anyssa Queen, executive assistant to Futhey, chief information officer, has found Microsoft Teams to be especially useful.
With calendars, email and phone service synched within Microsoft Teams, Queen has a handy base from which to work. Just as importantly, the chat function keeps her in touch with Futhey, OIT colleagues and fellow executive assistants without needing a blizzard of emails.
But the chat tool in Microsoft Teams has capabilities that go beyond simple messages.
Queen said her fellow executive assistants have used chat features such as polls to figure out best practices, file-sharing to show screenshots for technical questions and one-click phone and video calls to dive deeper into conversations.
"If you're in the middle of chat and your question turns into a full conversation, it's super easy to click on the video message or phone calls and get on with someone really quickly," Queen said.
Easily Access Information
One of the features that some colleagues have found useful is the Wiki function.
The Wiki feature, which can be found among the available apps for most Microsoft Teams users, is especially simple to access.
Tiffany Goetzinger, communications director for the Center for International Development at the Sanford School of Public Policy, found the Wiki feature useful when she and co-worker Tatiana Sherman set up a special group for parents in the Sanford School community who were working from home.
Goetzinger started a Wiki file with links to helpful articles about how to work at home with children. As other members of the group have added links of their own, it's become a popular resource for helpful tips.
"It's perfect because it's less intrusive than sending a bunch of emails," Goetzinger said. "It's something people can go and check when they're in there already."
We ask for your continued help to share the proactive and extensive work being done by all Duke community members. Please share ideas, shout-outs and photographs with us here or write us at working@duke.edu.