Why North Carolina is a Key Player on Super Tuesday
Duke faculty share insights on state and national elections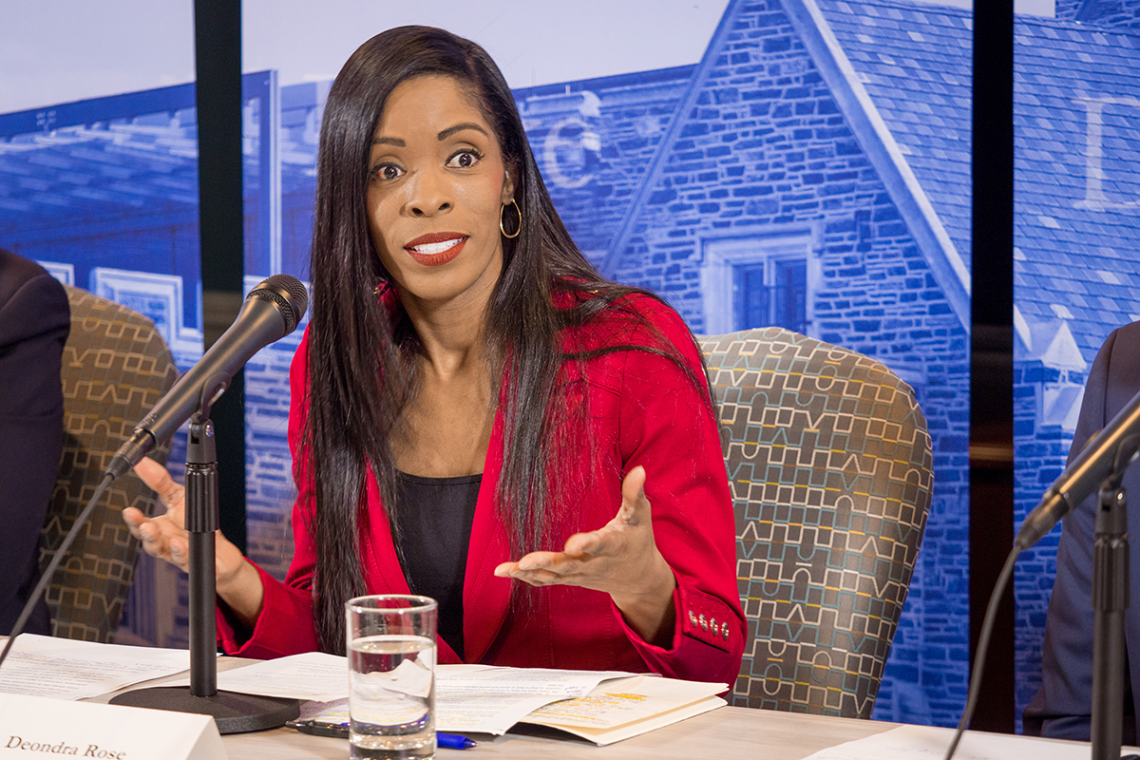 Three Duke scholars met the media Tuesday to discuss facets of the upcoming Super Tuesday primaries March 3 as well as other statewide and national races. Here are highlights of what they said:
On North Carolina as a swing state:
Pope "Mac" McCorkle: "Just as in 2016, North Carolina is an absolute must win for Trump. If the Democrats win North Carolina, I will boldly predict we will have a Democratic president in 2020. It's a purple state, a swing state. It's a must win for the Republicans."
Gunther Peck: "North Carolina is a 50/50 state depending on who shows up. So there are cross-cutting factors that make this state incredibly important. There's a lot of hesitation among Democrats to get behind any one candidate; there's uncertainty about how to best pool their strengths. It is an incredibly fluid political moment."
On getting young people to vote:
Gunther Peck: "If students, if 18-24 year-olds voted at the same rate boomers did … it would transform the political calculus in every state."
"The most important thing I've witnessed is access. Having ease of registration and access to a polling site is absolutely crucial. If you don't have a car and have to walk to your polling place, is a huge hindrance."
"The thing I hear from students the most…is the sense of pervasive corruption in the political process. It's what depresses them and what makes them unlikely to vote until they see an opportunity to un-rig the system."
Deondra Rose: "Being inspired to vote is also very important. Students want to think the issues the candidates are talking about are what they care about."
"For young people who care about diversity and climate change and inequality, they're paying attention to which candidates are walking the walk about what they're talking about. There's a tendency among young voters not to align themselves with traditional parties. I think that may become a trend in the coming years."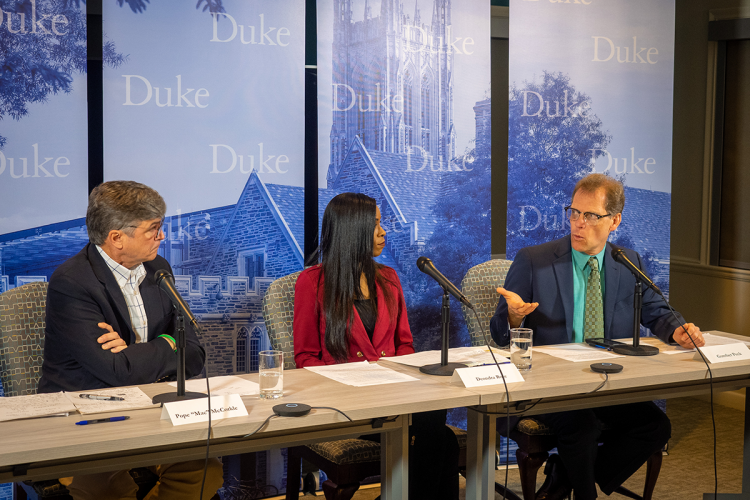 On what's being missed by the candidates:
Pope "Mac" McCorkle: "What's the plan for the 60 to 70 percent of people who aren't graduating from college? Are there apprenticeships? Are there ways to find gainful work for people? If you listen to the rhetoric of the campaigns, nobody is really speaking to that overwhelming majority of young people."
On Mike Bloomberg's support among African-American voters:
Deondra Rose: "There would be some interesting tension in the black community if it was a Bloomberg candidacy."
"I don't know any statistics on familiarity but I do know based on conversations -- a lot of the familiarity is based on what people know about stop-and-frisk in New York City. And that's a negative familiarity. There are African-Americans who have been part of this long history of inequality and racism to whom words mean less than action. There's this rightful hesitation and mistrust there. So I'm very curious about how that will work out for Mayor Bloomberg."
On Joe Biden's support among African-Americans:
Deondra Rose: "African-American voters are familiar with Joe Biden and his legacy. Vice President Biden is really banking on being able to court and maintain support from black voters. And we see his competitors trying to chip away that support."
"Right now, African-Americans in North Carolina are still fairly loyal to Vice President Biden based on the evidence I'm seeing. But I don't know it's necessarily in the bag. He'll have to demonstrate he's paying attention to issues. Number one is beating President Trump. If there's an indication he can't go the distance there may be a change."
"African-Americans are likely to support whoever gets the nomination. I do think that for that majority of Democratic voters, unseating President Trump is a priority."
On the value of early voting in North Carolina:
Gunther Peck: "Our early voting opportunity is pretty extraordinary. We have more than two weeks of early voting and same-day registration, which means if you've moved and changed addresses, you can fix it all on one day and vote. It has made North Carolina a purple state."
On Trump's impact on the North Carolina gubernatorial race:
Pope "Mac" McCorkle: "Because it's in a presidential year, the margin will be very slim between those two races. If Trump wins North Carolina by 5 to 6 percent, (NC Gov.) Roy Cooper could be in danger even if his approval rate is high.
PANELISTS: