University and Health System Obituaries for 2020
Deaths of university and health system faculty, staff and retirees as reported to Duke Human Resources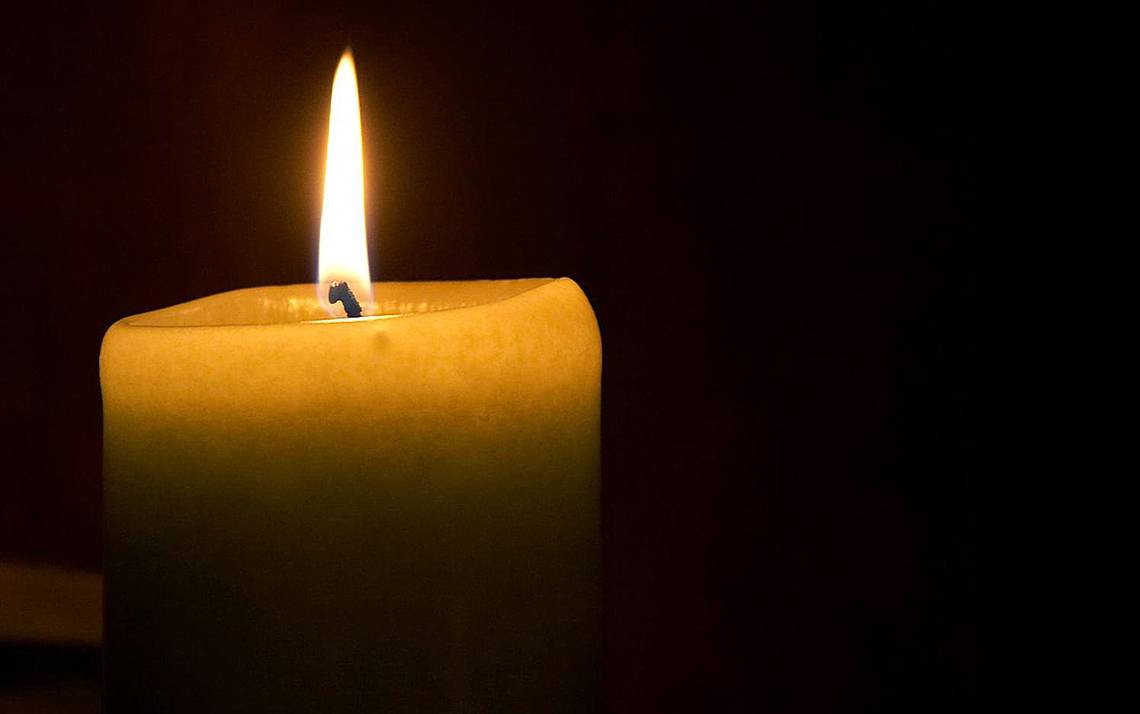 Below are Duke University and Duke University Health System employees and retirees who passed away in 2020, as reported to Duke Human Resources through February.
February 2020
Beverly Alissia Harris, born February 06, 1946 passed away at 74 years of age, on Tuesday, February 25, 2020. She had worked as a Health Unit Coordinator, for Duke Regional Hospital in Nurses Service Unit 6-1 AT, since January 15, 1973 retiring on September 01, 2014. Beverly shared over forty years of life with her Duke family. She will be missed by all who knew and loved her. The goal is not to live forever but rather to create something that will.
Daniel Antonio Rogers, born August 05, 1954 passed away at 65 years of age, on Sunday, February 16, 2020. He had worked as a Utility Operator with Facilities Management-General Administration for Duke University since July 31, 1980 retiring on February 01, 2018. Daniel shared nearly forty years of life with his Duke family. What we once loved and deeply enjoyed we can never lose, all that we have loved so deeply becomes a part of us.
Lucy J. Crooks-Sandoval, 71, of Green Springs, died at her home on Saturday, February 15, 2020. Lucy was born on March 19, 1948 in Quincy, Illinois to the now deceased Robert "Buzz" and Doris J. (Higley) Crooks. She graduated from Clyde High School in 1966, then Northern Kentucky University, receiving her Registered Nurse Degree. She then worked for Duke University Health System as a Staff Nurse, with Nurse Services Supply beginning her career on June 14, 1982. Lucy eventually retired from Duke on September 01, 2013 sharing thirty-one years of life with her Duke Medical family. Later, Lucy worked at Christ Hospital in Cincinnati. Lucy was active in the "get togethers" of the Class of 1966, enjoying spending time with her classmates. In addition, there was no craft that she did not learn, from basket making to crocheting. She had taken pilot training for several years. Survivors include her three children, Thomas K. (Reggie) Meggitt of Florence, Kentucky; Stephen M. (Heidi) Meggitt of Green Springs; and Lisa J. Meggitt-McKee of Tiffin. Five granddaughters, Calie; Katie; Morgan; Tori and Chelsea, and five great granddaughters also survive. Her siblings, Susie Crooks Dixon of Vermilion; Timothy (Marie) Crooks of Clyde; Mark (Jan) Crooks of Fremont; Pet (Sandy) Crooks of Green Springs and Rebecca Crooks Endres (Michael) of Fort Thomas, Kentucky survive as well. The father of her children, Roy Kent Meggitt and twin sons, Andrew and Allen Meggitt, preceded her in death.
Francis Edward McGovern II, passed away unexpectedly on February 14, 2020, at age 74. Francis's birth in Albemarle County, Virginia marked his family's sixth generation. Francis graduated from Yale University and the University of Virginia School of Law, and served his country as a Captain in the United States Marine Corps. A widely revered and innovative legal scholar and gifted teacher, Francis was a tenured Professor of Law at Duke University and Associate Professor at The University of California Hastings College of Law and taught in various capacities at dozens of law schools nationally and internationally. He was a prolific author in leading legal publications, highlighting his innovative and insightful approaches to the practical application of the law and strategic thinking. Not only were students broadened and enriched by Francis, but throughout the United States and abroad Francis worked with esteemed members of the federal and state judiciaries, mediators, and attorneys, helping them apply and improve the law to resolve intractable problems with creative solutions. Francis was a frequent lecturer or moderator at professional conferences and also served on dozens of legal and university boards and committees, serving as President of the academy of Court-Appointed Masters as well as numerous settlement trust or compensation centers and institutes. As a court-appointed special master or neutral expert, Francis developed innovative and lasting solutions in most of the significant US mass-claim litigation, including the DDT toxic exposure litigation, Dalkon-Shield controversy, and silicone gel breast implant litigation. More recently, Francis was serving as the special master addressing abatement of mold in New York public housing, and global settlement efforts to address the national opioid crisis. Francis knew how to balance his professional pursuits and achievements with life's small pleasures. He was a thoughtful and generous man who loved traveling and discovery, lively discussions, music and theatre, reading, golf and swimming. Francis was an active and engaged sportsman relishing polo and fox hunting through the wooded hills of Virginia, earning his colors with three hunt clubs: Farmington, Keswick, and Oakridge. He wrote a musical performed at the Bohemian Grove. Francis was a man of complexity and vitality, relishing life on many levels. And in every pursuit of his life, though he was relentless and unstoppable, Francis never treated anyone with disrespect or raised his voice; he was encouraging, engaged, gracious, and genuinely interested in others. Though Francis was, and will remain, an inspiration and icon for multiple generations of professionals, colleagues, and friends, he was a strong and caring family man. His unconditional love and devotion for his wife Katy, and his children and grandchildren reflect the legacy that Francis truly valued most. Francis was the beloved husband of Katy, father to Henry McGovern (Michelle), Elizabeth Brann (Michael), Clare Lewis (Chris), and Laura McNealey (Alex), and grandfather to Isabelle, Madeleine, Colston, and Caroline.
William "Billy" Alexander Riley, 81, passed away Tuesday, February 11, 2020 at his home. Billy was affectionately known as "Goober". He was born in Durham County on August 21, 1938, the son of the late Otto Fuller Riley and the late Lois Brewer Riley. Billy was also preceded in death by his granddaughter, Shayla Blythe Walters. Billy was a long-time member of Hillsborough United Methodist Church. He attended Hillsboro High School and was a graduate of UNC-Chapel Hill. He was a veteran of the U.S. Navy and a member of the Hillsborough Masonic Eagle Lodge #19 AF&AM. Billy loved spending time with his family, hunting, fishing, golfing, and telling a good joke. He was a Demon Deacon Fan, often relaxing in front of the television to watch any of the ACC teams. Billy won multiple awards at Barbecue competitions including Hillsborough Hog Day. He was also an avid competitor in the North Carolina Senior Olympics for years and won medals in various competitions including table tennis, pool, archery, bocce, and even won the Senior Center State Archery Competition. He retired from Duke Medical Center after thirty-five years working as a Radiology Technologist, and from Mebane Home Telephone Company. Billy is survived by his wife of fifty-eight years, Donna Koontz Riley; daughters, Tammy Riley Matthews and husband Kevin; Stacey Riley Walters and husband Roland; grandchildren, Kristan Ashley Matthews Cooley and husband Jon; Kevin Tyler Matthews and Evan Lynn Walters.
Robert N. Bass Sr., born August 18, 1930, passed away on Tuesday, February 11, 2020, at the age of 89. He had been a former employee of Duke University working as a Utility Worker for Housekeeping Operations of Duke's East Campus. His career began on March 01, 1969 retiring on September 01, 1994 sharing twenty-five years of life with Duke. It matters not how a man dies but rather how he had lived. Fire, flood, wind, nor death can erase your good deeds.
Joyce Hester Myers, born on Monday, December 20, 1948 died at Novant Health Hospice House on Sunday, February 09, 2020. Joyce Hester was a resident of North Carolina at the time of passing. She was 71, years young. Joyce was born in Durham, North Carolina, the daughter of the late Plybon Hester and Kathleen Carden Hester. Her husband, Joseph Myers, also preceded her in death. Joyce had been formerly employed by Duke University Health System working as an Accountant. Her career on October 24, 1977 retiring on January 01,2004 sharing nearly thirty years of life with her Duke family. Joyce is survived by her daughter, Kimberly Ballard; brother, Larry Hester; four granddaughters and five grandsons.
Virginia "Ginny" Jordan, 91, passed away Sunday, February 09, 2020 at Presbyterian Home of Hawfields in Mebane. She was born in Sampson County, N.C. to the late Charlie Allen Jordan and Lizzie Edwards Jordan. In addition to her parents, Ms. Jordan was predeceased by her brothers and sisters, Polly Jordan, Muriel Jordan McDade (Henry McDade, Sr.), Mary Gray Jordan, Charlie Allen Jordan, Henry Best Jordan; and niece, Katie Caroline McDade. Ginny was a 1947 graduate of Clinton High School and then took a one-year business course at Atlantic Christian College (now Barton College). She was a member of Grey Stone Church in Durham and the Willing Workers Sunday School class. She was a past member at Westwood Baptist Church. Ginny retired from Duke University Medical Center in February of 1991 after working in the Urology Department as an integral part of the Administrative Support Team. She was very proud of the fact that she walked to work for many years. Ginny was very active in many bowling leagues and loved to travel with her family and friends. She is survived by her nieces and nephews, Anne McDade Smith (Tony), H.C. McDade Jr. (Sharon), Charles M. McDade (Audrey), Michelle McDade Cook (David), great-nieces and great-nephews, Emma Smith, Claire Smith, Henry McDade III, M.D. (Neela), John McDade (Maggie), April Lewis (Michael), Laurina Sigmon (Doug), Charlie McDade Jr., Jason Smith (Jenny), Lauren Bailey (Alan), Kristen Odum (Andy); great-great-nieces and nephews, Zain Cooper McDade, Jeremy, Daniel and Allie Sigmon, Amelia, Sullivan and Analeigh Smith, Will and Audrey Ann Bailey, Kenzie Odum. The family wishes to extend a special thanks to Providing Loving Care. A very special thank you to Dee Bullard, Pat Jones and Felicia Locklear.
Rosa Lee Herron, born December 24, 1921 passed away on February 07, 2020 at the age of 98. Rosa had formerly worked for Duke University in the Psychiatric Unit. She began her career with Duke on November 11, 1958 retiring on August 01, 1978 after sharing twenty years of life with her work family. Family, friends and community will mourn the loss of Rosa.
Irwin Kremen, an esteemed Professor of Psychology at Duke University whose mid-career pivot to art brought international acclaim, died on Wednesday, February 05, 2020 according to a statement from Klaus von Nichtssagend Gallery in New York. Irwin was a self-taught sculptor, painter, and collagist, an Artist. He was best known for abstract collages of painted fabric and found materials such as bits of steel, weathered paper, or wasps' nests. Born on June 05, 1925 in Chicago, Kremen attended Northwestern University. After graduation, he served stints as a reporter and political activist, while writing and editing poetry and short fiction. He earned a B.A. from the New School for Social Research in New York and a Ph.D. in clinical psychology from Harvard. In the early '40s, Kremen—or "Krem," as he was known to friends—attended Black Mountain College, the highly influential experimental liberal arts college in North Carolina. In 1951, Kremen moved to New York with his wife, Barbara, and reconnected with Black Mountain graduates, in particular poet MC Richards, composer John Cage, and dancer Merce Cunningham, whose influence guided Kremen's mid-career turn toward the visual arts. Kremen taught psychology as an assistant professor at Michigan State University before joining Duke University in 1963. With the encouragement of Richards and the painter and collage artist Italo Valenti, he began experimenting with collage comprising found papers and patterned cloth. Intensely private about his practice, he did not publicly show any works until a 1978 exhibition at the Southeastern Center for Contemporary Art in North Carolina. "A life is a very complicated business," he told Duke Alumni Magazine in 2000. "My life was very clouded at the beginning, but over the course of it, the overriding ambition was for its powers to mature, whatever those powers might be. They had to be discovered, and that took quite a while." By 1980, he had expanded into Minimalist painted panels and sculpture, later collaborating with sculptor and Duke colleague William Noland. Throughout the '90s, they created large-scale works, three of which were exhibited in Kremen's 2007 retrospective at Duke's Nasher Museum of Art. Since then, his work has been acquired by the Museum of Modern Art in New York, the Art Institute of Chicago, and the Yale University Art Gallery, among others. Von Nichtssagend Gallery was preparing an exhibition of his work in New York at the time of Kremen's death. A statement from the gallery indicates that it will "go on as he wished," with an opening reception set for May 15. He is survived by his wife, Barbara, children Adam (wife Kristina Whitney) and Claire (husband Charles Fineman), and grandchildren, Ethan Whitney Kremen and Anya Fineman.
Patsy Marie Adams Bolt, 81, passed away peacefully on Monday, February 03, 2020, at Care Dimensions Hospice House in Lincoln, Massachusetts. Patsy was born in Clinton, North Carolina, to Noble Chester and Myrtie Mae (Jackson) Adams. She belonged to White Oak Baptist Church and graduated from Roseboro High School. She attended Woman's College of the University of North Carolina. As a long-time resident of Durham, Patsy worked at the University of North Carolina at Chapel Hill and later with Duke University, where she retired as Executive Assistant to the then-Chair of the Duke Eye Center. Patsy is survived by her beloved daughters Laurie Warrick-Herman of Michigan, Amy (Jeff) Wallace of North Carolina, and Elaine (Rob) Shea of Massachusetts; stepdaughter Marla (Jeff) Weingrad of North Carolina; sisters-in-law Helen and Judy; and many treasured nieces and nephews. She also leaves behind six precious grandchildren: Matthew, Andrew, Molly, Emily, Cole, and Jackson. In addition to her parents, Patsy was predeceased by her husband of twenty-nine years, Murray Harold Bolt, and siblings Mable, Donnie, Flora, Ashley, Joe, Betty, Faye, NC, and Kirtz. Upon her husband, Murray's death, Patsy returned to Massachusetts where they once lived. Patsy was one of a kind. She was smart, fun loving, and enjoyed pursuing experiences and learning new things. She was a woman of great faith and a loyal and dedicated friend. She liked spirited conversation, travel, gardening, music, dancing, performing arts, UNC Tarheels, New England Patriots, and spending time with her grandchildren. Patsy was undeniably the thread that held her family together. Her son-in-law, Rob, had a particularly special place in her heart. The world is a lot less sparkly without Patsy. The family welcomes donations in honor of Patsy to the Alzheimer's Association (alz.org). Heartfelt thanks to Ronnie Moura, Director of Wellspring Village at Brightview Senior Living in Canton, Massachusetts, and all the staff for their care and support of Patsy and her family.
January 2020
Martha Gabriel, born October 10, 1932 passed away on Wednesday, January 31, 2020 at the age of 87. She had worked for Duke University as an Accounting Clerk with the Account Services Department. Her career with Duke began on June 20, 1996 retiring January 21, 2004. Martha shared eight years of life with her Duke family. In the end, it's not the years in your life that count. It's the life in your years. Rest in peace.
Sondra Marsh Hinnant, born December 19, 1939, 80, passed away Thursday, January 30, 2020 at her home in Durham. She was born in Rutherford County, North Carolina to the late Patrick Henry Scoggins and Edna Barnes Marsh. In addition to her parents, she was also predeceased by her daughter, Tammy Hinnant; brother, Rupert Marsh; and sister, Harriette Burton. Sondra moved to Durham, North Carolina to attend Watts School of Nursing. Sondra was a Nurse at Watts Hospital for nine years, she was later employed with Duke University Health System where she worked as a Nurse Clinician for the Medicine-Cardiology Unit. Sondra shared nearly forty years of life with her Duke Medical family beginning her career on April 01, 1970. Sondra was a charter member of Faith Alliance Church in Durham where she taught children's Sunday School for many years. She is survived by her husband of fifty-seven years, Lee Hinnant; son, Mark Hinnant (Kelley); brother, Norman Marsh (Mabel); grandchildren, Adam Rudd (Brittany), Alex Rudd (Maggie); great-grandchildren, Summer Rudd, Graham Rudd, River Rudd.
Edna Mae Casper Thomas-Harrell, 84, formerly of Edenton, North Carolina, died Wednesday, January 29, 2020, at her daughter and son-in-law's home in Willow Spring, where she had lived for the last two and a half years of her life. Edna was born in Gates County on September 10, 1935, and was one of five children born to the late William John Casper and Thelma Queen Victoria Parker Casper. Edna had been employed in the business office at Watts Hospital in Durham for three years, she later retired as a Supervisor in the Billing and Collections Department of Duke University Medical Center, having worked there for forty years. A faithful member of Immanuel Baptist Church, she joined there in 2004 after marrying her second husband, the late David Ray Harrell. In addition to her parents and Mr. Harrell, she was preceded in death by her first husband, William Eugene Thomas; a son, William Earl Thomas; and by her sisters, Willie Marie Evans and Thelma Virginia Whitaker. Surviving are her brother, John Linwood Casper and wife, Jeanette, of Durham; her sister, Elizabeth Casper Scott of Roanoke Rapids; her daughter, Wanda Thomas Clayton and husband, Ken, of Willow Spring; her son, Warren Eugene Thomas of Oxford; and a granddaughter she adopted, Apryl Thomas Kerns and husband, Matthew, of Oxford. Also surviving is a step-daughter, Rachel H. Spruill and husband, Tim, of Columbia; a step-son, David Keith Harrell and wife, Phyllis, of Edenton; a sister-in-law, Emma Lou Evans-Simpson, and a brother-in-law, Roland Harrell, both of Edenton; five grandchildren, seven great-grandchildren, four step-grandchildren, and three step-great-grandchildren.
Carrie Corrina Herndon Allen, was born December 29, 1925. On the morning of Sunday, January 26, 2020, our Lord visited "Baby Herndon" Carrie Corrina, calling her home. She always was abiding in the Lord and his work. HE said, "Your labor was not in vain, come unto me and rest. " So she did. Carrie Herndon Allen daughter of the late Edgar Herndon Sr. and the late Mary Ann Harrington began her journey on earth 94 years ago in Philadelphia, PA. Carrie was born the first siblings of ten children. She attended public schools where she later dropped out the tenth grade of high school to help both of her parents and siblings financially. Carrie worked side jobs to help send money back home to her family, but later (during World War II from 1942-1945), she was hired to work in the Philadelphia Naval shipyards as a welder. When the war ended, she returned home, eventually to be united in marriage to the Late Mr. John H. Allen. They had two children, Ms. Cynthia D. Allen and Mr. Ronald D. Allen in Durham, North Carolina. Carrie went onto to work at Melvin Hotel and Venable Tobacco Factory. Years later Carrie met Mr. Andrew "Kid" Wigfall who became her longtime life partner, and they had three children together: Ms. Karen Allen, Ms. Yolanda Allen and Ms. Sherrie Allen. She decided to continue her education obtaining her GED. From there she went on to attend Durham Technical School and received her certificate for PCA "Patient Care Assistant. Carrie was later hired at Duke University Health System as a Clinical Nursing Assistant in the Surgical Unit from 1969 to 1988 sharing nearly twenty years of life with her Duke family. Carrie joined Bell Yeager Free Will Baptist Church under the leadership of Bishop David H. Bell. She was an excellent cook and loved to entertain family and friends. She was a devoted mother and grandmother to her family. Carrie was all about her children getting the best education to further their children careers. She participated in her children's school activities and was a volunteer helper with the Girl Scouts. Carrie also loved to travel. She leaves to cherish in memories her children: Mrs. Cynthia A. Mack (Mr. James K. Mack) of Durham N.C; Mr. Ronald D. Allen of Durham N.C. and three Daughters; Mrs. Karen D. Kelly (Mr. Kelly) from Charlotte N.C, Ms. Yolanda K. Brewer form Miami Florida and Mrs. Sherrie J. Muhammad (Dr. Amin Muhammad). Five grandchildren and eleven great grandchildren, Mr. Willie Herndon, Mr. Kenney R. Hughes and Mrs. Amy Boyd close family and friends. She was preceded in death by brothers, Mr. Edgar Herndon Jr., Mr. Augustus Herndon, Mr. Melvin L. Herndon, Mr. Charles Herndon, Mr. Eugene Herndon, Mr. Donald H. Herndon, Mr. Willie Herndon, Mr. Sterling L. Herndon and Mr. Lee E. Avant; and sister, Ms. Marion Page.
Ida Marie Burroughs Cox Isom, born on Christmas day, December 25, 1926 passed away on Sunday, January 26, 2020 at Treyburn Rehabilitation Center, she was 93 years young. Ida joined Mount Calvary UCC more than sixty-five years ago, serving under the leadership of former pastors, Reverend. Robert L. Monroe and Dr. J.C. Cheek (both deceased). For her faithfulness in service, she was honored by her church family as a Deaconess Emerita in 2011. Deaconess Isom served in the Cheek Club, Lilies of the Valley and she enjoyed singing with the mighty Echoes Choir. She was a kind person who really loved the Lord. A fun-loving lady, Ida could cook, oh yes, she could. Many have experienced the pleasure of her culinary expertise. She liked Word Find puzzles and delighted in buying shoes so she would have a fancy pair or two to go with every outfit she wore. Ida attended Whitted School, which later became Hillside High School. She retired from Duke University after sixteen years of service, where she was employed as a Housekeeping Specialist. Previously, Ida had been an elevator operator in downtown Durham. She was also preceded in death by her husbands: Mr. James Cox and Deacon Sterling Isom; one son: Mr. Michael Thomas Cox; three brothers: Mr. James Leslie Burroughs and Mr. Charlie "Meatskin" Burroughs and Mr. William Edward Burroughs; four sisters: Mrs. Annie Mae Burroughs Hayman, Mrs. Catherine Mable Burroughs Webb, Mrs. Arnette Burroughs Markham and Mrs. Edith Burroughs Adams. Ida leaves to cherish her memories two daughters, Laquinta Barber and Rochelle Fuller; one son, James Cox (Connie); eight grandchildren, Kevin Lamont Cox, Kyesha Marie Barber, Dia LaShawn Cox Selby (Kenneth), Al J. Fuller, Jr. (Kourtnie), Erica Renee Fuller, Tyesha Shana Bowling Sterling (Bernard), Paul Anthony Fuller and Jayme Elaine Cox Robinson (Jason); thirteen great grandchildren; three great-great grandchildren; one sister, Rebecca Burroughs Dean; two brothers, Rev. Raymond Burroughs (Joanne) and Mr.Robert Alton Burroughs (LaVerne); sister-in-law, Rev. Dr. Deborah Long Burroughs and many nieces, nephews, other relatives and dear friends.
Dr. Thomas J. McManus, MD, Duke Professor Emeritus of Physiology, born February 05, 1925 passed away peacefully Saturday morning, January 25, 2020 following complications from a broken hip. He was 94 years of age. Beloved father, husband, teacher, mentor and friend, he touched all who knew him right up to the end. His career in medical research spanned sixty years, the majority of which he spent at Duke University Medical Center. One of his most well-known achievements happened early on, in 1956, when his research team perfected a way to preserve blood, meeting the need to transport blood across great distances, which became apparent at the time of the Korean War. Married to Martha "Marty" Ellen Gilbody McManus, Thom, as he was known to his friends, is survived by his five children, Margaret Cudic, Lenorah McKee, Caitlin McManus, Brian McManus and James McManus. His seven grandchildren and three great grandchildren and brother, Charles Francis McManus also survive him.
Paulette Patterson, age 70, passed away on Saturday, January 25, 2020, at her home with her family by her side. Paulette was born on May 19, 1949 in Durham County. A graduate of the '67 class of Merrick Moore, Paulette was a part of a close-knit group of friends who enjoyed each other's company. After graduation, Paulette enrolled in Durham Community College. Paulette became a part of Duke University Medical Center working as a Data Terminal Operations Supervisor in the Clinical Research Unit. Paulette worked with several research units to provide administrative support for the hospital staff. In 2004, she retired from Duke sharing nearly forty years of life with her Duke family, but not quite ready to be fully retired, Paulette returned to Duke in a similar role. Paulette began her walk with Christ at an early age. At Mt. Sinai Missionary Baptist Church, Paulette served as an usher, participated in Sunday School, Baptist Training Union (BTU), in several choirs and managed the church's social media platform. In 2019, she was honored as the longest serving president of the Mount Sinai Missionary Baptist Church Gospel Choir. We remember fondly her silky, smooth voice as one of the lead singers in the Mr. Sinai Missionary Baptist Church Gospel Choir. To name a few...."God Specializes", "More and More Like Jesus", "Just a Few Things", "Through It All" and especially "Hiding Place". We remember her tiny little hand lifted in praise. There were a lot of things that Paulette loved, especially her son, Kelvin Earl. Paulette did not let Kelvin's unique way of doing things dissuade her from providing the best life for him. Just the mention of Paulette's name brought the biggest smile on Kelvin's face. On last Friday, as Kelvin was leaving for the day, mom heard Paulette call out "Good bye Kelvin" for the last time. We will miss the text messages to remind us to pay our deposit for family trips by a certain date (or be deleted from the list). We will miss her quiet, attentive ear. We will miss "Go for it! You can do it!" We'll miss seeing her sitting quietly in the big red chair in mom's living room on her iPad or phone. We will miss dancing to Frankie Beverly's "Before I Let You Go." We'll miss "trash talking" about Duke-Carolina basketball! We love you, Paulette! Paulette leaves to cherish her memories her son, Kelvin Earl Patterson; mother, Lillie P. Watson; three sisters, Edna P. Mitchell (Dwight), Tammy Williams and Michelle Seymour (Rodney); two brothers, Thomas Patterson (Rose) and Samuel Watson (Robin); one uncle, Robert Patterson; one aunt, Ethel Patterson; and a host of other relatives and friends.
Barbara Ann Nwakpuda, was born in Alamance County, North Carolina on January 21, 1956 to the late Flonnie Thompson and Fannie Rogers Thompson, who survives. She departed this life on Wednesday, January 22, 2020 after a short illness. Barbara graduated from Eastern Alamance High School in Mebane, North Carolina. She later graduated from Winston-Salem State University with a Bachelor's Degree in Nursing (BSN) in 1979. She began her career as a Registered Nurse at Duke University Medical Center. Subsequently, she worked thirty-nine years total between Duke's Cardiothoracic Surgery Unit, Pediatrics at Interim Healthcare, and Pediatrics at Maxim Healthcare. Barbara even worked one year at the Durham County Detention Facility. She proudly cared for all her patients with respect and empathy. Even a major car accident that occurred in the middle of her career did not stop her industrious, tenacious spirit. Barbara, fondly known as Ms. Barbara to many, loved and enjoyed movies, theater performances, watching dance shows, trivia, art exhibits, her pets, and her TOPS group. Over the years, she helped others when called and volunteered to assist children. Most recently, she volunteered with the IMPAC Program in Durham, which specializes in substance abuse prevention for adolescents and young adults. Her hopes and dreams live on. She leaves her mother of Mebane, NC; two daughters, Lisa Nwakpuda of Burlington, NC and Emily Nwakpuda of Durham, NC; three sisters, Carolyn Rogers of Burlington, NC, Gail Thompson of Mebane, NC; Shirley Thompson-Richards, M.D. of Baltimore, Maryland; four brothers, Roger Thompson (Iris) of Charlotte, NC, William Flonnie Thompson of Baltimore, Maryland, Jonas Nathaniel Thompson of Sacramento, California and Charles Eugene Thompson (Joan), M.D. of New Rochelle, NY; two grandchildren, William Blake Ward and Courtney Sophia Phillips, and a host of nieces, nephews, cousins, and friends to cherish her memories. She is also survived by two aunts: Nannie Bell Currie and Gertrude Foust. Barbara was preceded in death by her father and two sisters: Carlener Fuller and Marguerite Elizabeth Solomon.
Warren Meck, a Professor of Psychology and Neuroscience whose studies of how humans perceive time opened new avenues of research, passed away on Tuesday, January 21, 2020. He was recognized for research on subjective time perception in humans and how time influences human and animal behavior. Much of his work explored how neurobiological, psychological, and environmental factors affected our internal time perception: For example, why our hunger at a restaurant makes it seems like it takes longer for our food to arrive. Or, how in times of stress or danger, the release of adrenaline seems to slow the world down. "Warren was one of the world's leading scholars of interval timing, or how we track the passage of time and use that information to shape all aspects of our behavior," said Scott Huettel, chair of the Department of Psychology and Neuroscience. "Perhaps more than any other modern scientist, he showed how timing was critical for other processes like counting, memory, and learning – in effect, his work uncovered a fundamental building block of the mind." Meck received his undergraduate degree from the University of California, San Diego in 1979 and his Ph.D. from Brown University in 1982. He joined the Duke faculty as an associate professor in 1994. He was made full professor in 2001. He authored more than 200 academic articles and two books that were heavily cited by other scholars working in time perception: "Functional and Neural Mechanisms of Interval Timing," and "Introduction: The Persistence of Time," both published in 2003. Reporters writing about time perception also regularly turned to Meck for expertise. In 2010, on National Public Radio's "All Things Considered". Meck explained why time seems to go faster as you age. "This feeling that time is going faster than they are," Meck said, "is universal among humans, crossing cultures." In a 2009 onstage appearance with neurologist Oliver Sacks and psychologist Daniel Gilbert at the World Science Festival, Meck discussed his experiments and questions such as why children must always ask "Are we there yet?" during trips. Over decades working with other Duke faculty, including his spouse Professor Christina Williams, Meck was instrumental in the development of neuroscience as a course of study for Duke undergraduates. He taught many courses on topics ranging from introductions to behavioral neuroscience, advanced models for timing and other processes, and scientific practices for students seeking research careers.
Dayshawn Montez Jones, a Housekeeping Specialist working for Housekeeping Operations with Duke University, died January 20, 2020 from a fatal injury. Dayshawn was 27 years young, born on February 19, 1992. Dayshawn began his career with Duke University on April 30, 2018 and was an active employee upon his death. Needless deaths, unnecessary, so tragic, so final, so absolute, so permanent. Violence erases more than the semblance of life.
Andrew M. Carroll, of Durham, North Carolina was born on February 23, 1939 and passed away on Sunday, January 12, 2020. He was 80 years old. He had worked as a Machinist in the Maintenance Department (the University Division) for Duke University beginning July 13, 1960. He eventually retired on March 01, 2001 after sharing forty-one years of life with his Duke family. He was predeceased by; his parents, John Gaston Carroll and Elizabeth Crabtree Carroll. He is survived by; his wife Beth Wilson Carroll; and his daughter Angelia Carroll Allcox (Gary). Andrew will be missed by family, friends and by his community. Every man's life will end the same; it is the little details of how well he lived that life that will distinguish the difference.
Mary Cameron Gulledge, of Durham, North Carolina, was born on December 23, 1929 and passed away on Sunday, January 12, 2020. She was 90 years old. From September 09, 1963 until retirement on May 01, 1999, Mary worked as a Food Nutrition Associate II for the Center for Living at Duke University. Mary shared thirty-six years of life with her Duke family. Family, friends and community will miss her. Life is eternal, love is immortal and death is only a horizon, and a horizon is seemingly endless in our view.
Janet Ruth Parsons, 74, passed away on Friday, January 10, 2020 in Seasons at Southpoint of Durham, North Carolina. She was born January 01, 1946 in Burlington, VT to Stanton and Dorothy Parsons. She was predeceased by her parents, her brothers, Paul and David; and niece, Susan Parsons. She is survived by her husband of nearly twenty-five years, Hunter Daughtrey of Durham; son, John Parsons Douglas of Brooklyn, NY; step-children, Courtney Little (Ray) of Durham, Tonya Douglas of Maryland, Heather Rabalais (Ted) of Hillsborough, and Nathan Daughtrey (Katie) of Greensboro; and nephew, Arthur Parsons (Marita) of Coral Gables, FL. Before retirement, Janet was a Technical Editor for Duke University Medical Center and ManTech Environmental. She also served as Managing Editor for the journal Neurooncology. She was diplomatic to authors in her suggested revisions to their manuscripts, which was greatly appreciated. She earned a Master's of Arts in Liberal Studies at mid-life at Duke University, pursuing a variety of courses, which reflected her empathy for others. She also enjoyed gardening, music and travel. The family would like to thank Brandy Moya and the staff at Seasons at Southpoint and the Hospice staff for providing compassionate and respectful care over the past four years. How lucky am I to have had something, someone, someplace, that makes it so difficult to say goodbye.
Marnia Raquel McMillan, born August 17, 1970 passed away on January 09, 2020 at 49 years of age. Marnia known to all as "Moonk" possessed a heart of gold, a warm smile, and an easygoing spirit. She was selfless, sharing those attributes with all she knew and loved. Her laughter was genuine, hearty and very contagious; you knew when she was in the room. Moonk never met a stranger; her kind heart touched all those she came in contact with, leaving a long and lasting imprint. On March 11, 2002, Marnia began her career with Duke University working as a Housekeeping Specialist for Housekeeping Operations. She was an active member of the Duke University workforce upon her death. Her friends, family and colleagues will greatly miss her humble presence and caring soul. Her sweet spirit will never be forgotten. May you sleep in peace Marnia and watch over all you loved.
Ann Perry Durham, born June 08, 1946 of Wilson, North Carolina, formerly of Durham passed away Wednesday, January 08, 2020 at the age of 73. Ann had worked as an Administration Specialist for the Chief Operation Officer of Duke University. Her career began with Duke on July 02, 1990 retiring on July 01, 2015 sharing twenty-five years of life with her Duke family. Ann graduated from Northern High School in Durham in 1964. Everyone who knew Ann knew she was always the life of the party. She believed life was a celebration. Ann enjoyed the beach, shagging and a good round of golf. Her greatest pleasure in life was planning "Camp Annma" each summer for the apples of her eyes …. her grandchildren, Barnes and Elizabeth. Whether at her house or on a carnival cruise ship, she planned "Camp" all year long. Her smile and love of life will be greatly missed by all that knew her. Ann is survived by her daughter, Brandalyn Barnes Broadway and fiancé, Charles Foxworth of Lucama; grandchildren, Barnes Broadway and Elizabeth Broadway; sister, Mary Smith of Wilmington and her extended family, Robert Broadway and wife, Lexi and Clayton all of Wilson. What we've once enjoyed and deeply loved we can never lose, for all that we have sitting deep within our hearts, becomes a part of us.
Sarah Jane Skinner, 57, of Durham, North Carolina passed away January 07, 2020. Sarah was born in Miami, Florida on July 02, 1962 to John L. and Jean M. Skinner. Her parents and siblings (Lynn, Jean, Mary and John) moved to Wake Forest, North Carolina in 1968. After graduating from Wake Forest High School in 1981, she attended Mitchell's Academy in Raleigh and pursued a career in cosmetology. Her cosmetology talents/skills were often volunteered to friends, the elderly and residents of Hillhaven Nursing home in Wake Forest. After years as a successful cosmetologist, she felt the need to pursue another calling and graduated from Wake Tech with her RN degree. Sarah worked twenty-two years with Duke University Health System as a Registered Nurse, attending to both the Emergency Room and the Operating Rooms. She had gifted nursing skills, especially with young children and was often called in to the calm a nervous child or to start an IV in tiny veins. Unfortunately, her beloved career ended after a motor vehicle accident in 2010. Sarah passed away peacefully attended by her loving partner of 10 years, Tim Riggs. She is missed, loved and remembered by all who knew her but most especially by Tim Riggs, her three sisters; (Lynn Skinner, Jean Skinner and Mary Fresneda), her brother John Skinner, her "fifth Skinner sister" Ann Branaman and her two dogs and two cats.
Fannie Mae Royster, born June 05, 1950 departed this life on Sunday, January 05, 2020 at the young age of 69. She had worked with Duke University as a Housekeeping Specialist in the Bell Building since February 12, 1990 eventually retiring on July 01, 2015. Graciously she shared twenty-five of life with her Duke family. Family, friends and community will miss her. Grief is the price we pay for love and I would pay it a million, trillion times over.
Sandy Caroline Patty, was born November 18, 1974. It is with profound sorrow, extreme sadness and broken hearts that Sandy Caroline's family wishes to announce that their dearest and most beloved daughter Sandy Caroline left this world to become an Angel in Heaven on Wednesday, January 01, 2020. A kinder, more gentle and loving person cannot be found on this earth. She touched so many lives by sharing her selfless heart of gold with all those she came in contact. One of her strongest qualities was her truly 'giving' spirit. For her family and friends she held in her heart a genuinely unbridled, boundless LOVE. Her effervescent, endless, ear-to-ear smile was the first thing you noticed about Sandy, and it stayed with you. It was a mere 45 years ago that God gathered the most beautiful pink rose in Heaven and sent it to her parents making them the happiest and most proud parents. Their cherished flower flourished in life and brought to her humbled parents two beautiful and wonderful grandchildren, 'Handsome Will' and 'Gorgeous Eva Sofia', who will always be a memorable constant reminder of their dearest daughter Sandy, (the children's' loving mother). God sent Sandy on a mission here on earth, and when her mission had been successfully completed, HE called her back into his loving embrace. Her new mission is to protect, guard and watch over her family. To spread her angelic wings embracing friends, family and all who maybe in need, in pain, or suffering. To bring a heavenly light to all those she knew and loved. She lived by her example and oh, what an example she made, limitless love and perpetual grace. Sandy Caroline had worked for Duke University as a Research Administrator. Her career with Duke began on April 01, 2010 and was an active employee until her time of passing. May she rest in peace and in the hearts of all those who loved her.
Elmer E. Thompson, born September 25, 1938 passed away on Wednesday, January 01, 2020 at the age of 81. Elmer had worked with Duke University as a Material Control Clerk in the Medical Science Research Building beginning July 01, 1968 eventually retiring on July 01, 1997. He shared nearly thirty years of life with his Duke family. All who knew and loved Elmer will miss him greatly.
2019 obituaries can be found here.