French Ambassador to Visit Duke, Discuss State of Europe, Feb. 20
Ambassador Philippe Étienne will also honor engineering Professor Adrian Bejan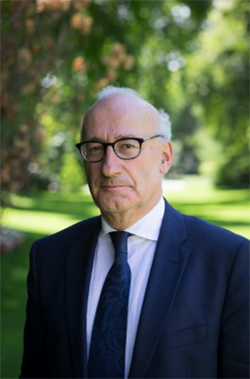 The Hon. Philippe Étienne, ambassador of France to the United States, will discuss "The Future of Europe" at Duke on Thursday, Feb. 20.
In addition to the talk, the ambassador will bestow one of his country's highest honors on Pratt School Professor Adrian Bejan.
The free, public event begins at 11 a.m. in the Forest Room of the Washington Duke Inn. The discussion will be moderated by Georg Vanberg, chair of the Duke Department of Political Science.
The ambassador will be joined by Vincent Hommeril, consul general of France in Atlanta, and Marie-Claire Ribeill, honorary consul of France.
From 2014 to 2017, Étienne served as France's ambassador to Germany. Last year, French President Emmanuel Macron nominated Étienne as ambassador to the United States.
During Thursday's event, Ambassador Étienne and Vanberg will discuss recent political, economic and social developments in Europe, including the challenges posed by Brexit and migration pressures on European politics.
The talk will be followed by a decoration ceremony, where Duke President Vincent Price will introduce Étienne as the ambassador bestows the insignia of Knight of the French Order of Academic Palms on Bejan, the J.A. Jones Distinguished Professor of Mechanical Engineering.
The French Order of Academic Palms (L'Ordre des Palmes Académiques) honors individuals for service to French education and for contributions to French culture.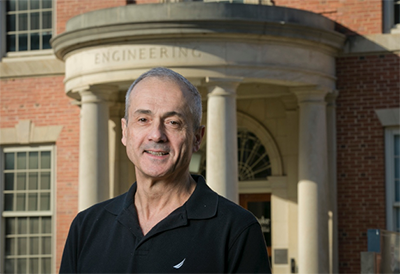 Bejan is also a faculty member in the Duke Energy Initiative. His work in engineering science and applied physics spans thermodynamics, design and evolution. In 2019, he was ranked among the top 0.01 percent of leading world scientists based on impact of citations and among the top 10 of engineering scholars worldwide, according to a study published in PLOS Biology.
During his career, Bejan has authored more than 650 peer-refereed articles and 30 books. His newest book, "Freedom and Evolution," explains how many familiar concepts have a foundation in physics and engineering.
Previously, the honor has gone to Duke emeriti professors Philip Stewart, David Bell, Jean-Jacques Thomas and Alice Kaplan, as well as professors Helen Solterer and Michèle Longino.
The event is co-organized by the Office of Global Affairs, the Department of Mechanical Engineering & Materials Science at the Pratt School of Engineering, the Political Science Department at the Trinity College of Arts and Sciences and the Duke Center for International and Global Studies.  
Free parking for the event is available at the Washington Duke Inn.