Blue Devil of the Week: Keeping Duke's Finances Flowing
Kristie Gordon is a helpful, knowledgeable voice for users of Duke's accounting system
Name: Kristie Gordon
Title: Financial Analyst, Accounting System Administration
Years at Duke: 7
What she does: Many of the core administrative functions of Duke – accounting, human resources, payroll and purchasing – take place in the digital world of SAP, a business software program.
And when someone in the vast network of SAP users at Duke needs something related to accounting changed, or runs into a tricky question, they often end up working with Kristie Gordon.
The Durham native is the calm, competent voice on the other end of around 20 to 30 phone calls and email exchanges per day, helping Duke employees make sure their department's money is tracked properly.
Gordon creates codes for new spending categories and she helps new and existing users get administrative privileges needed to do what they need to do.
"Most of the time I help people figure out how to charge something, or what account to charge something to," Gordon said.
In seven years of this work, Gordon said she's worked with SAP users from all over the university and health system, leaving her amazed at the sheer size of the enterprise.
"We're our own city," Gordon said.
What she loves about Duke: Gordon appreciates the team spirit that's evident in her unit.
She said that comes into focus each fall when the leaders of the Accounting Services Administration unit will hold "Stars Week," during which they show their appreciation for team members by providing breakfast or taking part in outings to places such as an escape rooms or the Duke Cancer Center.
"I feel taken care of, I feel appreciated," Gordon said.
A memorable day at work: A few years ago, during a "Stars Week" outing, Gordon and her colleagues got to tour the Duke Lemur Center.
While it was a rainy day, Gordon recalls the thrill of getting to see one of the endangered primates and the fun of seeing some of the Duke employees she helps serve.
"I like getting out and meeting people," Gordon said. "You might see these people's names on emails, so it's nice to get out and meet them."
First ever job: For about two years in high school in Durham, Gordon worked at Kerr Drug store.
She started out working the cash register, but over time she earned more responsibilities, including ordering supplies and eventually helping fill prescriptions.
"It taught me the importance of a work ethic," Gordon said. "If you do good work, you can advance."
Best advice received: When Gordon was a student at Crown College in Tennessee, she recalls an instructor in a course on shorthand telling her that the quality of your work not only reflect on you, but also everyone you work with.
Gordon took this advice to heart and worked hard to be a good representative of her team.
"As long as I do my job and take the time to make sure everything is accurate and done right, my bosses and my department will look good," Gordon said.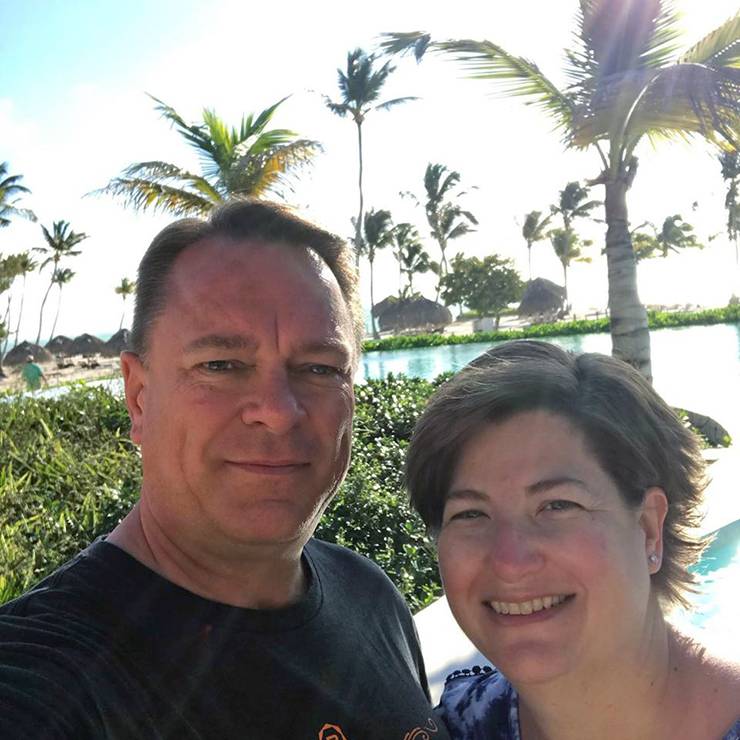 Something that most people don't know about her: Gordon's happy place is on a beach, preferably one in the Caribbean.
Over the past few years, Gordon and her husband, Kelly, have been able to take wintertime trips to sun-splashed places such as Aruba, the Dominican Republic and Jamaica.
"I just like to relax on the beach," Gordon said. "It's something to look forward to, it's just something nice to do with your husband."
Is there a colleague at Duke who has an intriguing job or goes above and beyond to make a difference? Nominate that person for Blue Devil of the Week.