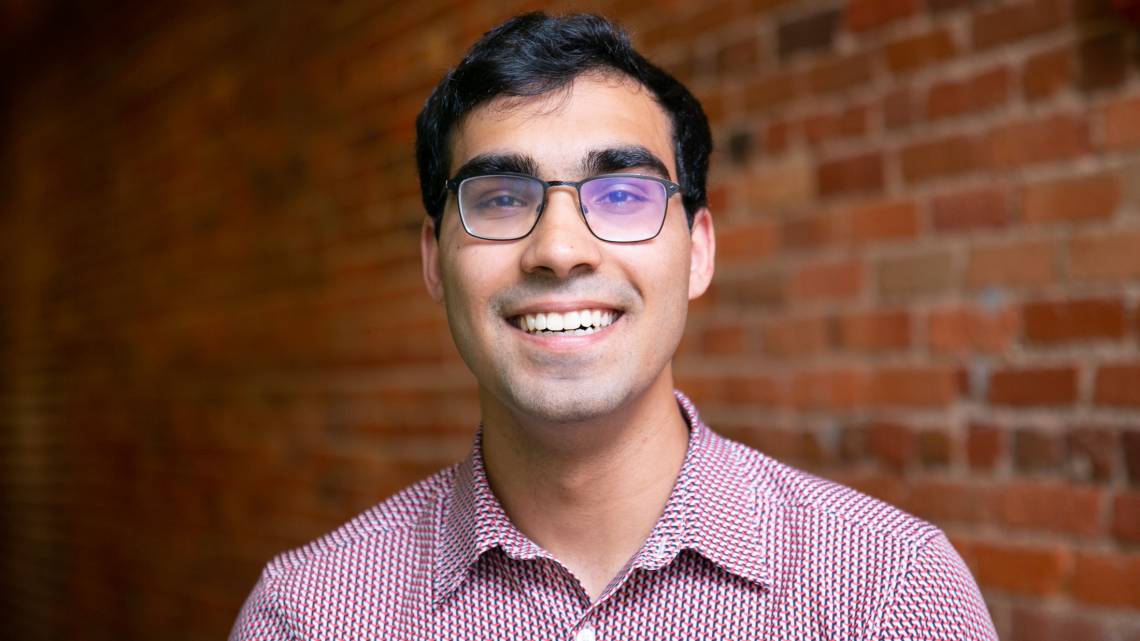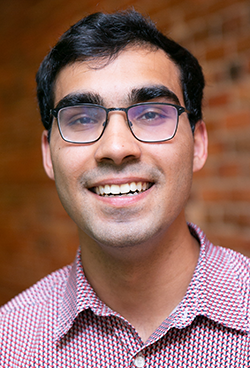 Duke University senior Azim Dharani has been awarded a 2020 Churchill Scholarship to pursue a year of graduate study at Cambridge University in England.
Dharani, a senior Angier B. Duke scholar from Lewisville, Texas, is completing a major in chemistry and minors in computational biology and classical archaeology. He is the 22nd Duke undergraduate to receive this honor.
Dharani's chemistry adviser and one of his recommenders, Stephen Craig, was Duke's 12th recipient.
"Azim and the Churchill Scholarship are wonderful fits for each other," Craig said. "Azim's ability to appreciate and connect both the fine technical details and big-picture context of his scientific interests is remarkably mature, and I am delighted that he has the chance to take a 'deep dive' into another vibrant, leading research environment at Cambridge."
The Churchill Scholarship program enables outstanding American students to conduct one year of graduate study in engineering, mathematics or the natural or physical sciences at Cambridge's Churchill College. Sixteen scholarships are being awarded this year by the Winston Churchill Foundation of New York City.
Dharani plans to pursue a master's degree in chemistry at Cambridge, while working with professor Erwin Reisner, a pioneer in the field of semi-artificial photosynthesis. During his fellowship, Dharani aims to combine his interests in computational chemistry and biophysics to develop efficient metal-based solar fuels.
At Duke, most of Dharani's research focused on developing metal-binding, prostate cancer-targeting drugs with professor Katherine Franz. Outside of Duke, he has pursued computational chemistry research at the Sloan-Kettering Cancer Center and the D.E. Shaw Research institute.
Before he departs Duke for Cambridge, Dharani plans to complete an independent senior honors thesis simulating the activity of disordered proteins involved with cancer signaling for improved anti-cancer drug design.
Dharani is a Goldwater Scholar and a member of Phi Beta Kappa, and has received the American Association for Cancer Research Undergraduate Fellowship. He is a teaching assistant for introductory chemistry and serves as the co-president for the Undergraduate Research Society, for which he develops programs to help underclassmen get involved with research. In his free time, he enjoys watching stand-up comedy, cooking with friends and gardening.
After his study in the UK, Dharani will return to the United States to pursue a Ph.D. in chemistry. Dharani's ultimate goal is to lead a research team devoted to addressing impactful and challenging scientific problems and teaching undergraduates at a top research university.