The View from Madrid
Duke's Jackson Ewing reflects on COP25, a gathering of world leaders focussed on fighting climate change.
World leaders are gathered in Madrid through December 13 for COP25, the United Nations' annual climate change conference. Among the climate and energy experts participating is Jackson Ewing, a senior fellow at Duke University's Nicholas Institute for Environmental Policy Solutions and an adjunct associate professor at the Sanford School of Public Policy.
Ewing took some time to answer a few questions about the conference from Spain.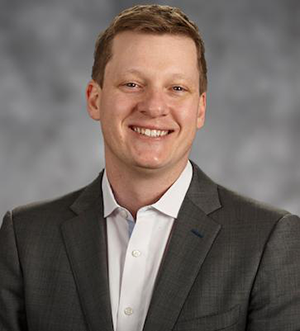 Q: COP25 is intended to "take the next crucial steps in the UN climate change process." What are the expected outcomes for the conference? 
EWING: The Paris Agreement of 2015 built the foundational principles for climate responses for decades to come. Subsequent gatherings have sought to hammer out how the agreement should operate in practice through creation of a rulebook.
The primary outstanding issue left on the table from last year's conference is Article 6 on international climate mitigation cooperation -- including how to account for carbon credits transferred between countries. It is reasonable to expect an outcome on this issue here in Madrid, although the specificity and robustness of that outcome remains uncertain.
Another issue where progress is likely but final resolution unclear is on filling the coffers of funds to respond to climate change, both for adaptation and mitigation. Previous negotiations have seen developed countries pledge $100 billion annually by 2020, although the path to this outcome remains obscure. 
Q: You also attended the Climate Action Summit convened by UN Secretary-General António Guterres in September. What actions came out of that summit, and how could they be advanced in Madrid?
EWING: The summit was designed to spur greater climate ambition, with Secretary-General Guterres lobbying countries and businesses to come with "plans not speeches." It was viewed by many as underwhelming given the absence of headline-grabbing declarations, but this obscures an important dynamic: the rise of net-zero emissions targets.
A growing number of major countries (e.g., the United Kingdom, France, Japan) and firms (e.g., Maersk, Nestle, Unilever) are working toward net-zero emissions by mid-century. Net-zero strategies combine emissions reductions at their source with removing emissions from the atmosphere. Such targets should arguably become a pillar of climate mitigation diplomacy -- but only if they are real. For COP25, this means hammering out the rulebook for Article 6 of the Paris Agreement.  
Q: In November, the United States gave formal notice of its intent to withdraw from the Paris Agreement. What impact could that have on discussions in Madrid?
EWING: The announcement won't have strong material impacts on the COP25 negotiations. Since President Trump declared his intention to remove the United States from the Paris Agreement in 2017, parties around the world have found ways to work around U.S. federal intransigence, and positive climate actions at some state, city and private sector levels continue apace. The 2020 U.S. elections will influence whether the U.S. more fully exits from Paris process.
"Highly vulnerable countries and small island states continue to provide a moral compass based on the existential climate challenges they face, consistently advocating for greater urgency and ambition. "
-- Jackson Ewing
Q: With the United States appearing to take a step back, which countries are taking on leadership roles in global climate negotiations?
EWING: The European Union and major European countries have traditionally led in climate change negotiations, and that continues at COP25. The Paris Agreement is predicated on all countries' climate response commitments regardless of development status. That has made the roles of large developing countries, such as China and India, more important. They will continue to promote climate action that enables their economies to continue growing. Meanwhile, highly vulnerable countries and small island states continue to provide a moral compass based on the existential climate challenges they face, consistently advocating for greater urgency and ambition. 
Q: Since this is the 25th annual COP, it seems like a good time to reflect. How much progress has the world made to address climate change since the first conference in Berlin in 1995? And are countries moving forward with the urgency needed to avoid the worst-case scenarios?
EWING: The process is maturing, but urgency does not yet match scientific realities around the pace of climate change, the rapid actions needed to prevent its worst impacts, and the finance and foresight to respond to climate effects that are on the horizon. The Paris-based system calls for ratcheting up ambition over time, but such changes are so far untested. There will be more clarity on our global direction after the 2020 COP.