5 Free Things to do at Duke in December
Shop for holiday gifts, look for cardinals and see Duke Chapel by candlelight
Get some holiday shopping done, become lost in New York and enjoy Duke University Chapel by candlelight this month at Duke.
Each month during the academic year, the Working@Duke editorial team searches the Duke Event Calendar and elsewhere for five free things to do at Duke. Check back during the first week of January for the next installment of events.
Dec. 3-23 – Holiday Invitational Art Sale & Exhibit

Get some holiday shopping done at Arts & Health at Duke's Holiday Art Invitational.
The invitational features jewelry, pottery, paintings, ornaments and other works from about 20 North Carolina artists. Live music will occur at the sale on Dec. 4, 11 and 18.
The Holiday Art Invitational will be at Duke University Hospital's Mars Galleries, located off the main lobby and parallel to the main concourse. The sale occurs from 11:30 a.m. to 1:30 p.m. every Tuesday to Friday through Dec. 23.
Dec. 5 – Panel Conversation: The Lost City of New York: Stories of Growing Up in the 1950s and 1960s

Five storytellers will recount scenes and experiences of growing up in New York City at the Nasher Museum of Art.
Peter Lange, Provost Emeritus and Thomas A. Langford University Professor of Political Science and Public Policy Emeritus, based the event on black-and-white pictures by photographer Frank Oscar Larson. The storytellers will also share images from their family archives.
The conversation takes place at 6 p.m. in the Nasher Museum of Art's Lecture Hall.
Dec. 7 – Family Garden Walk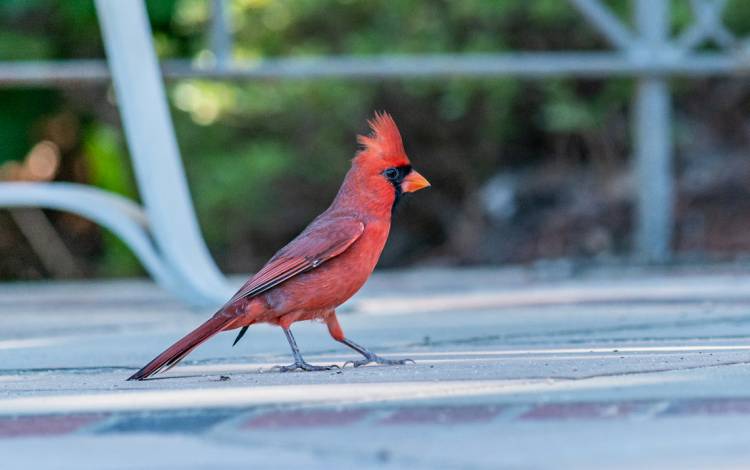 Bring your family to Sarah P. Duke Gardens to learn about the cardinal, North Carolina's state bird.
Guests will be taken on a guided tour to look for the distinct red bird and hear about their lives throughout the year. Preregistration is encouraged.
The walk begins at 9 a.m. at Duke Garden's Gothic gate.
Dec. 14 – Southbound: Slow Tour

Spend an hour with a photograph in the Power Plant Gallery's exhibition "Southbound: Photographs of and about the New South."
Guests on the tour will get an in-depth look at Gillian Laub's photograph, "Prom Prince and Princess Dancing at the Integrated Prom."
The tour begins at 3 p.m. The Power Plant Gallery is located in the Power Plant Building Suite 100 in the American Tobacco Campus at 320 Blackwell Street.
Dec. 18 – Duke Chapel by Candlelight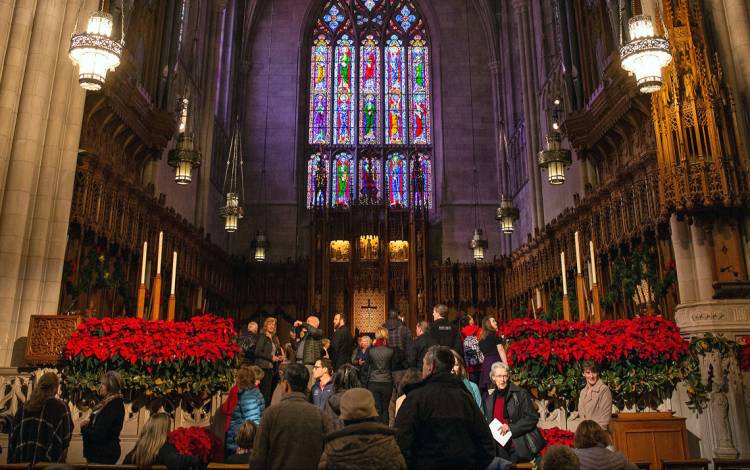 See Duke University Chapel in a different light when the doors open for a candlelight open house.
The entire community is invited to see the Chapel fully decorated for the holidays and listen to seasonal music.
The event starts at noon and ends at 2 p.m. Guests can drop by at any point within the open house.
Have a story idea or news to share? Share it with Working@Duke.