10 Holiday Gift Ideas On Campus
Get your shopping done with Duke-themed gifts at all price points
Make it a Blue Devil holiday season with gifts from on-campus stores.
Whether a hand-painted glass ornament, a cuddly lemur toy or a journal with beautiful photos of Sarah P. Duke Gardens, there's plenty of shopping opportunities around Duke.
And through December 15, employees and students receive 20 percent off eligible clothing and gifts at seven Duke University Stores locations.
"Duke has gifts for everyone on your holiday list, at every price point," said Pat Walker, general manager for Duke Stores.
Check out some ideas this season – and start checking gifts off your list.
Hand-painted ornaments

Duke University Stores highlights a new campus landmark on hand-painted glass ornaments each year. This year's edition is $24.95 and depicts the Blue Devil amidst the iconic Cameron Crazies at a Duke basketball game. Past ornaments showcase Abele Quad, Sarah P. Duke Gardens and the Davison Building. See the full list of ornaments online or visit the University Store.
Duke Lemur Center Gifts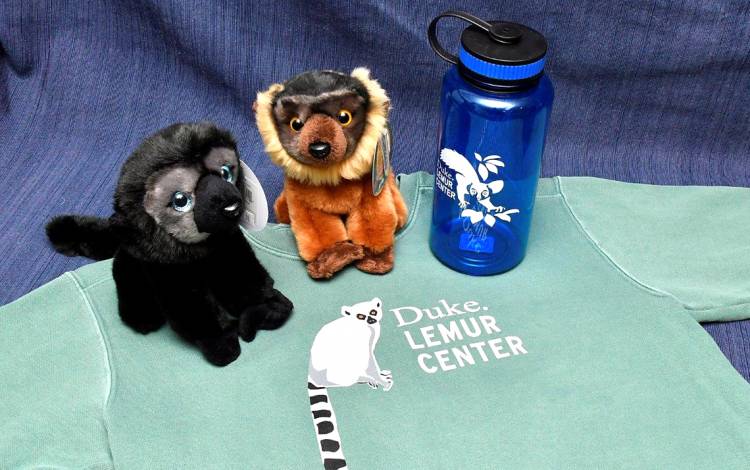 Give the gift of lemur love this holiday season. The Duke Lemur Center recently released a new blue-eyed black lemur and collared lemur plush ($12), available at the Duke Lemur Center giftshop in Lemur Landing. You can also buy a Duke Lemur Center reusable water bottle ($14), sweatshirt ($44) and Adopt-a-Lemur packages.
Duke Quartz Black Ion-Plated Watch by Citizen

You've found a fashionable accessory for men and women with these black watches by Citizen. Each watch is $225 and includes a stainless-steel case, push-button release and black dial with three silver-tone hands. The Gothic Duke logo is seen just above the "six." Available online and at the University Store.
"A Fool for Christmas"

Writer Allan Gurganus first read "A Fool for Christmas" on NPR's "All Things Considered" in 2004. Fifteen years later, Duke University Libraries, which holds Gurganus' papers in its archives, Duke University Press and Durham's Horse & Buggy Press teamed up to release a special print edition of the story for $12. Buy the print edition online.
Duke Women's Darling Days Jacket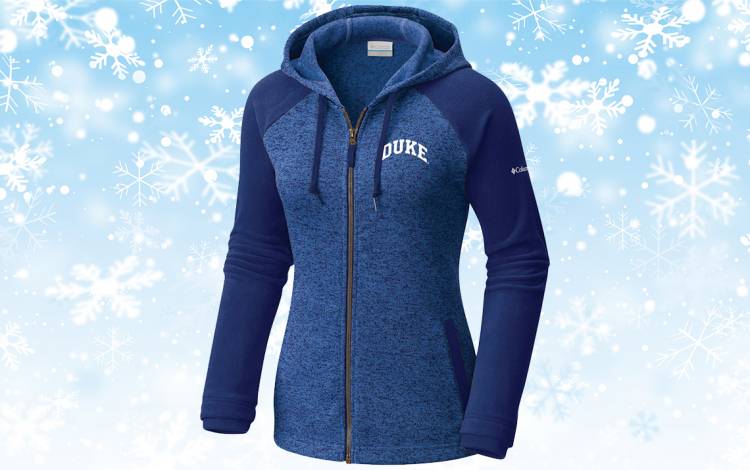 Keep warm with a stylish two-toned fleece jacket by Columbia. The full-zip hoodie for $98.95 has an adjustable hood and hand pockets for warmth. Available online and at the University Store.
Barkley L. Hendricks items

Give a Nasher Museum of Art gift that immortalizes the work of American painter Barkley L. Hendricks, a contemporary artist known for painting portraits of people of color. Gifts include a mug showing Hendrick's work and "Birth of the Cool," a book of Hendrick's art edited by Nasher Deputy Director Trevor Schoonmaker. Prices range from $12 to $39.95.
Nasher mugs, coasters and quarter-zip pullovers are also available. Buy at the Nasher Museum Shop.
Duke Boathouse Crew by Campus Crew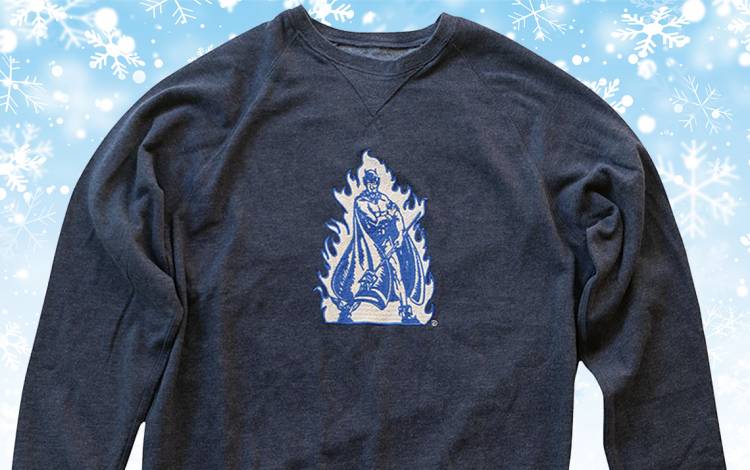 Show off your Duke pride with a fleece sweater featuring a flaming Blue Devil designed by John A. Furlow, an illustrator who designed Duke Athletics posters, the Iron Duke "D" and Blue Devil designs. Get the fleece online or the University Store for $59.95.
Duke Dog Hoodie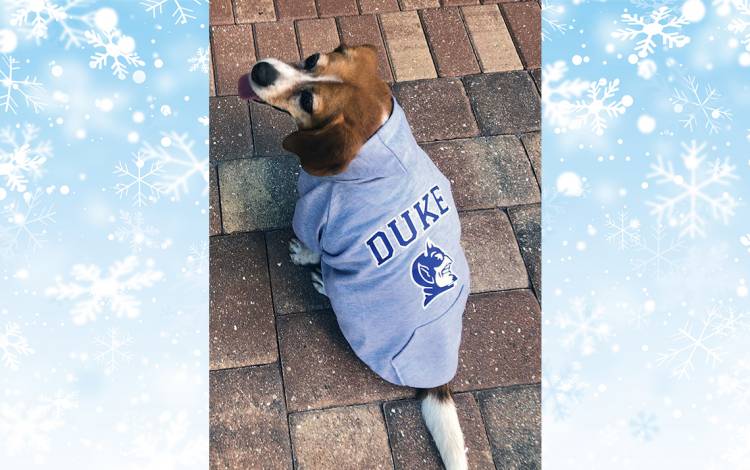 Make your dog the most stylish on the block with this dog hoodie, which includes a pouch pocket on the back. The hoodie is available for $33.95 for dogs of almost all sizes, from a chihuahua to German shepherd. Available online or at the University Store.
Sarah P. Duke Gardens Photo Journal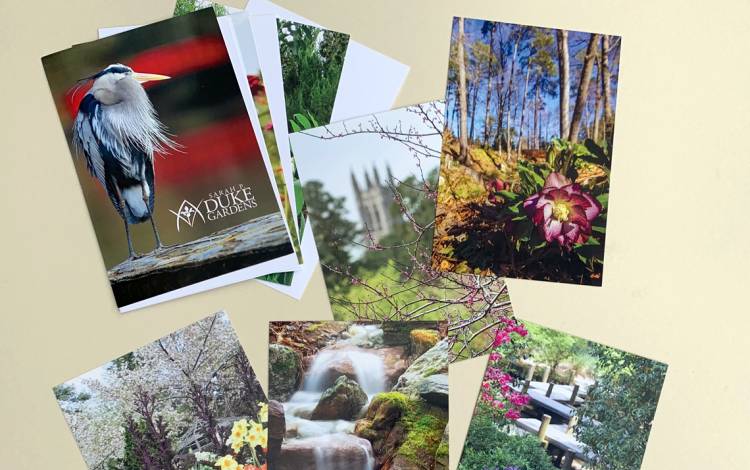 Beautify your next to-do list with a Sarah P. Duke Gardens photo journal.
The 90-page wire-bound journal includes 24 full-page photos from Duke Gardens, including waterfalls, wildlife and a redbud-framed view of Duke University Chapel, as well as high quality blank pages for artists and bullet journals. The $12 journal is available at the Terrace Shop.
Duke Muenchen Nutcracker

Make your home a little more festive with the Duke Muenchen Nutcracker. The item is hand-painted in Duke colors and features the Iron Duke "D" on the front of the nutcracker's hat. Available online or at the University Store for $39.95.
Get your gift wrapped free at the University Store when you buy an item at the University Store through Dec. 22.
Have a story idea or news to share? Share it with Working@Duke.