Get Your Creativity Flowing During Brainstorming
Ways to foster a nonjudgmental, creative environment for ideas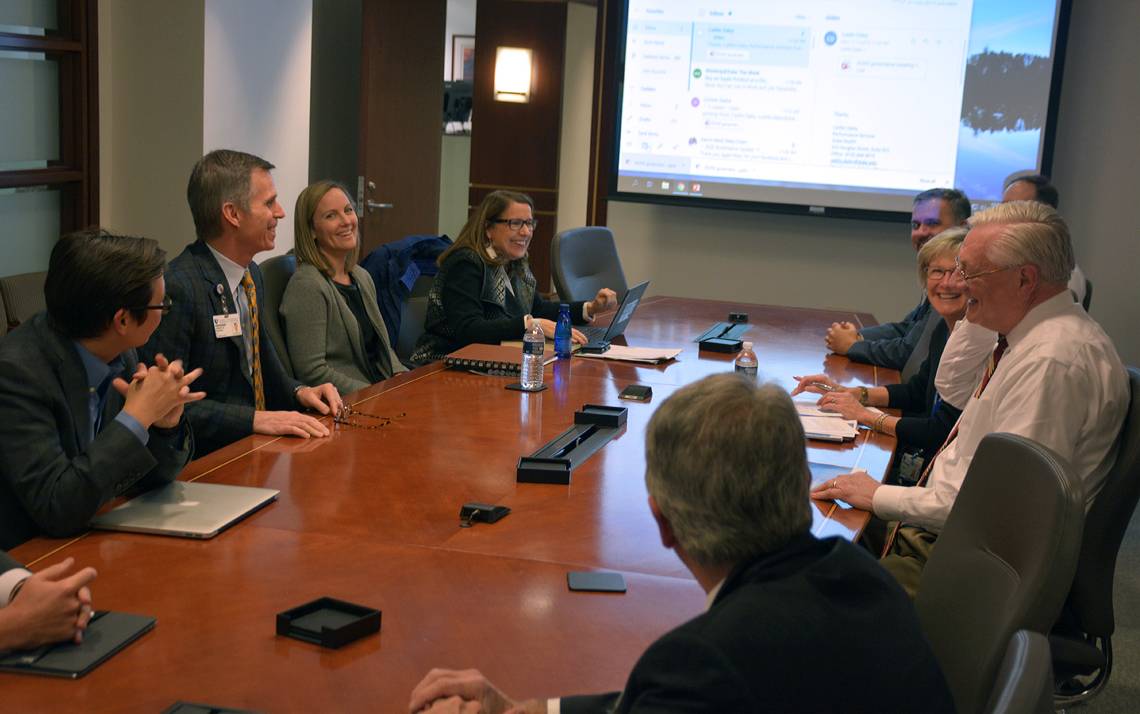 When nurses in Duke Regional Hospital's Intensive Care Unit need to problem-solve, they congregate at 7 a.m. around a 9-foot by 11-foot whiteboard in a hallway.
For 15 minutes, they discuss possible solutions for helping guests navigate the hospital, handling the on-call phone or, recently, preventing bottlenecking in a tight corner by installing a half-dome mirror that provides panoramic views.
"We do better when we put our heads together," said Jenny Urban, clinical lead nurse for the Duke Raleigh Intensive Care Unit.
Brainstorming sessions can be an effective tool for generating creative ideas for a project and solutions to problems. Hear from Duke experts about the best ways to generate thoughts and ideas with your colleagues.
Identify what you're trying to achieve

Ralph Keeney, research professor emeritus at Duke's Fuqua School of Business, has devoted his career to researching "decision science," the application of developing analytical choices to help people and businesses make decisions.
In his article, "Value-Focused Brainstorming," Keeney said teams must know the problem and objectives ahead of time because that information gives participants time to think and prepare for an effective brainstorming session.
"You have a better chance of succeeding if you give context before the meeting," Keeney said. "If you blindside them with a brainstorming session, they may not fully understand the objective."
Generate ideas on your own first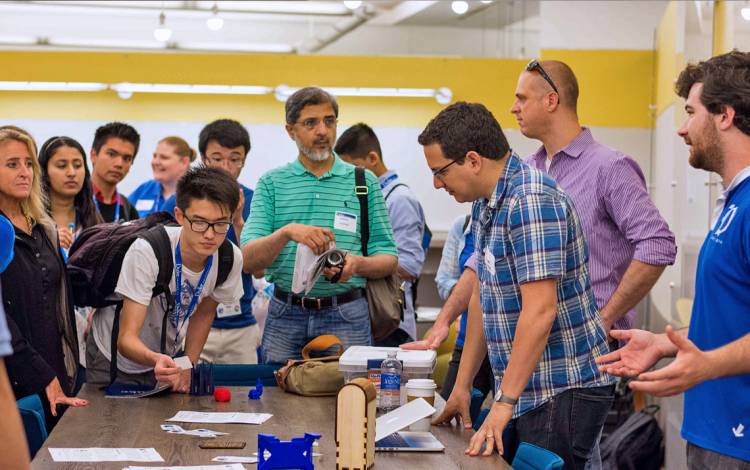 Michael Faber's team is figuring out the next steps for the Duke Innovation Co-Lab's Roots program, which offers workshops on a range of technology-related topics. The program, now in its fourth year, has grown to about 100 workshops a semester with nearly 800 participants.
"We have so many people participating," Faber said. "Now how do we keep them coming back? How do we maintain a high-quality program?"
Before Faber and his team meet as a group to hash out ideas, he asks them to do some creative thinking on their own. Coming up with your own ideas prevents people from getting attached to the first idea a colleague brings up, according to Ralph Keeney.
"I require each individual to do a little thinking first," Keeney said. "It's not a valuable use of our time to sit in a room together while we think to ourselves."
Hear from everyone – but set time limits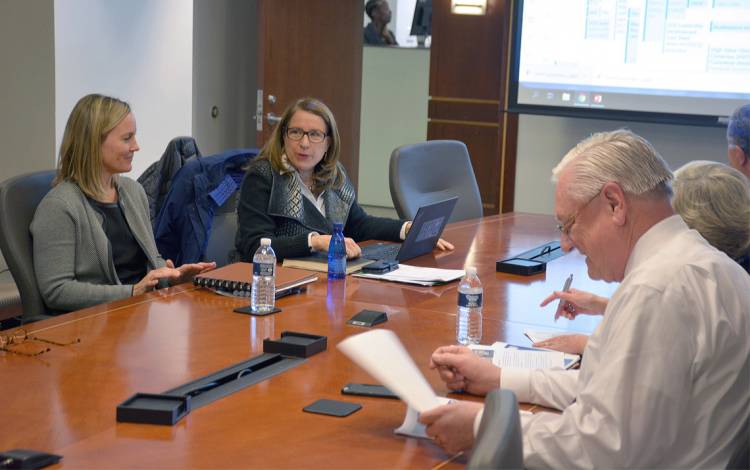 Jane Boswick-Caffrey believes that the ideal way to start a brainstorm session is to give each participant a two or three-minute window to share their idea – uninterrupted. Knowing that psychological safety is highest when participants have equal airtime, she also asks the group to agree to a principle that nobody speaks twice until everyone has spoken once.
"There is no hierarchy in brainstorming," said Boswick-Caffrey, assistant vice president of leadership development for Duke Health. "Everyone's idea is as equally as important. If you have one person essentially running the show, then that eliminates the point of a brainstorming session. Everyone should be heard."
Share as many ideas as possible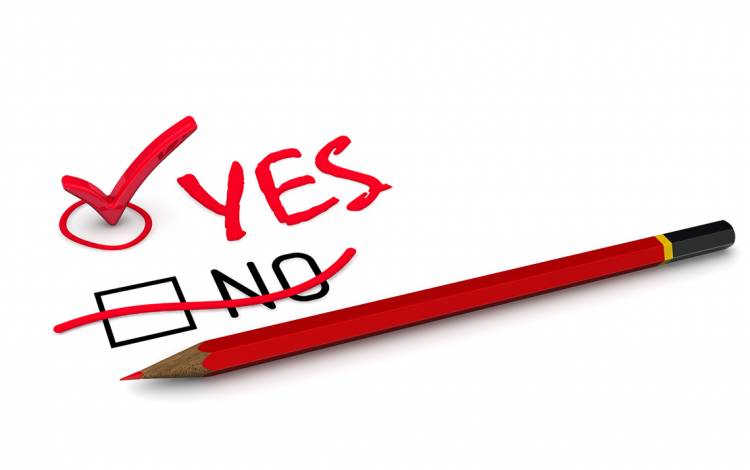 Quantity is better than quality.
Michael Faber expects ideas to fly when his team gathers as a group for brainstorming sessions. Faber doesn't want anyone to worry about sharing an idea.
"Brainstorming is not about filtering," he said. "It's a time for us to think of what we want without worrying about obstructions."
Faber uses the improv golden rule for brainstorming. Always say "yes and" rather than "but" when someone shares an idea. This helps foster an open, non-judging environment.
"You never know when a throwaway idea could lead to magic," he said. "Brainstorming is not a time to stifle anything."
Track ideas, and take action

Jenny Urban uses a 9-foot by 11-foot whiteboard in the Intensive Care Unit to keep track of ideas from brainstorming sessions. Nurses write ideas on notecards and tape them to the board.
As an issue is solved, the notecard moves from sections on the board listed as "Need Solution Implemented" to "Trial Solution in Progress" to "Completed! Let's share the good news."
Urban said putting colleague ideas in a visible space allows for effective follow-up and execution.
"That board is the first thing we see when we walk in," Urban said. "It allows us to track our issues, ideas and results."
Have a story idea or news to share? Share it with Working@Duke.