Sarah Schroth to Retire From Nasher Museum in May 2020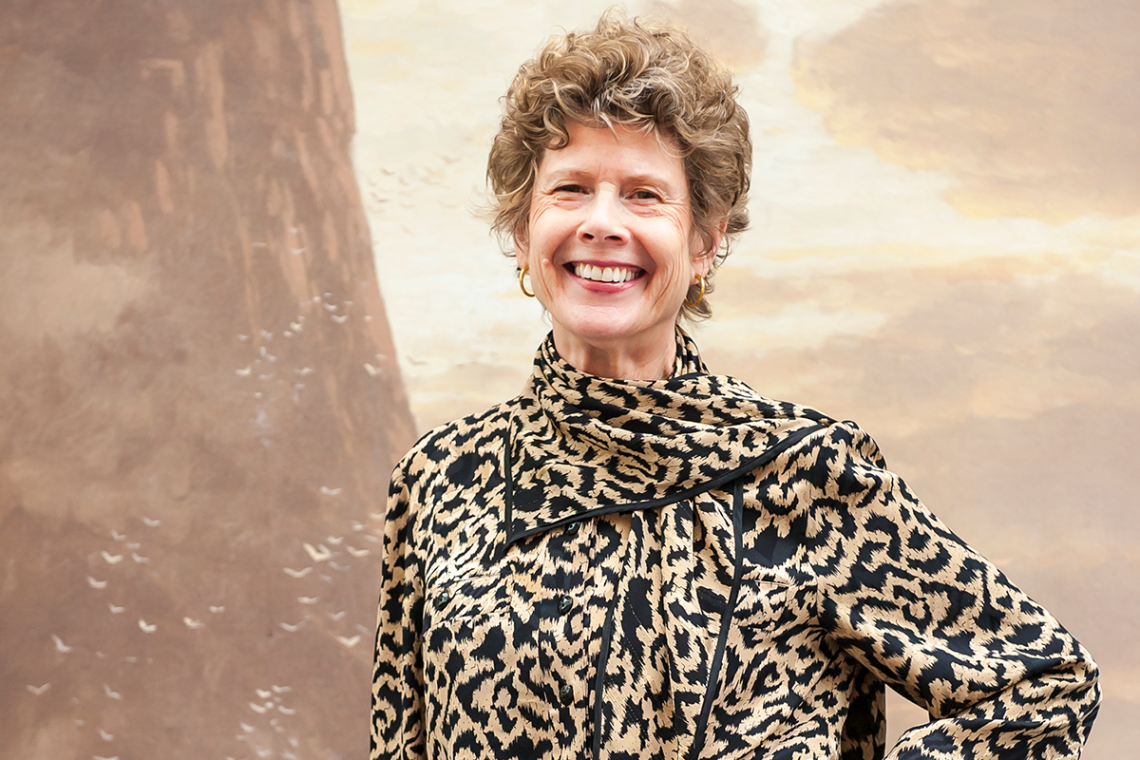 Sarah Schroth, the Mary D.B.T. and James H. Semans Director at the Nasher Museum of Art at Duke University, will retire in May after 25 years at the school.
Schroth, 68, has been the museum's director since June 2013, after serving more than one year as interim director. Her influence includes a sculpture garden that opened September 28, the first expansion of the museum since it was built in 2005. This represents the first phase of Schroth's vision to build a sculpture park around the perimeter of the Nasher Museum and along Campus Drive.
Among her many other achievements, Schroth encouraged her team of curators to extend regular invitations to local artists to take part in exhibitions. As director, she initiated programs that serve new populations, including Reflections: the Nasher Museum Alzheimer's Program, and the Nasher Teens. And she supported a collection strategy to emphasize works by diverse artists who have been historically underrepresented by mainstream arts institutions.
Schroth also contributed to Duke's undergraduate curriculum by collaborating with Duke's Art, Art History & Visual Studies Department to create a concentration in Museum Theory & Practice for art history majors. As an adjunct professor in that department, Schroth has taught Spanish art and museum theory classes.
Schroth joined the Duke University Museum of Art -- as it was then known -- in 1995. She was named the Nancy Hanks Senior Curator in 2004, a year before the Nasher Museum was built. She curated the 2008 exhibition, "El Greco to Velázquez: Art during the Reign of Philip III," which was named by Time magazine as one of the Top 10 exhibitions that year.
Schroth also worked closely with Duke faculty in shaping their scholarship into exhibitions, such as "Archibald Motley: Jazz Age Modernist" by Richard J. Powell in 2013 and "Pop America: 1965 to 1975" by Esther Gabara in 2019.
"Sarah has been a tireless advocate for the arts and has been actively involved in the arts at Duke and in the community for more than 20 years," Duke Provost Sally Kornbluth said. "Since becoming museum director seven years ago, she has helped bring many wonderful exhibits to Duke and has developed the Nasher Museum into a premier venue for students, faculty, staff and the surrounding community to enjoy outstanding art.
"With the opening of the sculpture garden connecting the museum to the Rubenstein Arts Center, and Duke Gardens and the Arts Annex in close proximity, Duke has a true hub for the creation, exhibition and enjoyment of all forms of art. Sarah has worked so very effectively with her colleagues – faculty and administrators – as well as staff, students and the community. She leaves the museum in a strong position to attract top candidates who are equally as committed to the contribution of the arts to education and our society. I am grateful for her fine work, energy and creativity."
A committee has been appointed to conduct an international search for Schroth's successor. The search committee includes:
Sheila Dillon, Chair and Professor of Art, Art History & Visual Studies (Chair)
Thavolia Glymph, Professor of History
Paul Jaskot, Professor of Art, Art History & Visual Studies
Julia McHugh, Trent A. Carmichael Curator of Academic Initiatives, Nasher Museum of Art and Adjunct Assistant Professor of Art, Art History & Visual Studies
Neil McWilliam, Walter H. Annenberg Professor of Art and Art History and Interim Dean of the Humanities
Patricia R. Morton, T'77, member of the Duke University Board of Trustees and Nasher Museum of Art Board of Advisors
Nancy A. Nasher, L'79, Chair of the Board of Advisors, Nasher Museum of Art
Mark Anthony Neal, James B. Duke Professor of African and African American Studies
Katharine Lee Reid, member of the Nasher Museum of Art Board of Advisors
Kristine Stiles, France Family Professor of Art, Art History & Visual Studies
Ex officio: Scott Lindroth, Vice Provost for the Arts and Professor of Music