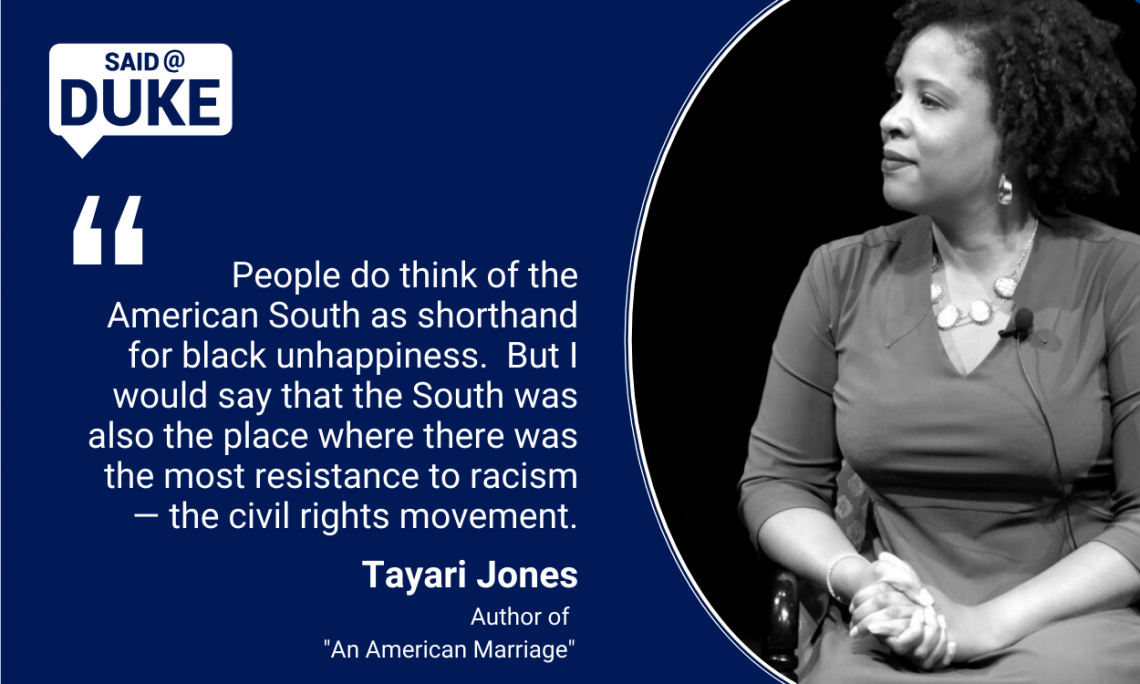 Author Tayari Jones spoke last week as part of the Kenan Institute for Ethics series Ethics of Now. Jones, a Women's Prize for Fiction recipient and NY Times best-selling author of "An American Marriage," was linterviewed by Duke history professor Adriane Lentz-Smith.
They discussed diversity, race, opportunity, obligation and family, particularly around Jones' hometown of Atlanta. "When I write about the South it's easy for me, I'm not making a point about the South – I try to create the world as I understand it," Jones said.
For more Said@Duke, click here.