Riddell to Retire as Senior VP, Secretary to Board of Trustees
Riddell is also a professor of the practice in theater studies.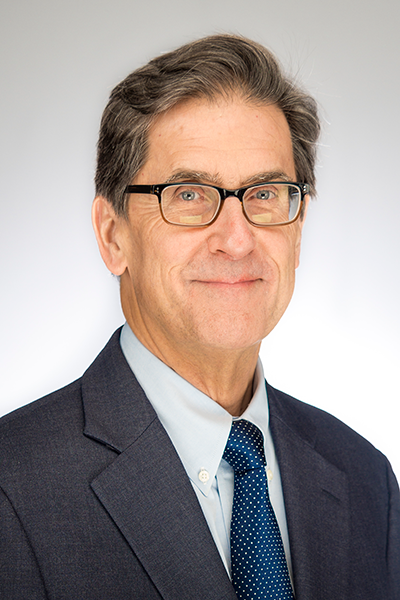 Richard Riddell, who has served as a senior adviser to two Duke presidents and the liaison to the Board of Trustees since 2007, will retire from his position on June 30, 2020.
"I'll be 70 years old next year and that seems like a good time for the next adventure," said Riddell, senior vice president and secretary to the Board of Trustees. "I've loved working with Presidents (Richard) Brodhead and (Vincent) Price, members of the Board of Trustees, and talented and dedicated colleagues and staff. I look forward to working with everyone to ensure a smooth transition."
Riddell joined the Duke faculty in 1992 and is the Mary D.B.T. and James H. Semans Professor of the Practice in Theater Studies. Since 2004, he has had wide-ranging responsibility for a number of areas, including Board of Trustees meetings and programming, governance reviews, commencement, executive searches, university committees and special projects, including leading the development of the emergency management plan. He was part of the leadership team for the search and transition for President Price and most recently led the Arts Planning Group, a university-wide task force of faculty, students, administrators and trustees that advised the president and provost on long-term planning for the arts at Duke.
"[Richard's] knowledge of how the many parts of Duke fit together and his commitment to Duke's excellence and core values have been essential to our success over the past 15 years."
-- President Vincent Price
"Richard Riddell is a deeply valued adviser and counselor to me, the trustees, the faculty and so many members of the Duke community," said Price. "His knowledge of how the many parts of Duke fit together and his commitment to Duke's excellence and core values have been essential to our success over the past 15 years. I join now several generations of colleagues and trustees who are grateful for Richard's intelligence, wisdom and tireless devotion to Duke."
Before assuming his current position under former President Brodhead, Riddell was special assistant to the provost, where he was engaged in university-wide interdisciplinary programs, advised on the arts and humanities, and was a member of a working group that advised the provost in developing the university's previous strategic plan.
A nationally recognized theatrical lighting and scene designer, Riddell came to Duke from the Institute for Advanced Theater Training at Harvard University to lead the then Drama Program and later Department of Theater Studies. He was previously on the faculty of the theater department at the University of California, San Diego.
Riddell received a Tony Award in 1985 for excellence in lighting design for the hit Broadway musical "Big River" and has been recognized with Drama Desk and Maharam awards for excellence in lighting design. He has worked on Broadway and at resident theater and opera companies in the United States and Great Britain, including the American Repertory Theatre, the English National Opera, the New York City Opera, the La Jolla Playhouse, the Guthrie Theatre and the Royal Shakespeare Company.
Riddell designed the lighting for premieres of three operas by Philip Glass: "Satyagraha," "The Fall of the House of Usher" and "Akhnaten" (also collaborating on the libretto), which will be revived this fall at New York's Metropolitan Opera.
Riddell graduated from Knox College in Illinois, where he later served as chair of the Board of Trustees, and earned a Ph.D. from Stanford University. He is a frequent speaker, writer and consultant on board governance and higher education issues.
Riddell said he and his wife, Deb Wong, former design and production manager at Duke Press, plan to stay in the area and look forward to traveling and spending time with their four grown sons and friends.