PUBLISHED
Quotable Quotes from Duke Speakers in September
A selection of Said@Duke presents the breadth of discussion from campus speakers
It's impossible to catch all of the interesting speakers who come to campus. Here's a small selection of some of the best quotes from the campus visitors who came in September to discuss topics ranging from national security to the US criminal justice system.
Writer Tommy Orange spoke at the Kenan Institute about his life as a Native American in Oakland, California, the topic of his highly acclaimed first book, "There There."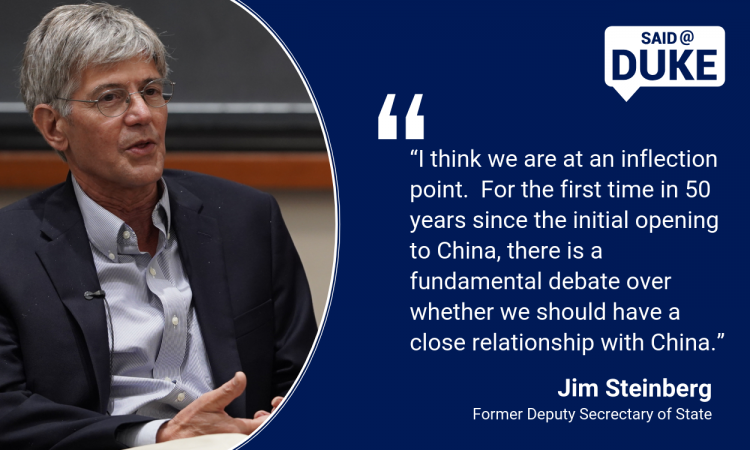 Jim Steinberg, former deputy secretary of state, joined American Grand Strategy Director Peter Feaver, a Duke professor of political science, in a conversation about the US-China relationship.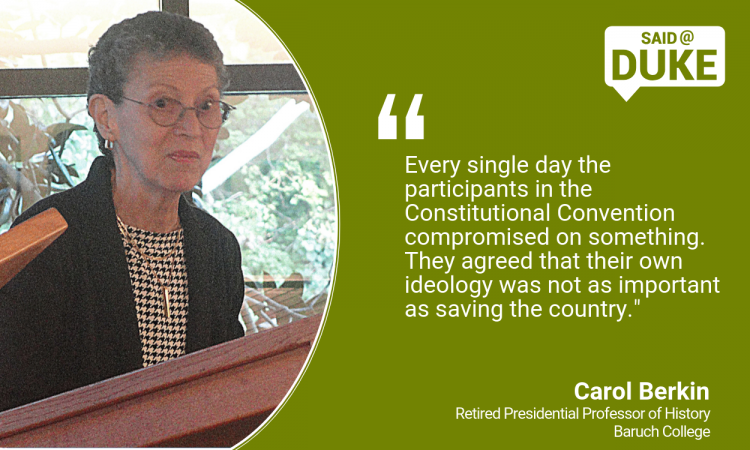 Carol Berkin, retired presidential professor of history at Baruch College in New York City, spoke as part of Constitution and Citizenship Day.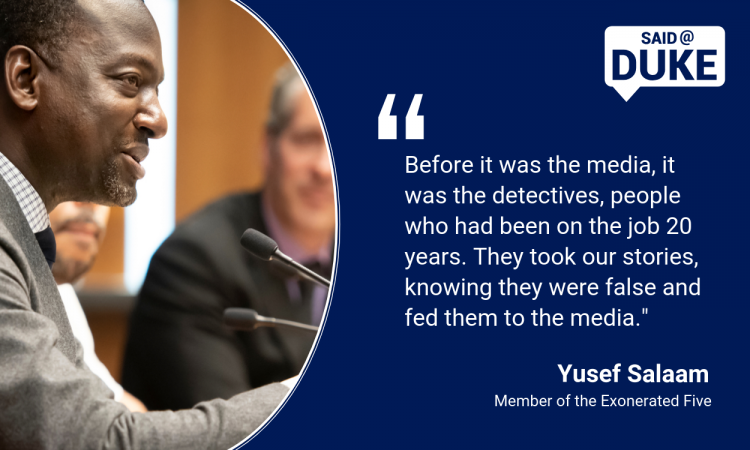 As a teenager, Yusef Salaam and four of his friends were wrongfully charged and convicted of the brutal rape of a jogger in New York City's Central Park. Salaam and fellow Exonerated Five member Raymond Santana spoke in Page Auditorium about their journey through the criminal justice system, which after two decades led to their release. The event marked the launch of the Law School's new interdisciplinary Center for Science and Justice.
Visionary architect Sir David Adjaye OBE, the lead designer on the architectural team that worked on the Smithsonian National Museum of African American History and Culture, talked about the project this month.
Farah Pandith, an expert on countering violent extremism, spoke Wednesday at Duke about the impact 9/11 has had on America, especially to the Muslim American immigrant community.
For more Said@Duke, click here.