President Price in DC: Discussing University Priorities and Celebrating General Martin Dempsey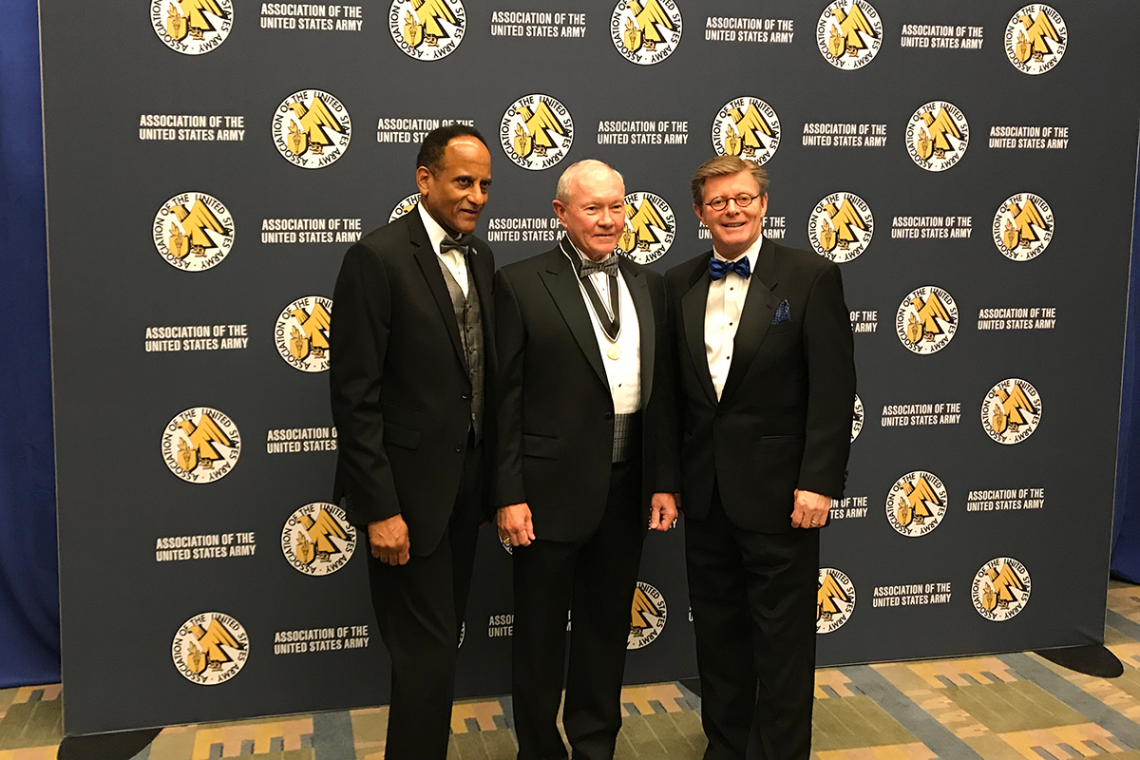 President Vincent Price returned to Washington, D.C. on October 16 for a day of meetings and events that emphasized a host of Duke's federal priorities and cultivated both new and existing relationships.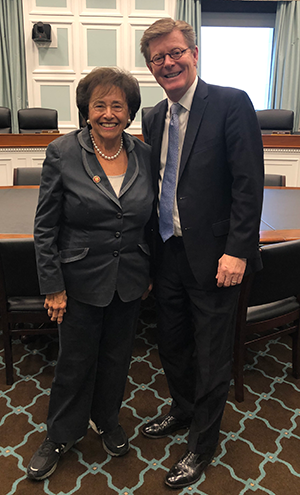 Price met with Representative Nita Lowey (D-NY), chairwoman of the House Appropriations Committee. He thanked her for her steadfast support of higher education over the years, especially as she looks forward to retirement in 2020. He noted how impactful increases in NIH funding have been in recent years, but that other agencies, like the National Science Foundation, Energy and Defense are in dire need of increased research funding. They also discussed the importance of federal student aid at the undergraduate and graduate levels.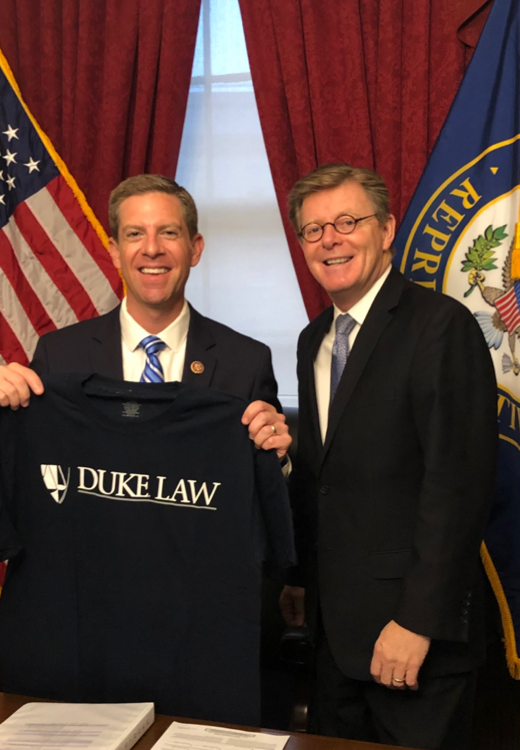 Following the meeting with Congresswoman Lowey, the President met with Representative Mike Levin (D-CA), a Duke Law alum elected in 2018 to represent California's 49th District. Price extended his deepest gratitude to Levin for his warm welcome to Duke's incoming class of military-affiliated students this year and offered Duke expertise as a resource for Levin and his staff as he continues to work on veteran and climate issues in Congress.
The day wrapped up with a special event celebrating a member of the Duke community. A delegation of state leaders from North Carolina, including Price, attended the 2019 Association of United States Army (AUSA) Marshall Dinner, which honored General Martin Dempsey, USA (Ret.), with the AUSA's highest award, the George Catlett Marshall Medal. This accolade commemorated Dempsey for his years of public service and sustained commitment to America's armed forces. Dempsey, former chairman of the Joint Chiefs of Staff, earned his master's degree in English from Duke in 1984 and currently serves as a Rubenstein Fellow.