How to Make the Most of a Conference Call
Check out these tips for when you dial in to your next meeting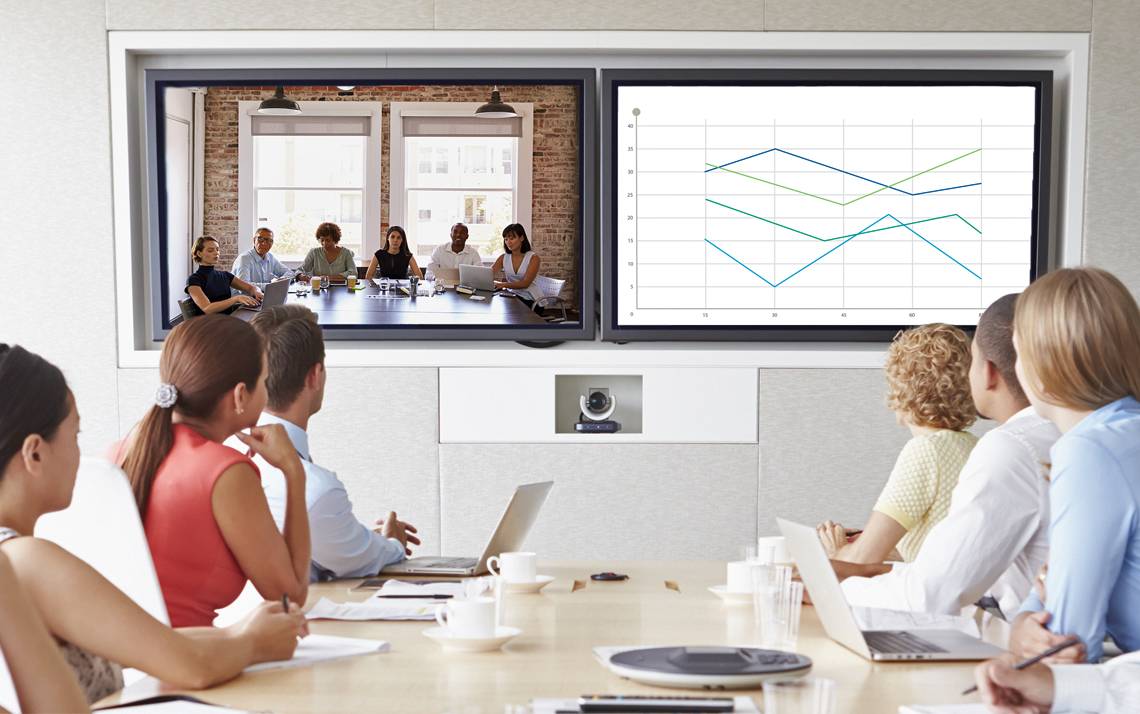 At any point during the week, Amanda Kelso may be talking by phone with a program director in Paris, participating in a video conference meeting with a team at Duke Kunshan University or speaking with partners in Santiago for the Duke in Chile program.
Video and audio conference calls are an essential and cost-saving tool for Kelso, executive director of the Global Education Office and assistant vice provost for Undergraduate Education.
"From a day-to-day standpoint, it's impractical to hop on a plane and go meet with our partners all over the world," Kelso said. "Because of that, I need to be comfortable with conference calls. I need to know the technology and understand how to run an effective meeting over the phone."
Kelso, who relies on Duke resources such as Zoom video conferencing, has become a master of the conference call.
Check out these five tips to get the most out of your conference calls.
Use Duke resources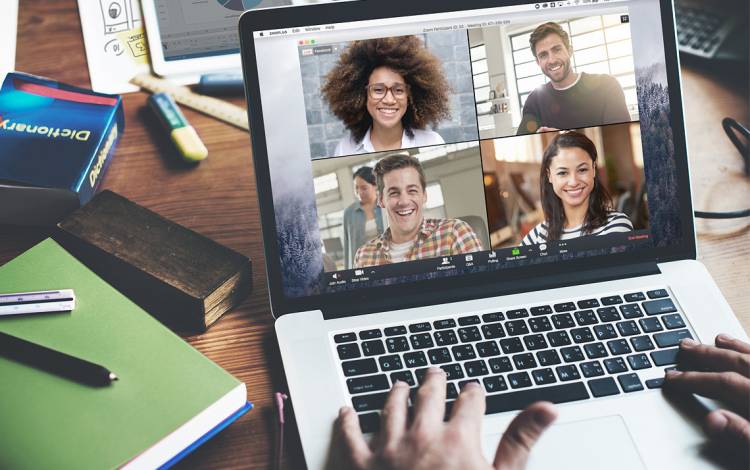 Allison Jamison has worked remotely for the Fuqua School of Business for a decade.
With her base of operations in Cincinnati and the rest of her team in Durham, Jamison meets with teammates on Zoom or WebEx. The video and audio conference call programs are available for download at no charge through Duke's Office of Information Technology (OIT). Zoom and WebEx allow hundreds of participants across the world to communicate via audio or video and screen share.
Jamison, assistant dean of admissions for Fuqua, uses Zoom to host video conference calls with admissions officers. She and participants are able to see each other on their screens.
"Having video capabilities is extremely helpful because you can read the tone of the room," she said. "You can see how people are responding. I can also raise my hand or signal when I want to add to the conversation without interrupting."
Jamison's pro tip: test out applications and hardware before a call. Make sure your computer, microphone and camera are working ahead of time.
Send materials in advance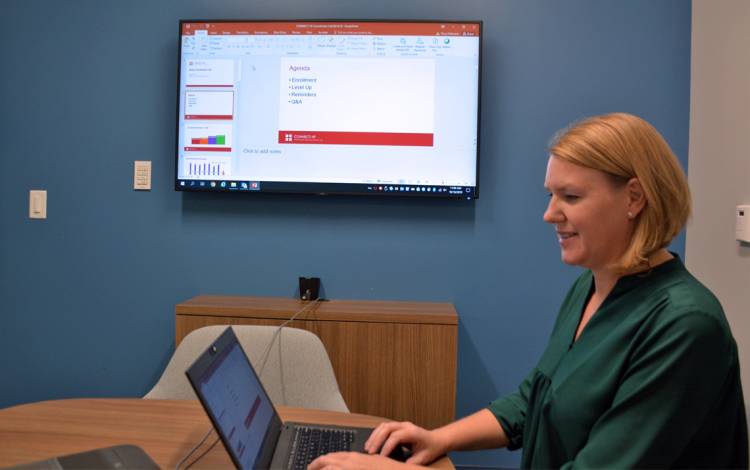 Tracy Hofmann, a clinical research associate for Duke Clinical Research Institute, maintains a recurring schedule for monthly conference calls about a heart failure study.
The Friday before each meeting, Hofmann sends a reminder email to attendees with an agenda attached to the 160 participants. She also sends a reminder and agenda the morning of the call.
"I want people focused on the meeting and not distracting themselves by reading over the agenda for the first time," she said.
Maintain positive body language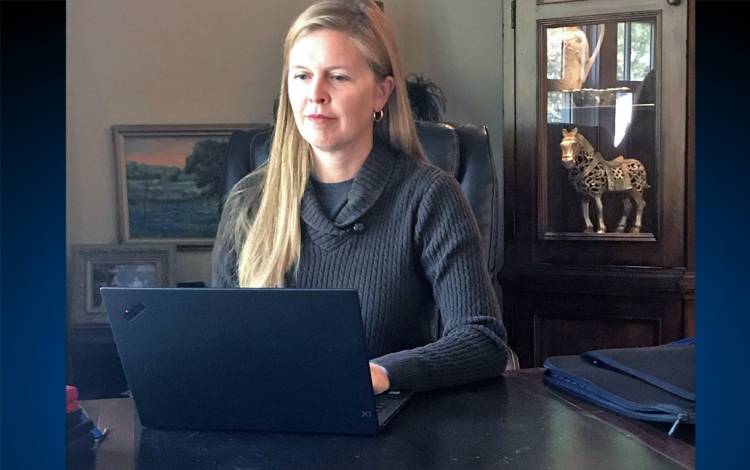 Don Shortslef imagines that he is in the same room with whomever he is speaking with by phone.
Shortslef sits up straight, closes tabs and gestures as if the person could see him.
"If I'm sitting slouched in my chair, that's going to come across the way I'm talking to you on the phone," said Shortslef, a senior practitioner for Duke's Learning & Organization Development. "I'm going to sound disinterested and lethargic."
Allison Jamison, who works from home in Cincinnati, dresses in professional clothing, sits up and leans forward as if she were addressing the individual in person.
"I find that dressing appropriately and going through the motions as if the conversation were in person makes me feel more in-tune with the conversation," she said.
Say your name before speaking – and address others by name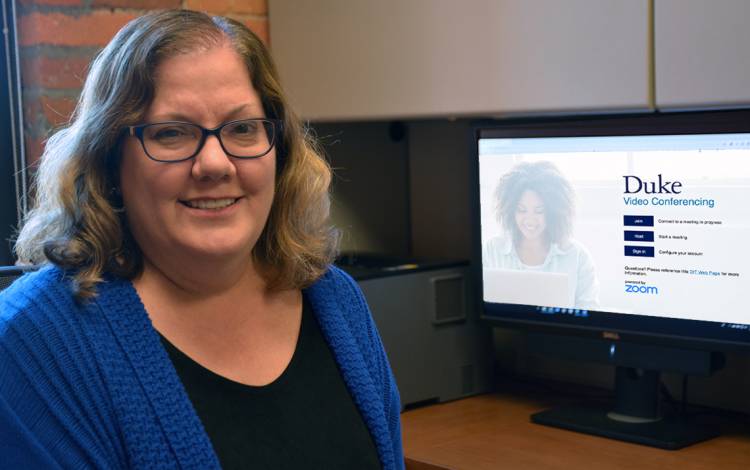 Amanda Kelso prefaces what she says on a conference call with her name.
"I'll say 'this is Amanda' and launch into whatever I'm saying," said Kelso, the executive director of the Global Education Office. "It takes any confusion out of who's speaking."
Kelso asks the same of everyone when she's leading a conference call, even if she knows the other people.
"Voices don't always sound the same in person as they do on the phone," Kelso said. "It can be counterproductive if you get people confused on the call. You have to stop the workflow for clarification."
Use that mute button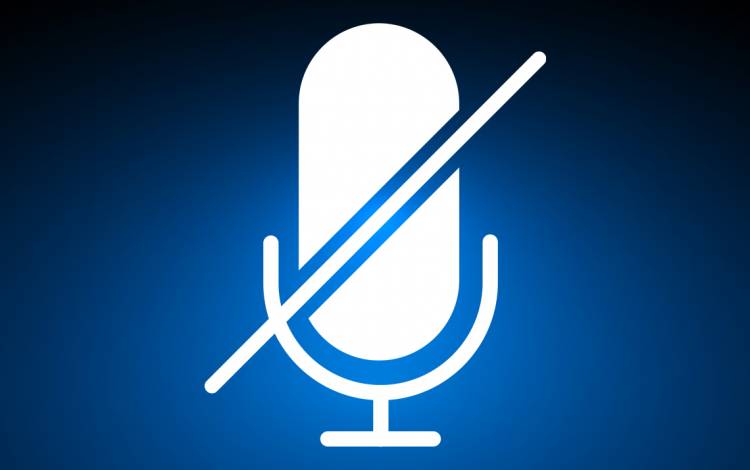 Confusion would ensue if Tracy Hofmann, the clinical research associate, didn't have the mute option on her monthly WebEx calls.
With nearly 160 people on the call discussing heart failure, Hofmann mutes everyone until it's their turn to speak. Hosts on WebEx calls can mute participants during the meeting.
"Many of the people are in lab settings with background noise," Hofmann said. "It would be impossible to run the meeting."
Hofmann uses the mute button on her desk phone, Skype and WebEx for other large conference calls.
"My general practice is to use the mute button when I'm not talking," she said. "The meeting can continue easily in case my phone rang or coworkers start talking in the background."
Have a story idea or news to share? Share it with Working@Duke.