Get Discount Tickets to Durham 150 Closing Ceremony
Ceremony on Nov. 2 caps off a yearlong celebration of Durham's 150th anniversary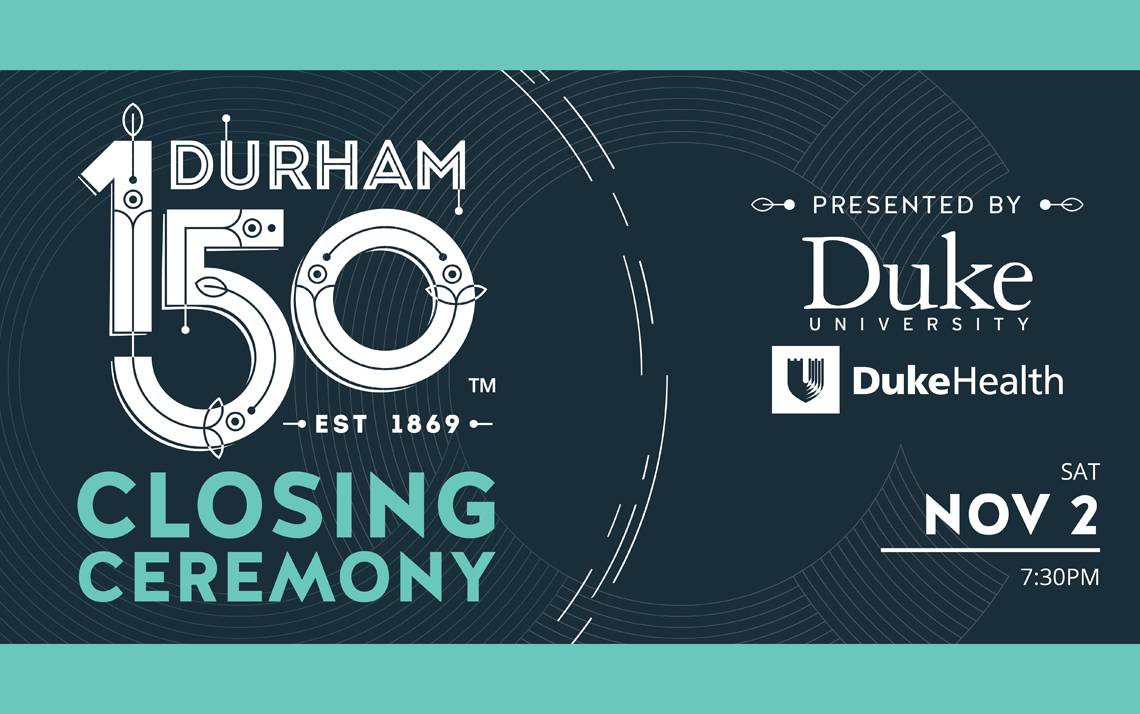 Duke employees and students can cap off the yearlong celebration of Durham's 150th anniversary with discount tickets to the Closing Ceremony on Saturday, Nov. 2.
The event will be an exploration of Durham's history through music, narration, video and live performances, including the premiere of a new Durham anthem. Frank Stasio, host of WUNC's "All Things Considered," will recount pivotal moments in Durham's history through the stories of 29 local change makers.
The Closing Ceremony begins at 7:30 p.m. in the Durham Performing Arts Center.
Duke staff, faculty and students can use code #DUKE8 to get tickets for $8, plus service fees and tickets. Tickets start at $15 without the discount.
Learn more about the Durham 150 Closing Ceremony here.
Have a story idea or news to share? Share it with Working@Duke.