Take an Academic Class at Duke
Program for Duke employees offers reduced tuition rates for undergraduate courses
Klugh Jordan, who grew up playing the piano and started cello lessons four years ago, wanted to enhance her physical movements during public performances.
Last fall, she audited a Duke University Music Department undergraduate course, "Alexander Technique for Performing Musicians," a practice for improving posture, movement and breathing.
"When I performed in front of people, I would forget to breathe and feel my back tense up," said Jordan, a senior cost accounting analyst for Duke Financial Services. "The course helped me focus on being in the present moment."
Jordan audited the undergraduate course for personal enrichment using the Special Employee Tuition Rate Program offered through Duke Continuing Studies. With the program, Duke employees can enroll for academic credit in most undergraduate courses starting at $975, depending on the number of credits per course. An undergraduate course currently costs $6,976.
Employees can also audit most undergraduate courses – for no assessment or grade – for $100. To audit, employees must obtain prior permission from the instructor.
Since the program began in the 2012, 221 Duke employees have taken nearly 400 courses.
Kim Price, director of academic services for Duke Continuing Services, said the program was created to help employees who need a pre-requisite course for graduate or medical school and to help those who need to finish requirements for a bachelor's degree.
"Learning is an integral part of working in higher education," Price said. "The Special Employee Tuition Rate Program makes learning from Duke's expert teachers more accessible to everyone here."
An employee may apply for reimbursement for an undergraduate course using the Employee Tuition Assistance Program – a separate program run by Duke Human Resources – but there are limits each semester to the number of courses allowed for reimbursement. The Special Employee Tuition Rate Program cannot be used for graduate or professional school courses at Duke.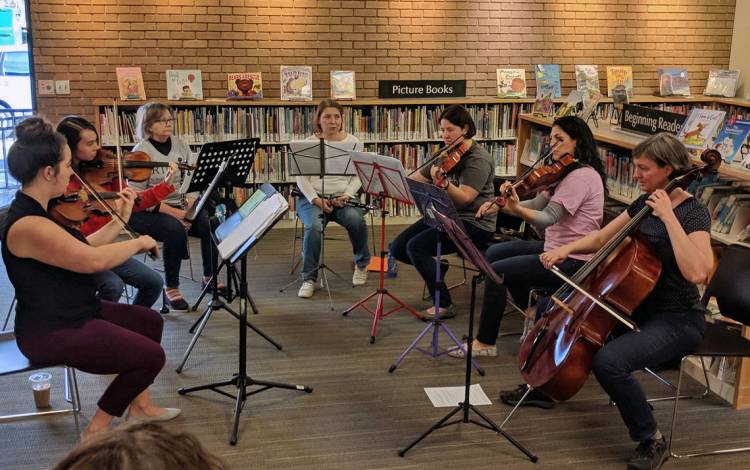 This year, Jordan audited another class, "Introduction to Music Theory (Beginner)," also using the Special Employee Tuition Rate Program, to learn about harmonies, reading music and developing rhythm.
Since taking the courses, Jordan has seen improvements in her cello movements when she performs with the "Really Terrible Orchestra of the Triangle," a musical group created for amateur musicians.
"I feel a lot more joy when performing now," Jordan said. "I'm not imagining everything that could go wrong during the concert."
Have a story idea or news to share? Share it with Working@Duke.