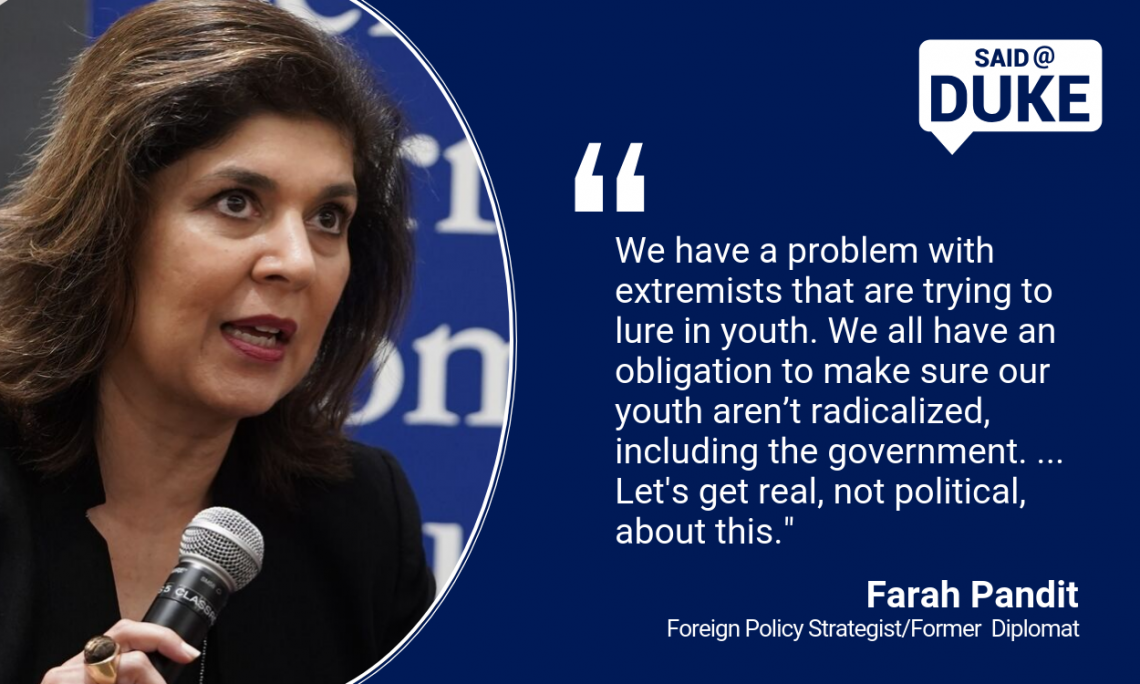 Farah Pandith, an expert on countering violent extremism, spoke Wednesday at Duke about the impact 9/11 has had on America, especially to the Muslim American immigrant community. Pandith served as a political appointee under Presidents George H.W. Bush, George W. Bush and Barack Obama, and most recently she was the first-ever Special Representative to Muslim Communities, serving both Secretaries Hillary Clinton and John Kerry.
Pandith and Duke public policy professor David Schanzer also talked about her book, "How We Win: How Cutting-Edge Entrepreneurs, Political Visionaries, Enlightened Business Leaders, and Social Media Mavens Can Defeat the Extremist Threat."
For more Said@Duke, click here.