Nasher Museum Launches Sculpture Garden with Composition 21 Performance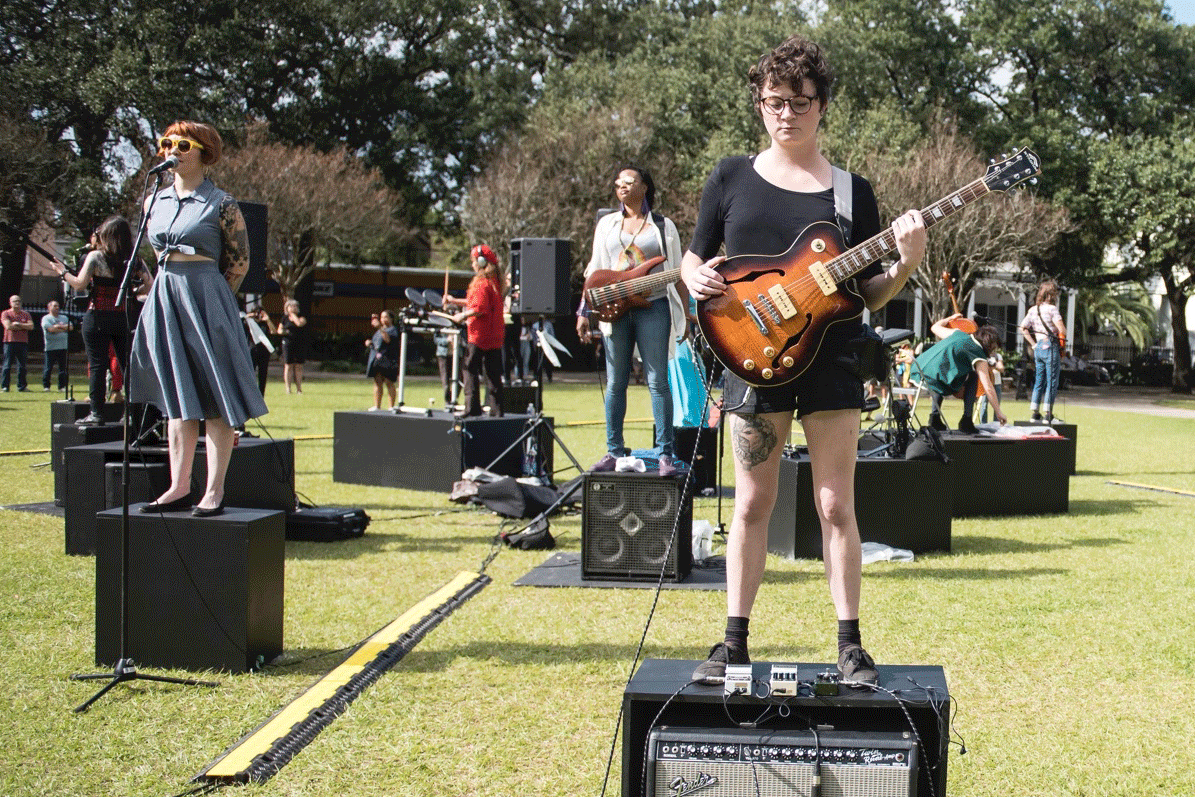 An unusual musical performance will inaugurate the new Nasher Museum sculpture garden as part of a public celebration on Saturday, Sept. 28, that also coincides with the opening of Cosmic Rhythm Vibrations.
Brooklyn-based, Israeli-born artist Naama Tsabar will lead a performance of Composition 21, featuring 21 local musicians who identify as women and/or gender nonconforming. The performance also helps open a new exhibit in the museum's Great Hall call "Cosmic Rhythm Vibrations," an exhibition highlighting works from the Nasher Museum collection that engage visual and musical rhythm.
There will be two free, public performances of Composition 21, at 2 and 4 p.m. Saturday, Sept. 28, in the new sculpture garden space. Each performance will last approximately one hour.
Divided into three bands, individual musicians stand atop their amplifiers, each band playing a separate song. All songs share the same four chords, musical scale, and beats per minute. At one point all three bands play simultaneously and the result is a dense but harmonious musical field. As the songs seep into one another, the musicians form a sculptural composition that complements both the sonic arrangement and the outdoor space.
For visitors, sound becomes physical as they move amongst the musicians standing on their pedestal-like amplifiers. Past Composition works were presented at the Herzliya Museum of Art in Israel, in New Orleans as part of Prospect.4: The Lotus in Spite of the Swamp, in New York City on the High Line and at Art Basel Miami Beach.
Following the performances, the Rubenstein Arts Center will hold an open house from 6 to 8 p.m.