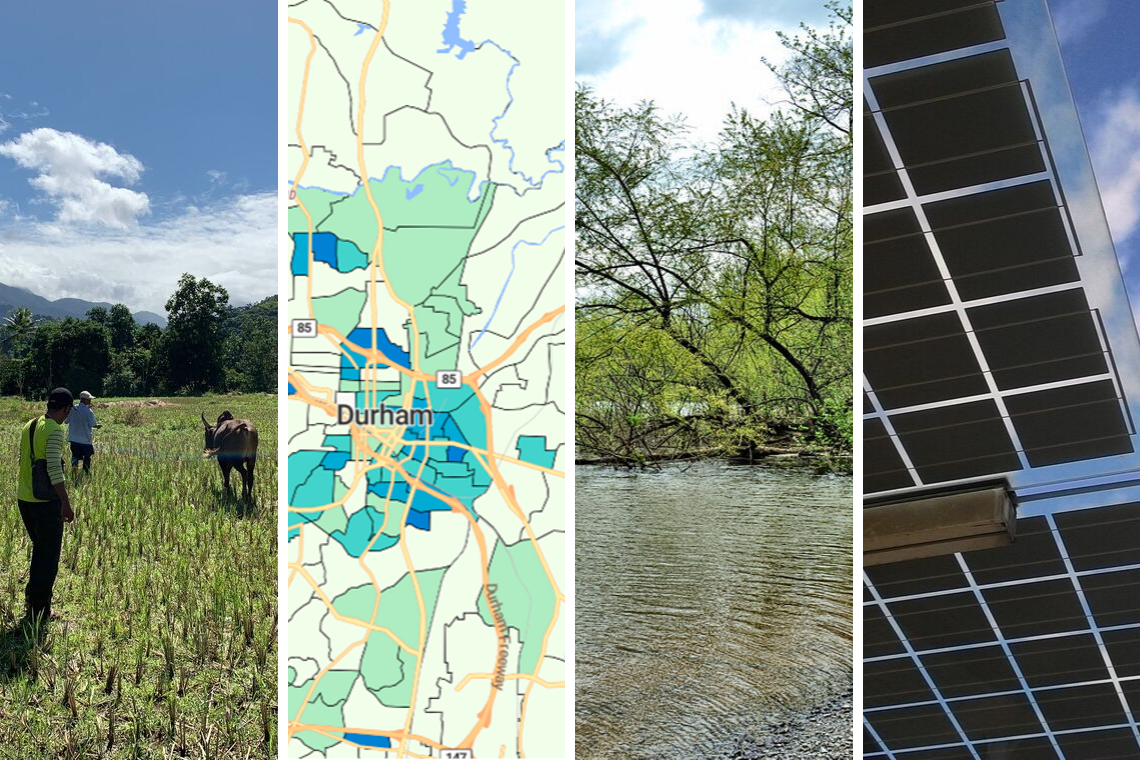 Even the best research project needs initial assistance to be launched, particularly if the project involves faculty members across different university units.
The Provost Collaboratory Grants are designed to give a select number of these projects a starting chance to do scholarship on large pressing local and global challenges. The one-year grants focus on three areas: energy and water resources; race, religion, and citizenship; and population health.
This year the initiative is supporting four projects that take innovative and collaborative approaches in studying major issues.
"From investigations in our own backyard into evaluating water safety and lessening the impact of evictions on child development, to research aimed at increasing solar energy efficiency and minimizing the spread of infectious diseases on a global scale, these proposals speak to our dedication to improving the human condition," said Provost Sally Kornbluth. "Supporting faculty research is an essential way to advance the fundamental learning and discovery at which we excel, and those investments provide ripple effects that benefit teaching and service."
The projects are:
Drinking Water Contamination in North Carolina: Water Use, Human Health, and Going Beyond GenX
Minimizing the Influence of Air Pollution on Solar Energy Production
Evaluating and Mitigating the Impact of Evictions and Other Housing Insecurity Issues over Health and Child Development in North Carolina
Identifying Infectious Disease Transmission Pathways for Improved Population Health and Pandemic Preparedness
Read more about each of these projects on the Interdisciplinary Studies website.