In Their Own Images: The Class of 2023 Arrives
They came from around the world, driving up in vans, rented trucks, SUVs and a few remarkable packing wizards in sedans and a compact car or two. At 10 a.m., the line stretched from East Campus down Campus Drive all the way to Swift Avenue, but once the line moved, the swift, frenzied work of First-Year Advisory Counselors got the Class of 2023 into their residence halls without much fuss.
Throughout the day on social media, photos and videos, many from the students and their family members, helped tell the story. Here are some of the best of the images that captured a long and exciting day.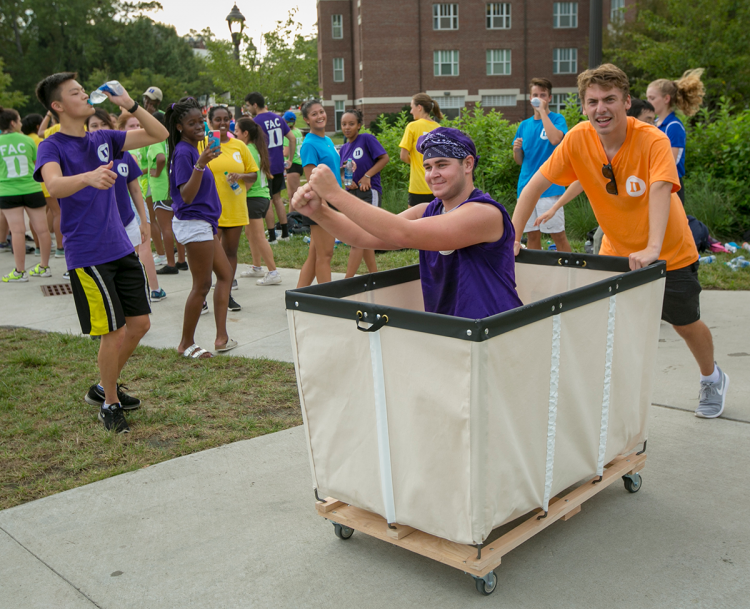 FACs putting in work during Move-In Day pic.twitter.com/62SmGk1q2F

— Duke University (@DukeU) August 20, 2019
It was an exciting day as well for the first-year members of the men's basketball team.
Rooks are settled in. Rolled up with about 100 shoe boxes combined so it took a little longer. #MoveInDay #Duke2023 pic.twitter.com/ERImsuCBvp

— Duke Basketball (@DukeMBB) August 20, 2019
Bit of a whirlwind but couldn't be happier to have #Duke2023 on campus pic.twitter.com/28vfBh7tkn

— Duke University (@DukeU) August 20, 2019
The hardest workers of the day were the FACs, faculty and staff members who worked through humidity and temperatures reaching the low 90s. At rare moments of rest, the teams took a break to send welcome messages to the new students.
Some of the hardest work came inside the residence halls as all the boxes were emptied, roommates met, beds were lofted and shelf towers and shoe racks were put together. Several students said they were overwhelmed just wondering where to start. Looking at eight pages of instructions for her shoe rack, one student just said, "I'm waiting for my mother!"
All work was done with care, because some of these items were among the most sentimental of possessions. One student brought his old penguin pillow, given to him when he was a child because penguins were his favorite animal. (Photos by Leslie Baker)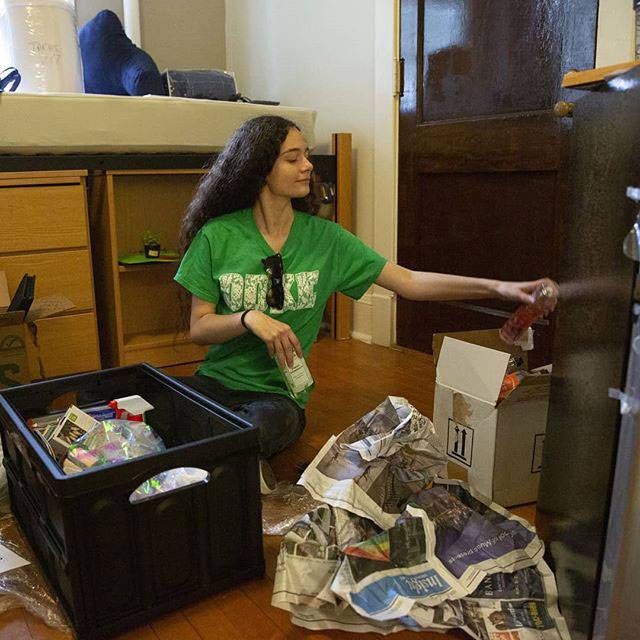 Orientation Week continues Wednesday with the convocations for undergraduates in the morning and for new graduate and professional students in the afternoon. Classes for undergraduates begin on Monday, Aug. 26.