Ready for Their Closeups: Class Photos From Around the University
Who are these new students? For the undergraduate class of 2023, they come from 60 different countries, 48 different states and 883 different cities and towns. More than one-third of them are the only members from their hometowns in the class. A plurality comes from our own state.
That's a range of backgrounds that underscores the breadth of Duke University's reach in North Carolina, in the United States and around the world.
At the graduate and professional level, that same diversity holds. For example, the Graduate School has admitted 479 new Ph.D. and 555 new master's students. They come from 52 countries, and 57 percent of the students are international. Of the new U.S. students, 19.4 percent are from underrepresented racial/ethnic backgrounds.
Regardless of school, all came together for the first time during the past two weeks. Many of the schools took a moment to capture that with a class photo. We've collected several of them below:
Above: Nicholas School's masters' degree students. Below, the daytime MBA program students at the Fuqua School get colorful with Team Fuqua jerseys.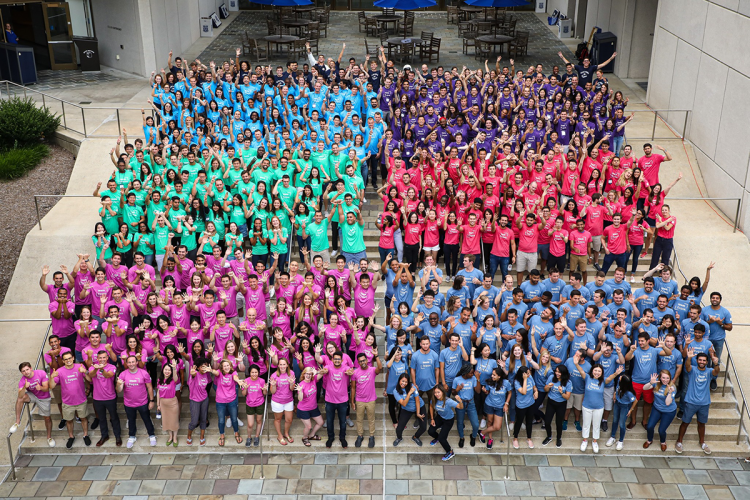 Below, new law students participating in the Lawyer Education and Development Program during orientation.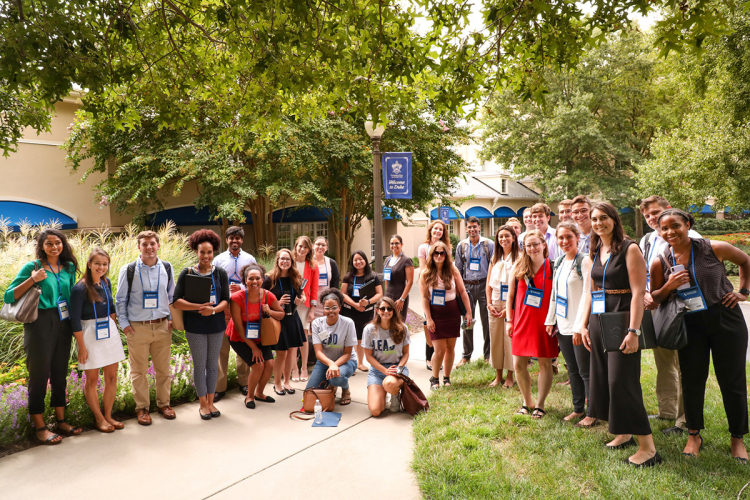 And let's hear it from the health side. Below, white coats from the School of Medicine. Middle: New students in the physician's assistant program. Bottom: the new class of students at Duke-NUS Medical School.

And lastly, here's the Class of 2023 from Duke Kunshan University.