Professors, Alumna Honored by American Chemical Society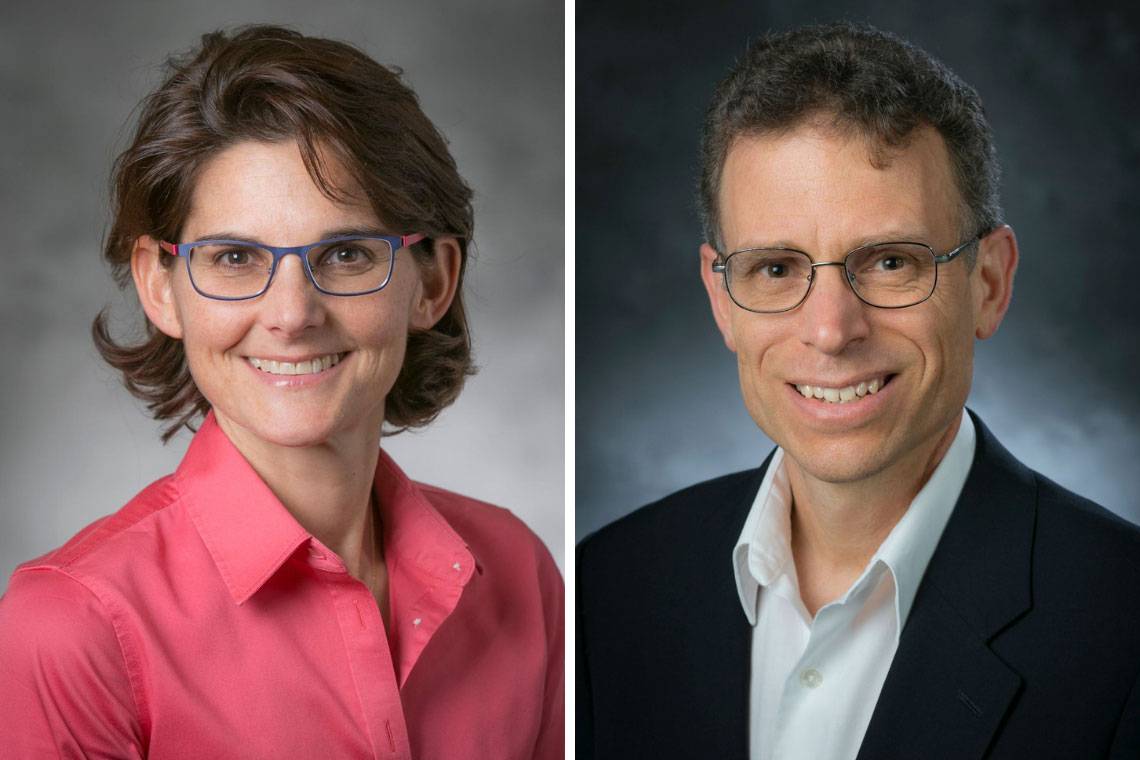 Two chemists from the Trinity College of Arts & Sciences and the Pratt School of Engineering have been nationally recognized for their work in mentoring and materials science by the American Chemical Society.
Kathy Franz, chair and professor in the Department of Chemistry, received this year's ACS Award for Encouraging Women into Careers in the Chemical Sciences. She was nominated by two former graduate students – Louise Charkoudian ('08) and Kathryn Haas ('10).
"Kathy's faith in me gave me the ambition to pursue my biggest dreams, and her unrelenting support made me unafraid of failure," Charkoudian wrote in her nomination letter. "She provided me with a rigorous and enjoyable PhD training experience and continues to foster my growth as a teacher-scholar to this day."
Franz has mentored six postdoctoral associates and more than 20 graduate students, as well as dozens of undergraduates and high school students. Current research in the Franz Lab centers on elucidating the structural and functional consequences of metal ion coordination in biological systems and developing therapeutic strategies that use manipulation of metal homeostasis as a mechanism of action.
David Mitzi, Simon Family Professor in Mechanical Engineering and Materials Science and professor of Chemistry, received the ACS Award in the Chemistry of Materials. The award recognizes outstanding contributions to the chemistry of materials that have an actual or potential technological importance.
The focus of Mitzi's work is on designing low-cost, high-performance materials for the energy market. His "pioneering contributions to the discovery, fundamental chemistry, processing and application of halide perovskite semiconductors," which are used in next-generation solar cells as well as light-emitting devices, photodetectors and spintronics, were cited in his nomination for the award.
"These are highly distinguished recognitions, and representative of the international stature and leadership in their respective disciplines that both of these wonderful colleagues show every day," said William T. Miller Professor of Chemistry Stephen Craig, who serves on the departmental awards nomination committee. "It's a joy to see their excellence recognized in this very visible way."
Additionally, Duke Chemistry alumna Kerry Karukstis ('77, '81) won the ACS Award for Research at an Undergraduate Institution.
All three awards will be presented 259th American Chemical Society Spring meeting in Philadelphia.