Duke Continuing Studies Celebrates 50 Years
Office provides community members around the globe a chance to harness the brainpower at Duke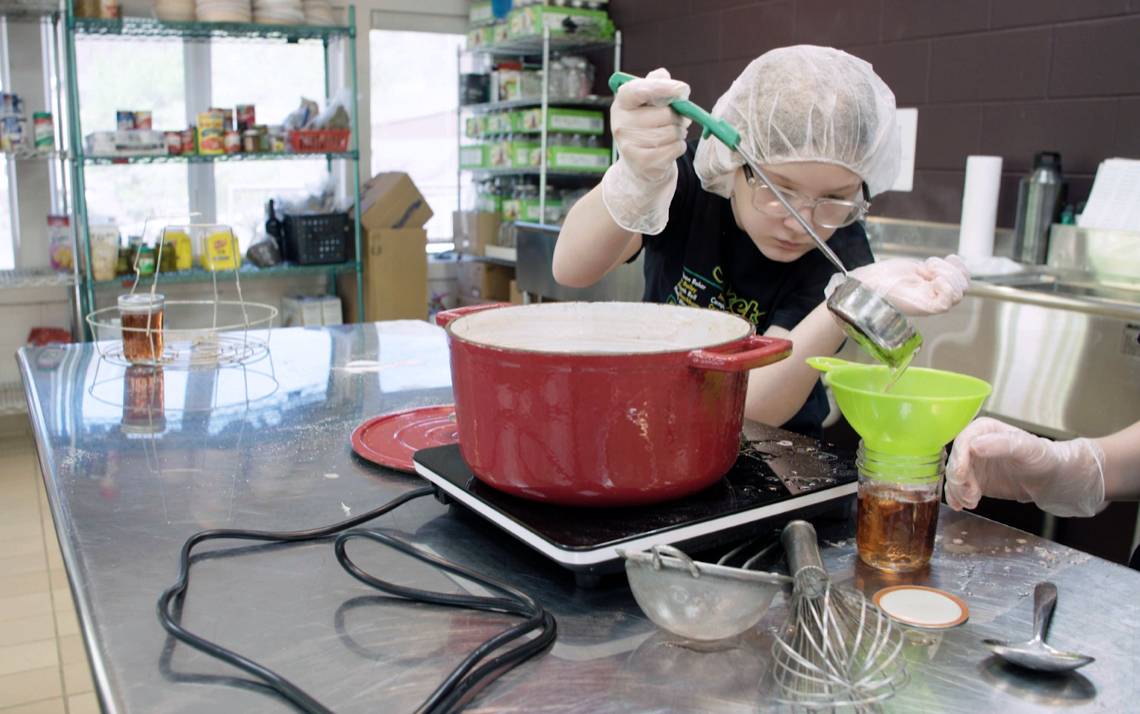 Since 1902, the Hindman Settlement School has been improving the lives of residents of rural eastern Kentucky. Brent Hutchinson has been the organization's executive director for seven years, balancing the funding needs of the non-profit that has 21 full-time employees and serves around 6,000 people.
A few years ago, when Hutchinson realized it was time for the organization to evolve, he turned to Duke.
Hutchinson took an Executive Certificate in Nonprofit Leadership program offered by Duke Continuing Studies which helped him mesh the educational services his nonprofit offered with actions the community could take.
Where once the Hindman Settlement School helped families start healthy gardens, now it helps homegrown produce reach farmers' markets or a community canning operation.
"We were able to reframe our work through a social entrepreneurship lens," Hutchinson said.
The Nonprofit Management Program is one of several unique educational opportunities Duke Continuing Studies offers. Celebrating its 50th year, Duke Continuing Studies was founded by the Woman's College Alumnae Association to help nontraditional female students complete undergraduate degrees.
The office now provides courses aimed at retirees, youth summer camps and conferences for working professionals. With the help of distance learning, the Duke Continuing Studies touches around 10,000 curious minds around the globe each year.
"Continuing Studies is where everyone can benefit from the collective brain power of Duke," said Paula Gilbert, director of Duke Continuing Studies & Summer Session.
See how the programs of Duke Continuing Studies expand the reach of Duke's educational resources.
Never Stop Learning
Three years ago, retired attorney Marion Jervay read an article about the nationwide network of Osher Lifelong Learning Institutes (OLLI), which provide non-credit courses for people over 50. Jervay was curious and signed up for courses with the OLLI at Duke, which serves around 2,600 members.
Now with 25 OLLI courses under her belt – on subjects such as art, history and architecture – she's hooked on both the intellectual and social benefits of the program.
"You meet people who have similar interests and, by definition, it expands your knowledge of those interests and exposes you to people you might develop a friendship with," Jervay said.
Taught by experts from the community, OLLI classes cover a wide variety of subjects such as improv comedy, cooking, religion or caring for loved ones. There's a $45 annual membership fee to take OLLI courses. The prices for each course range from $20 to $100.
"I think the Osher Lifelong Learning Institute is a perfect example of Duke's contributions to the Duke-Durham partnership," said Chris McLeod, program director of OLLI at Duke.
Helping Noble Causes
For the last 25 years, Duke has been a prime destination for leaders of nonprofit organizations wanting to better manage, fund and build the organizations that work toward the greater good.
Offered both online and in classroom settings, courses in the Nonprofit Management Program range from months-long certificate programs to comprehensive weeklong, in-person workshops, such as the one Durham businessman Thomas Stith recently took.
Stith has served on boards of a range of nonprofit organizations such as the statewide Golden LEAF Foundation to the Durham-focused DWS Development Institute, but he joined Duke's program to learn more about the challenges and opportunities these entities face.
"It was more than I had expected," Stith said. "With the course content, the caliber of the instructors, the fellow participants – you had folks from all over the country – you have opportunities to share ideas and innovative strategies."
The program has spawned spinoff versions, run by Duke, across North Carolina and in Colorado and Virginia.
"It's rewarding because people from all walks of life want to learn about this," said Nancy Love, director of the Nonprofit Management Program.
Pushing Careers Forward
Dee Holland became administrative manager of Duke Continuing Studies' Professional Certificate Programs, which provides courses and conferences for working professionals, after leaving behind a position in the telecommunications industry. By altering the path of her career, she has a unique appreciation of helping others do the same.
"We offer classes that either enhance people's existing skills or give them skills to move into a different industry depending," Holland said.
Duke Continuing Studies offers around 40 professional enrichment courses, many resulting in industry-recognized certificates. Offered in night, weekend and online formats and taught by industry pros, the courses cover subjects such as big data, digital media and business ethics and can help participants become paralegals or human resources managers.
"We receive emails from people who took our courses saying 'Look, I just got a new job, thank you so much,'" Holland said. "That makes it all worthwhile."
Inspiring Young Minds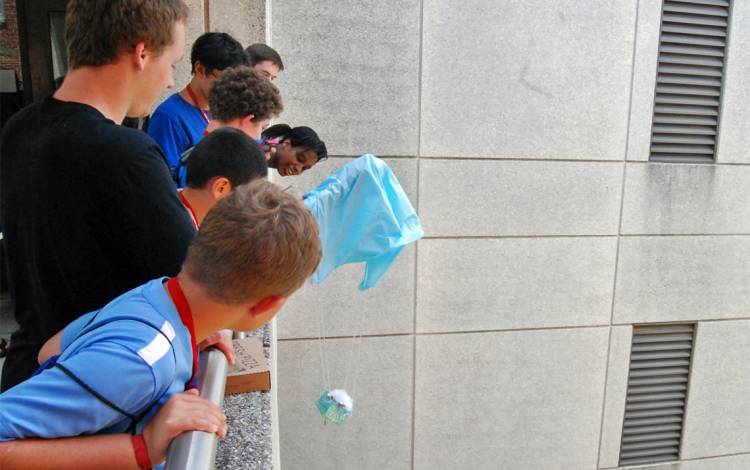 After a long career as an educator at Carolina Friends School, Thomas Patterson became the director for Duke Continuing Studies Youth Programs 14 years ago. Overseeing 14 academically-oriented summer camps for around 500 middle and high school students, the job plays to Patterson's strength.
"As a former educator, it's always been my interest to find things that pique the imagination of kids," Patterson said.
The residential and day camps, cover a wide range of subjects, from writing and engineering to drones and game design. The goal is to find what young people are passionate about and use the academic resources of Duke help them dig deeper.
"We want them to be intrigued and curious and to have many opportunities to grow and develop their talents and interests," Patterson said.
Getting the College Experience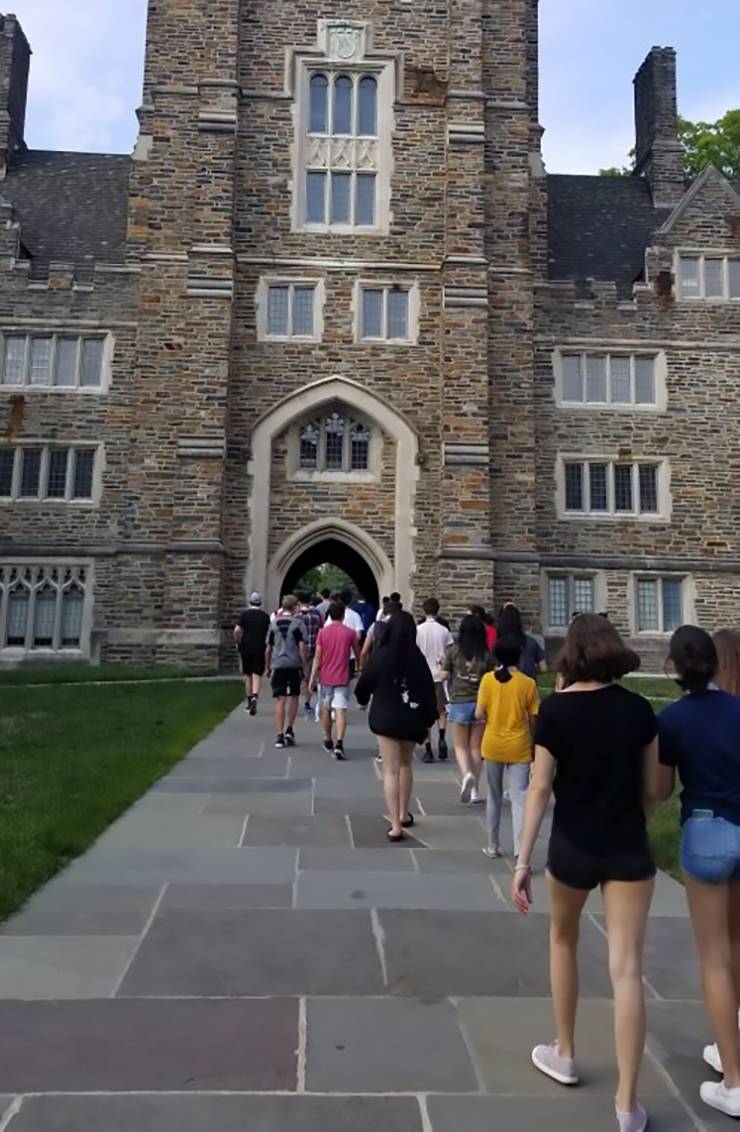 Each summer, around 800 high school students work alongside Duke students in summer session courses, learning from Duke faculty, potentially earning college credit and getting a taste of college life.
Students in the four-week for-credit Summer College for High School Students and the non-credit three-week Summer Academy for High School Students and one-week Accelerated STEM Academy, see life through the eyes of Duke students by completing college-level coursework in Duke labs and classrooms. They also take part in enrichment activities on campus and around Durham.
"The importance lies in going beyond simply an undergraduate admission tour but really having the opportunity to experience Duke, both the culture and the classroom," said Director of International Student Recruitment for Summer Session Nicki Charles.
Have a story idea or news to share? Share it with Working@Duke.