No Fear Networking
Ideas for non-naturals on how to build connections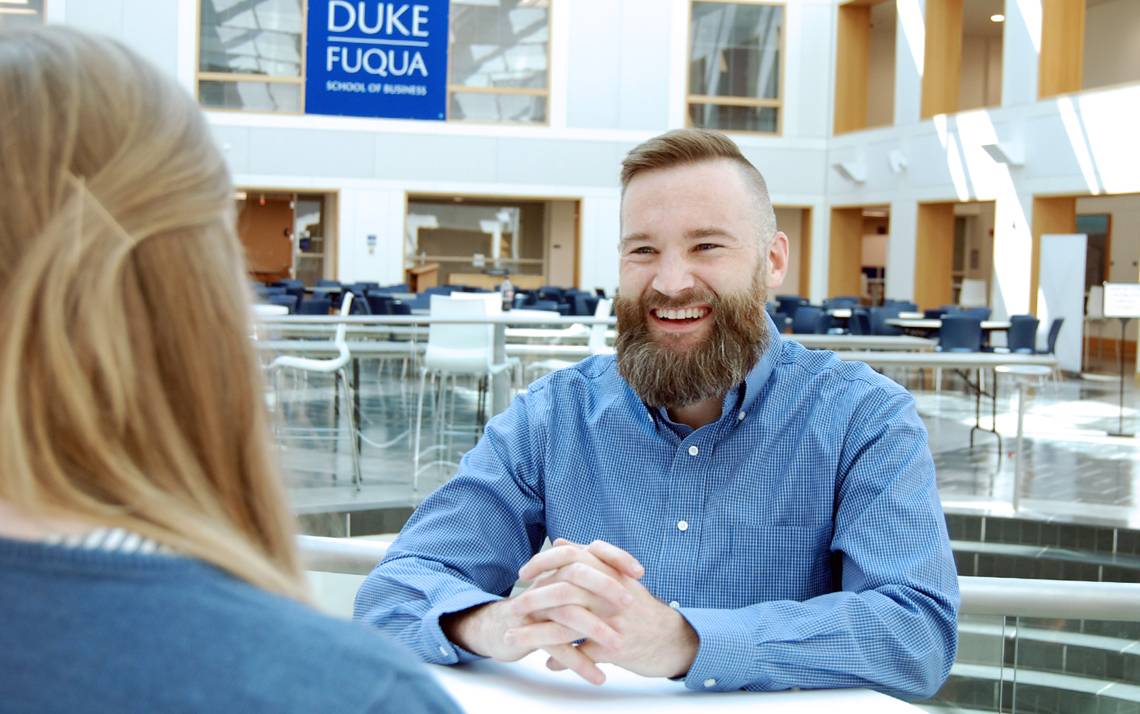 In his role at Duke's Fuqua School of Business, Steve Dalton often counsels students on how to create allies and advocates in the professional world.
Most people would call this networking. And to many, the thought of networking – trying to create relationships with strangers – is mortifying.
"It's never come naturally to me," said Dalton, program director for Daytime Career Services at Fuqua.
Networking is an important skill, and it's one that Dalton – who described himself as awkward growing up – didn't master until adulthood. But what he discovered along the way is that effective networking doesn't rely on easy charm or an outgoing nature.
Instead, all you need is a little initiative and a lot of curiosity.
In lieu of elevator pitches and snappy business cards, the most meaningful way to build professional relationships to move your career forward, expand collaborators or spur creativity, is through one-on-one conversations, Dalton said.
Pick someone whose work you admire, or who occupies the type of role you aspire to, and ask to chat with them in person about how they approach their work. If they agree, arrive with a few questions about their career path and how they approach their work, and be ready to listen.
"Most networking happens at the individual level," Dalton said. "Reach out to someone and ask them why they're good at their job. You give them the gift of your attention while they're giving you the gift of their time."
For self-described "awkward" people, or those uncomfortable in busy social settings, more intimate conversations are less intimidating and more fruitful.
Melissa Bostrom, the assistant dean for Graduate Student Professional Development at the Duke Graduate School, also recommends the one-on-one approach. She said people who aren't naturals at selling themselves thrive in more personal situations, where genuine interest in someone's story carries more weight than slick self-promotion.
"Introverts can be the best people to build those one-on-one relationships because they are such good listeners," Bostrom said. "And that's something people really value."
Jess Johnson, administrative director for Medical, Surgical and Critical Care Services at Duke University Hospital, agrees. She works closely with 13 units in her department and many administrators across the hospital by building a strong network of collaborators largely through one-on-one chats.
She said, "Networking is really just about putting forth the effort to get to know people in an authentic way and not in a way where people feel like you're only talking to them because you need something."
Improve your career-building skills. Visit hr.duke.edu/training