Franklin Young Scholars Explore the Hidden History of Muslim Life in the Triangle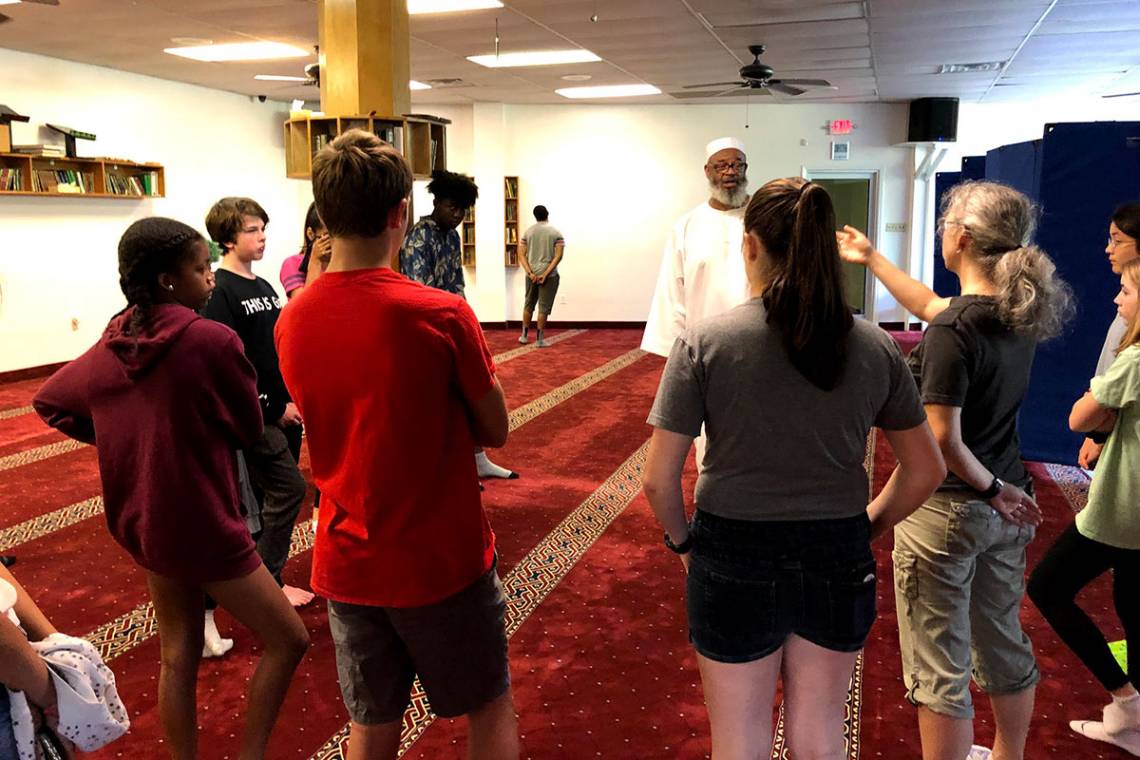 From new mosques to stores specializing in halal -- food approved for Muslims -- there are signs all around the Triangle that the Islamic community here is growing. 
What is less known is just how deep and old those roots are in North Carolina, dating back centuries to the arrival of slaves from Africa.
There's the story of Muslim writer Omar ibn Said, an escaped slave who was imprisoned in Fayetteville when he attempted to pray in a white Christian church there. In his cell, Said would write verses from the Qur'an onto the walls and later published an autobiography.
This summer, middle and high-schoolers in the John Hope Franklin Young Scholars program started uncovering this history as part of a year-long project to document the Bull City's own rich Muslim history and community.
"I was triggered by a conversation with a faculty member, who enlightened me that up to 20 percent of enslaved people who came here were Muslim," said David Stein, Duke senior educational and program coordinator who oversees the Franklin Scholars project. "I started asking why don't we know more about this hidden history."
Through "Exploring Hidden Muslim History in NC and the South," the Franklin Scholars traced the presence of Southern Muslims by meeting with local community leaders and studying Islamic art and rituals.
The project started with a week of activities in June, including a tour of Durham's local mosques and Islamic centers. Former Durham city planner and author of "The Athaan in the Bull City," Nazeem Abdul Hakeem served as tour guide.  Hakeem's book discusses the growth of Durham's Muslim community and the city's Muslim sites.
Nestled in Durham's Parkwood neighborhood, the Jamaat Ibad Ar-Rahman Mosque provided an in-depth look into Islamic spaces. The tour introduced the students to many common Islamic practices such as the removal of shoes upon entering prayer halls.
Halls are filled with carpeted rows aligned to face Islam's holy city of Mecca, Saudi Arabia. Inside, the Franklin Scholars heard from Hakeem about the ritual practices accompanying services.
Hakeem introduced the students to Islam's five basic rules known as the Five Pillars of Islam. One pillar includes "Salat," a ritual Muslim prayer performed five times a day. Inside the hall, visitors can find wall-mounted digital clocks displaying the appropriate times for prayer. 
The students displayed curiosity and excitement, which continued when they next visited downtown Durham's only Middle Eastern grocery, the Al-Taiba Halal Market. 
The market was one of the city's first to cater to local Muslims who buy specially prepared meats and native foods. 
Many students, all of whom were making their first trip to the market, wandered the store marveling at intricate tea sets, rare spices and tropical flavored sodas. Many dove into a tray filled with sweet delicacies such as flaky Baklava.
During the week, the group also observed a Muslim prayer service in Raleigh.
This enriching hands-on approach to social studies is a hallmark of the Franklin Scholars program.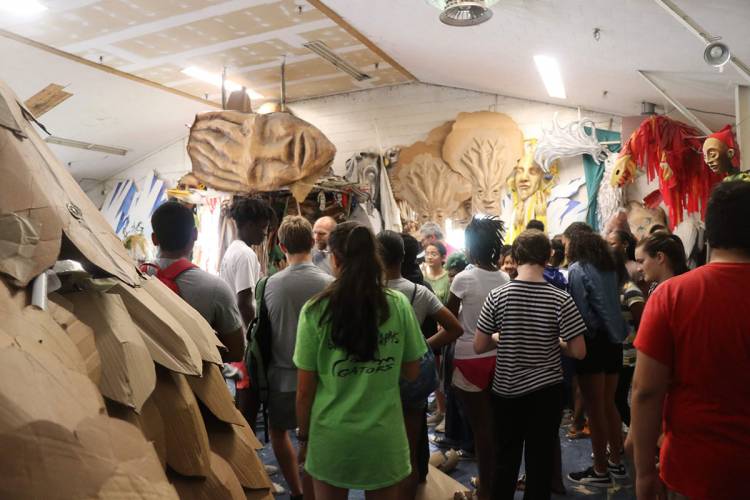 Created 10 years ago, the program was a response to the de-emphasis of history in Durham elementary schools because social studies was not a tested subject. A licensed social studies teacher, Stein had successfully ran BOOST, a Duke-led research program for underrepresented minorities with hopes for a career in medicine and science.
Stein saw Duke's John Hope Franklin Institute as inspiration while blending humanities and history.  The free Franklin Scholars program originally catered to middle-schoolers, later adding ninth-graders. Its participants are a diverse group of students pulled from numerous academically gifted classrooms.
The program was also inspired by its namesake, the Duke historian whose career bridged both scholarship and activism. "We were inspired by John Hope Franklin and hope to encourage students to follow in his footsteps bringing hidden histories to light," Stein said.
This year, Stein enlisted the help of Kaitlin Montgomery, a middle school social studies teacher from the Al-Imam School in Raleigh.
The program gets students outside the classroom in an environment that encourages them to voice their ideas while acquiring new ones.
"I think it's incredibly important that kids of all religions, ethnicities and races get a chance to interact with one another," said Montgomery.  "It's so cool to see students interact, ask amazing questions and be very culturally competent."
In previous years, the Franklin Scholars projects included a documentary on the little-known Civil Rights struggle during the Civil War (see below), creating distance education program on the history of medicine, and writing a Young Adult book about John Hope Franklin.
This year's summer program ran from June 17-21, but the students will continue the work throughout the school year.  Their summer visit to Paperhand Puppet Intervention was a prelude to a later look at the tradition of Islamic puppetry and the creation of a puppet show on Hidden Muslim History to be performed at Duke next spring.
Deja Finch is a NC Central University student who is working this summer as a writing intern for University Communications.