A Summer of Music in Duke Gardens Begins Wednesday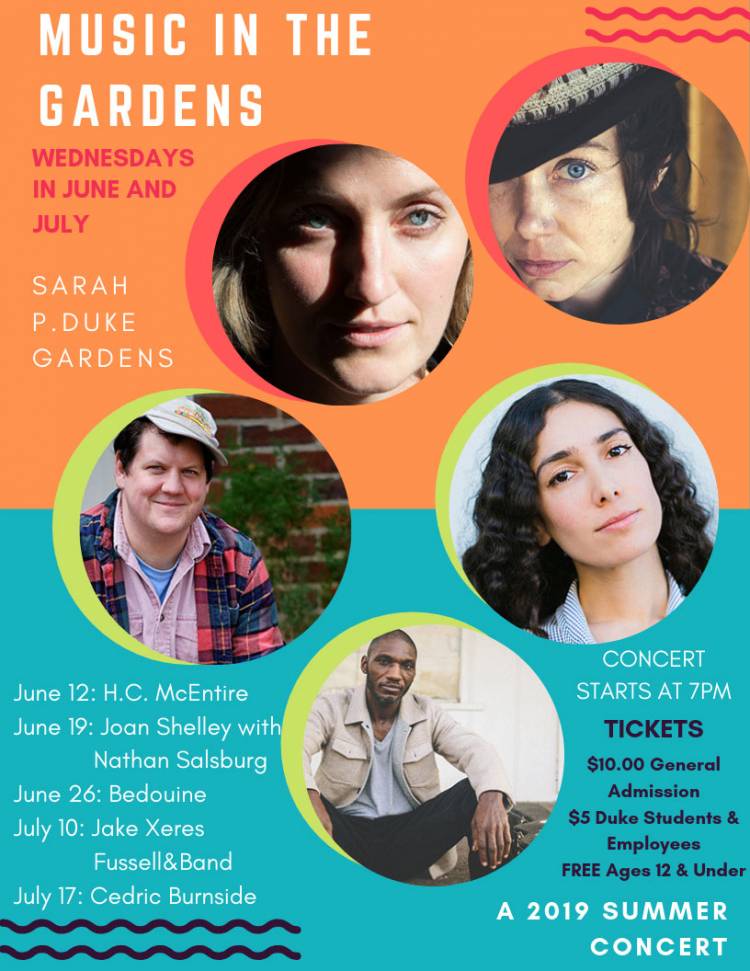 The combination of great music and a great environment makes Duke's Music in the Gardens one of the most popular entertainment destinations in the summer.
Five performances, beginning Wednesday with HC McEntyre, brings noted traditional and popular music performers to the gardens.
For more information about the performers and tickets, go to the Music in the Gardens website.
Graphic by Maya O'Neal. She is a student at NC Central University and is a summer intern at Duke University Communications this summer.