Registration Open for Professional Development Courses
Learning & Organization Development has 89 offerings through December
When Adia Ross became the head of the hospital medicine program at Duke Raleigh Hospital in 2017, she wanted to sharpen her managerial skills with courses through Learning & Organizational Development (L&OD).
She said the courses helped her learn how to manage an expanded list of responsibilities and build effective lines of communication with colleagues.
"I felt more confident because I got the chance to sit around with other people, see the similarities in the issues that we have and realize that there are techniques we can use to do this," Ross said. "It's made me a better manager for sure. I feel more prepared."
Whether you're looking to improve technical abilities, develop leadership skills or be more efficient, you can find resources through L&OD. Part of Duke Human Resources, L&OD offers 89 total offerings on management training and technical development through December 2019.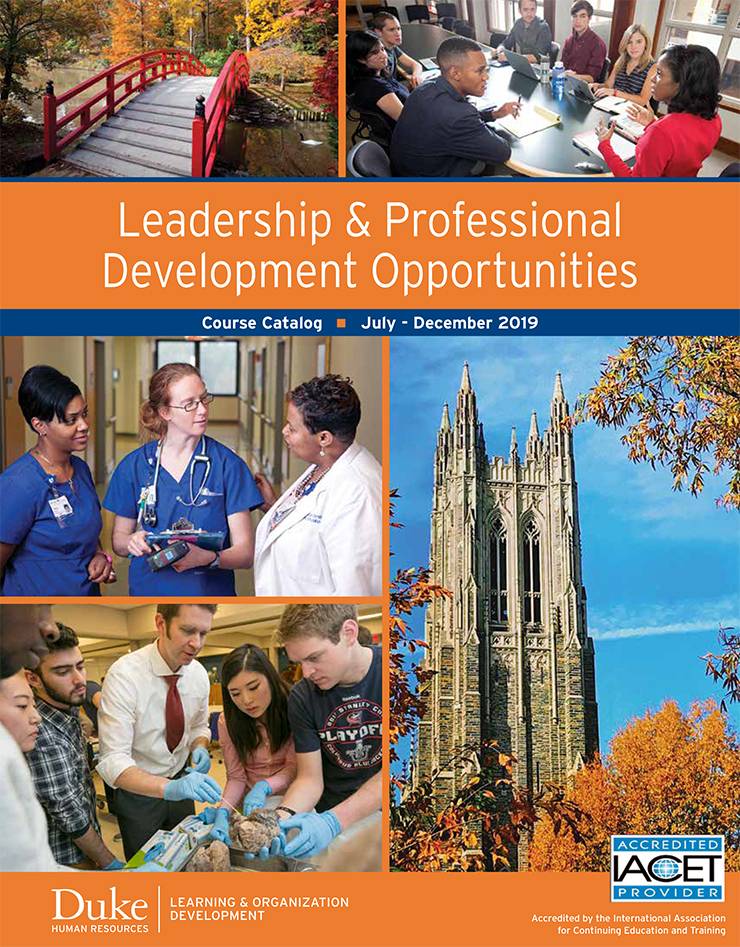 "We have learning at all levels for employees throughout the enterprise," said Keisha Williams, assistant vice president for Learning & Organization Development. "Whether you are seeking to attend a professional development opportunity, seek more exposure in our leadership or management cohorts, or obtain a certificate of excellence in one of several workplace skillsets, we can help you on your journey of development,"
Ross was so impressed with her experience with L&OD's professional development courses, she arranged to bring L&OD instructors to Duke Raleigh Hospital to teach the popular Crucial Conversations course, which offers strategies for turning potentially combustible discussions into productive ones.
"From what I heard from the participants, they thought it was really helpful," Ross said. "They could see how it's immediately applicable to their personal and professional lives."
Have a story idea or news to share? Share it with Working@Duke.