Finding Solutions to the World Refugee Crisis
On World Refugee Day, we note how Duke students and faculty are involved in refugee issues from education to access to health care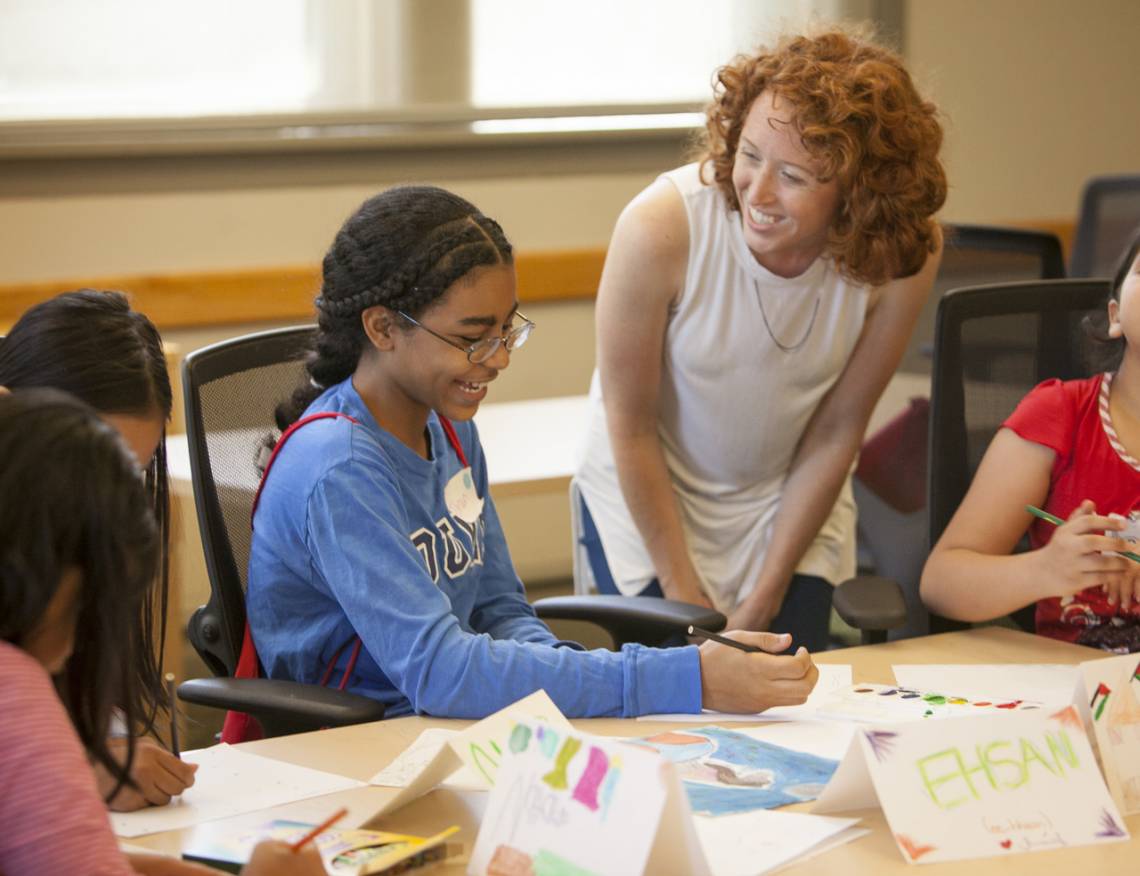 Thursday marks World Refugee Day, but Duke students and faculty have been busy all year addressing the many issues and challenges that have arisen during the world's greatest refugee crisis since World War II.
The efforts range from global to local, including summer programs helping refugees in the Middle East and those who have settled in Europe to classes that meet regularly with local refugees to help their resettlement efforts in Durham. 
In addition, faculty are using their expertise to set policy that might alleviate the crisis while navigating the sensitive political issues that dominate the international and national discussions.
Below are four recent stories involving Duke faculty and students taking action on refugee issues.
Creating Learning Opportunities for Refugees
If you talk to refugees, one of the most common concerns they have is getting their children an education. It's the concern for their future that drives them. A new Coursera technology project involving Duke students is helping one group of refugees in Berlin. During last summer's Duke Middle East in Europe program, nine Duke students spent their mornings in classrooms learning about migration, geopolitics and identity. In the afternoons, the group traveled by train across Berlin to help develop digital classes for fellow students with one notable difference – the online learners are refugees.
Access to Health Care
For refugees resettled in Durham, gaining access to basic public services can be a challenge, both for the family and for the aid agencies. This past year, a Bass Connections team took on that challenge and sought ways to reduce refugees' obstacles to health care. Their goal was to reduce health disparities in the county.  In doing so, they also assisted health care institutions such as Lincoln Community Health Center improve their collaboration with the refugees and refugee resettlement agencies.
Getting Acclimated in Durham
A related class that sat at the intersection of global health and language addressed other issues for local refugees: How to navigate a culture where your native language is rarely spoken. The Duke students' solution was to make videos that guided the new residents through common daily problems from talking with school teachers to filing a health insurance claim. Through a partnership with Church World Service (CWS), a local resettlement agency, students in Romance Studies professor Deborah Reisinger's class were paired with French-speaking refugee families to identify ways to help new residents manage the challenges of resettlement.
The Long Journey
Central Americans come to the United States because they need less violence, more job opportunities and a safe place to stay, says Sarah Bermeo, assistant professor at the Sanford School of Public Policy. In a Washington Post article this week, Bermeo said the Trump administration is failing refugees on all counts and that his threat to end foreign aid to the host countries will only make matters worse. Until the refugees find what the safety and security they seek back home, they're going to attempt the long journey to America, she says.