Dive into Summer with these Books
Duke staff and faculty share what's on their 2019 summer reading list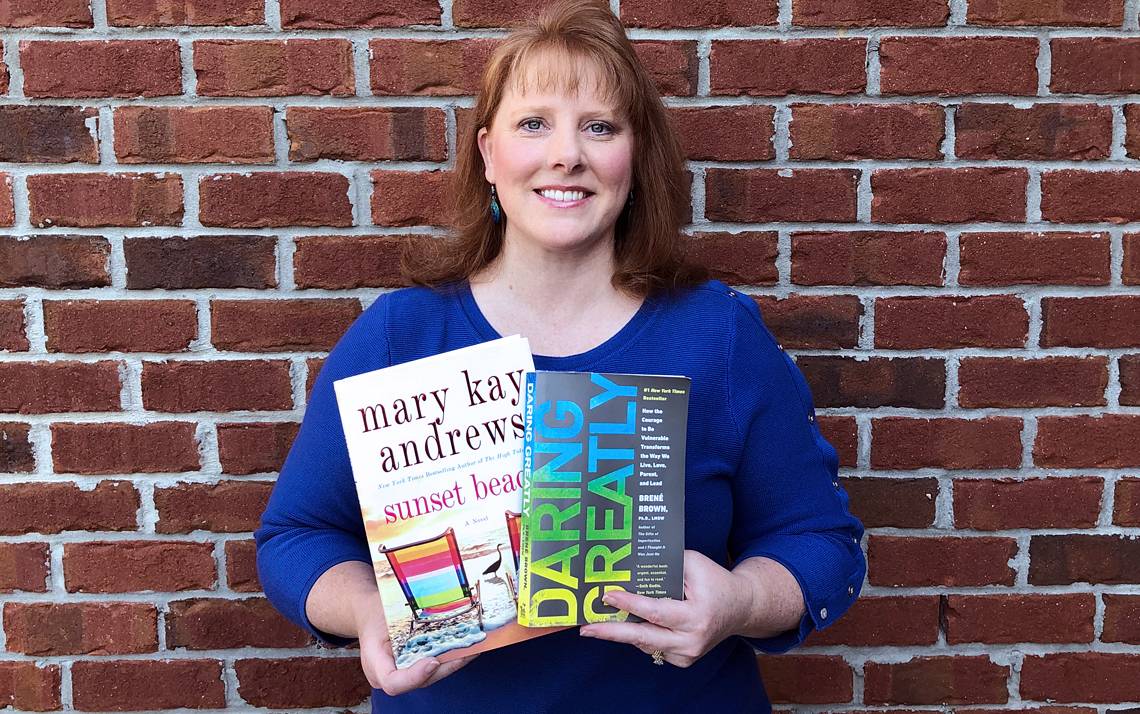 For Tecca Wright, summer means having a book in hand as she nestles her feet in the sand with ocean waves crashing nearby.
She visits Emerald Isle, N.C. with her family and always brings a book by Mary Kay Andrews, who specializes in southern fiction and features beach towns similar to Emerald Isle. In July, Wright will bring Andrews' latest novel, "Sunset Beach," for her family's beach trip to Emerald Isle.
"Her books have this carefree spirit you feel at the beach," said Wright, a project planner for the Department of Neurosurgery. "You feel this inner peace when you sit on the beach. You forget about the outside world and just focus on the book in front of you."
With Duke University Libraries and Duke University Press at your backdoor, there are plenty of resources to borrow books for your summer reads. You can download a book from Overdrive, discover "A Guide to Duke Authors" and check out the "Low Maintenance Book Club."
Working@Duke also asked Duke staff and faculty to share what they're reading this summer:
Blen Biru
Associate in Research, Duke Global Health Institute's Evidence Lab
Summer Read: "Leading with the Heart: Coach K's Successful Strategies for Basketball, Business, and Life"

Blen Biru didn't know much about college basketball before coming to Duke in 2016 for her Master of Science in Global Health.
But Blen only needed to attend one game inside Cameron Indoor Stadium to become a Blue Devil fan.
"I'm a huge Duke supporter now, and I think Coach K is the greatest," she said. "When he talks about basketball, he doesn't just make it about the sport but about leadership and teamwork."
The first book on Blen's summer reading list is "Leading with the Heart: Coach K's Successful Strategies for Basketball, Business, and Life," by Donald T. Phillips and Krzyzewski. The book reveals Krzyzewski's advice on how to earn and practice leadership, trust and communication.
"Reading is a nice way for me to relax," Biru said. "I can just forget about everything going on around me and focus on interesting stories."
Ben Miller
Communication Strategist, Duke Clinical & Translational Science Institute
Summer Read: "The Terra-Cotta Dog" and "Middlemarch"

Ben Miller needed books for the Hawaiian vacation with his wife in June. He knew just the person for recommendations.
Miller and his former roommate from graduate school have a weekly phone call that is largely taken up by conversations about what they're reading. Miller's friend recommended "Middlemarch," a novel published in the 1870s that chronicles the residents of the fictional town of Midlands, England.
"Reading has always been a powerful connection for us," Miller said. "I earned my Master of Fine Arts in fiction writing, and my roommate was a Ph.D. student in Victorian literature."
Miller reads year-round and gravitates toward historical fiction and detective novels. He'll also bring "The Terracotta Dog" with him to Maui. The book is one of 26 in the Inspector Salvo Montalbano series, which follows a Sicilian detective solving crimes in an Italian town.
"The series is light, but compelling and sometimes deals with serious issues of history and politics," Miller said. "I think the process of an intelligent detective unraveling a crime is really satisfying in the same way as solving any kind of puzzle."
Richard Jaffe
Associate Professor of Religious Studies, Trinity College of Arts & Sciences
Summer Read: "Country Girls," "K: A History of Baseball in Ten Pitches" and "Dinosaurs Rediscovered: The Scientific Revolution in Paleontology"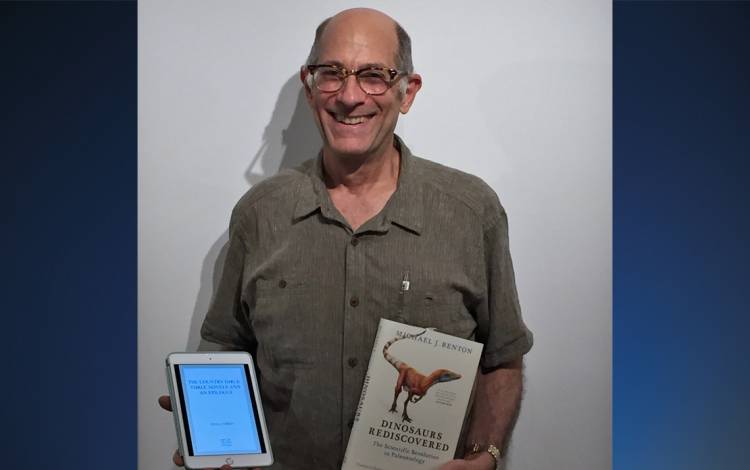 With a 16-hour travel day to Japan this July, Richard Jaffe is stocking up on books for the long flights.
Jaffe, author of "Seeking Sakyamuni: South Asia in the Formation of Modern Japanese Buddhism" and editor of the "Selected Works of D. T. Suzuki," is taking some time this summer to relax with a few non-research related books. He plans to read "Country Girls," "K: A History of Baseball in Ten Pitches," "Dinosaurs Rediscovered: The Scientific Revolution in Paleontology" and "The Mueller Report."
"I feel like I reverted back to boyhood with some of my summer selections," Jaffe said.
"Country Girls," by Edna O'Brien, chronicles two young women moving from rural Ireland to the city of Dublin in the early 1960s. "K" highlights 10 different style of pitching, from the fastball to the knuckleball to the spitball. "Dinosaurs Rediscovered" explores how paleontologists in the last several decades have revolutionized our understanding of the dinosaurs.
Jaffe loves to read while traveling on airplanes, on his back porch and in cafes.
"I find reading to be very relaxing," he said. "I particularly enjoy novels that provide a nuanced picture of our emotional lives and psychology."
Carol Jackson
Digital Communications Strategist, Sanford School of Public Policy
Summer Read: "All the President's Men"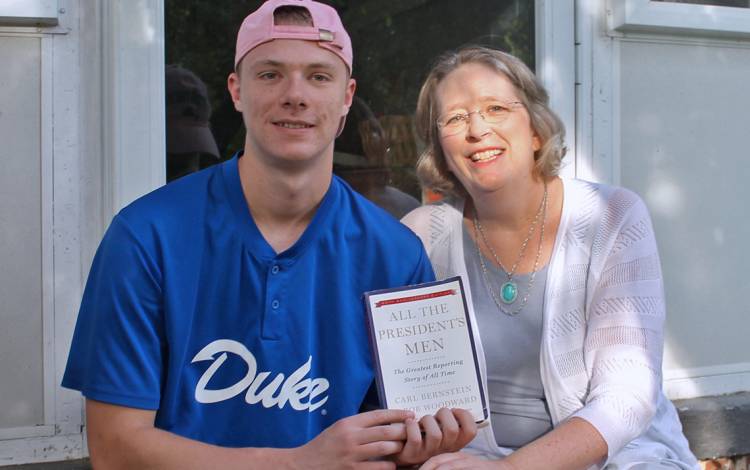 Carol Jackson and her 17-year-old son, Jackson Marcellus, share a love of politics.
When Marcellus couldn't stop talking about his latest read, "All the President's Men," Jackson added the book to her summer list.
"My son isn't a big reader so I thought I should give the book a shot," Jackson said. "It's not something I normally would have picked out for myself, but I want to support his selection."
"All the President's Men" is a 1974 non-fiction book by former Washington Post journalists Carl Bernstein and Bob Woodward about their investigation into Watergate.
Jackson, who typically reads fiction, will have "All The President's Men" with her for a trip to Maine in August.
"I wasn't allowed to watch TV when I was a kid. We spent a lot of our time reading and talking about what we were reading," Jackson said. "I want to create memories talking about books with my son."
See our full crowdsourced summer reading list below and leave a recommendation of your own.
Have a story idea or news to share? Share it with Working@Duke.