PUBLISHED
Eight Things #Duke2019 Should Do Before Commencement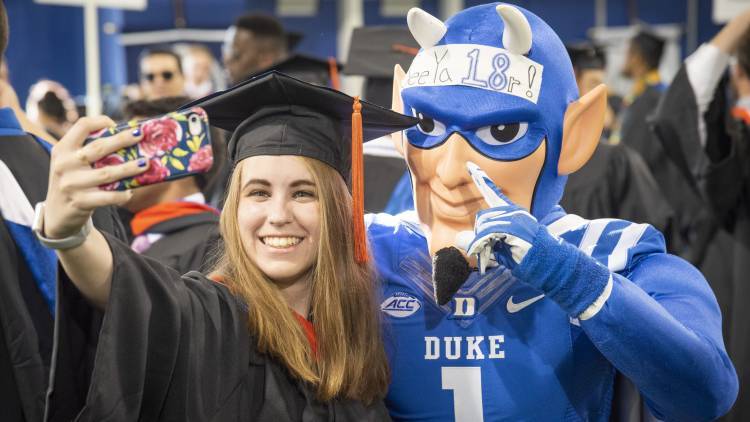 STEP INSIDE THE CHAPEL
First used for Commencement in 1932, the Duke Chapel has served as the centerpiece of campus for close to a century. The Chapel's neo-Gothic architecture is a popular backdrop for graduation photos, but don't forget to step inside to admire the vaulted ceiling, stained-glass windows and 5,000-pipe organ, too. The Chapel is also home to numerous graduation activities — some streamed live — including Baccalaureate services.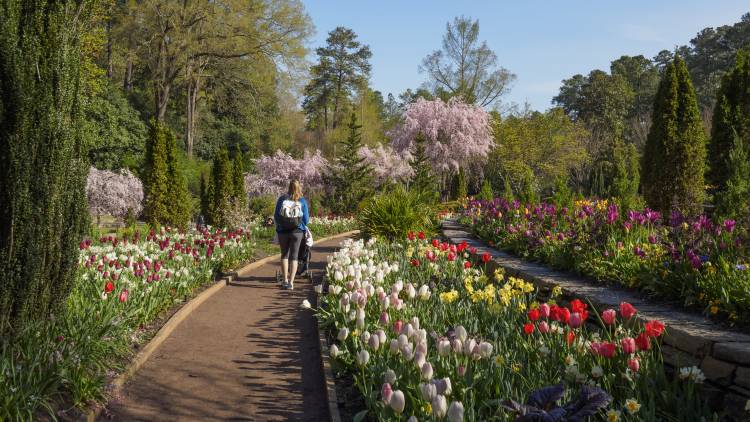 STROLL THROUGH THE GARDENS
Consisting of approximately 55 acres, the Sarah P. Duke Gardens provide ample opportunity to explore five miles of allées, walks and pathways. The gardens are divided into four areas: the Historic Core and Terraces; the H.L Blomquist Garden of Native Plants; the William Louis Culberson Asiatic Arboretum; and the Doris Duke Center Gardens. Current species in bloom include foxglove, magnolia and dogwood. If you have time, also indulge in Maple View ice cream at the Terrace Café.


CHECK OUT THE BASKETBALL MUSEUM & ATHLETICS HALL OF FAME
Located adjacent to Cameron Indoor Stadium, the Duke Basketball Museum is home to trophies and memorabilia from the Blue Devils' five national titles, over 200 ACC Tournament crowns and head coach Mike Krzyzewski's hall of fame career. And that's not all. The museum connects to the Duke Athletics Hall of Fame, which celebrates all 27 varsity teams and 16 national championships. Admission is free to both.


PERUSE ART AT THE NASHER
The Nasher Museum of Art has celebrated its first decade as a major center for the arts on Duke's campus. Current exhibits feature Latin American pop art and glass plate negatives from the turn of the century as well as an impressive slate of contemporary paintings, sculpture and installations. Admission is always free for Duke students, faculty and staff with DukeCard or Duke Medicine ID and free to Duke alumni with alumni card or app.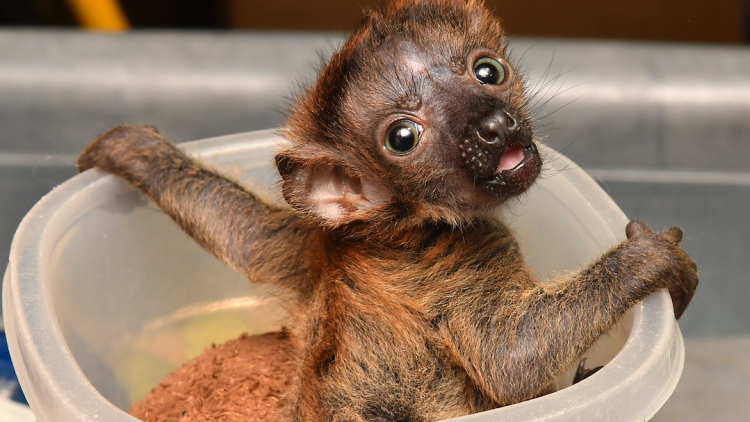 VISIT THE LEMURS
If you have not already done so, be sure to visit the world's largest population of lemurs outside of Madagascar. The Duke Lemur Center is home to some 240 endangered lemurs for noninvasive research and conservation. But please note, you can only see the lemurs on a tour, which highlights the 17 species who call Durham home.
EAT AT THAT RESTAURANT YOU'VE BEEN MEANING TO TRY
Over the past few years, Durham's been hailed the Tastiest Town in the South by Southern Living magazine as well as America's Foodiest Small Town by Bon Appétit, while many Bull City chefs and restaurateurs have been nominated for major awards. With so many appetizing options, we're certain there's at least one local establishment you haven't visited during your time at Duke. If you have trouble keeping track of the ample dining choices, Durham has a most convenient website to help you out.
WISH YOUR MOM A HAPPY MOTHER'S DAY
Amongst all the Commencement madness, it might be easy to forget this Sunday is also Mother's Day. Consider this a friendly reminder.
TAG YOUR PICS #DUKE2019
Photo opportunities abound this week, so be sure to share your favorite memories using #Duke2019.