Department Spotlight: Center for Advanced Hindsight
Behavioral scientists solve problems in health, finance and technology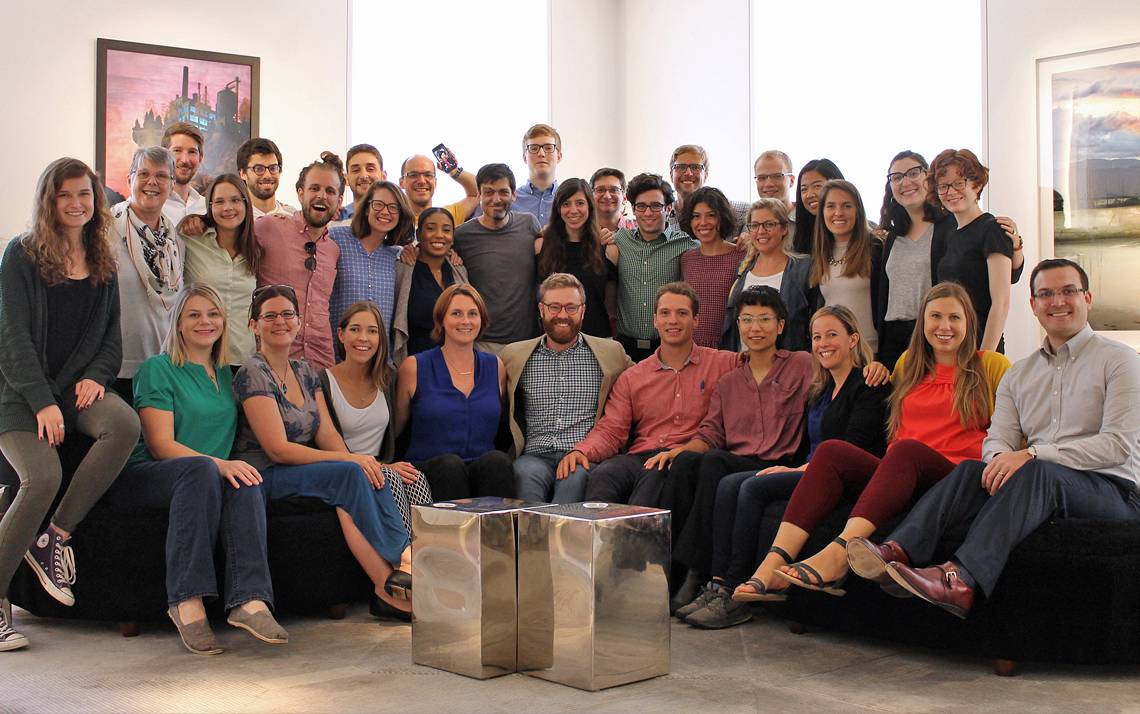 Department: Center for Advanced Hindsight 
Years at Duke: 11
Number of Employees: 41
The Center's History: Dan Ariely, the James B. Duke Professor of Psychology and Behavioral Economics at Duke, founded the Center for Advanced Hindsight in 1996. 
Ariely was attending the Society for Judgment and Decision Making conference at the time and noticed how many professional groups existed for behavioral scientists. He was envious of the many organizations and their broad purpose and wanted to create his own. 
Ariely named The Center for Advanced Hindsight after hindsight bias, a phenomenon where people find things to be more predictable after the event has occurred. The lab started at the Massachusetts Institute of Technology, where Ariely worked at the time, but moved to Duke when he came here in 2008.  
"The Center for Advanced Hindsight is a magical place," Ariely said. "I don't know of any other lab working at the intersection of research and the real world that has quite as much impact, or quite as much fun as we do."
What they're known for: The Center for Advanced Hindsight works with companies and organizations interested in making health and finance decisions. 
Researchers use behavioral science to examine and answer questions ranging from how to reduce overeating at restaurants to getting Americans to save their tax refund to figuring out how exposure to bribes impacts someone's moral behavior. 
How the Center makes a difference: One example is through the Center's Common Cents Lab, which works with organizations every year to increase the financial well-being of low-to-moderate-income people.
Mariel Beasley, principal of the Common Cents Lab, and her team select 10 to 15 companies, nonprofits and credit unions from a pool of applicants to work with every year. 
"We embed ourselves within the organization to look at a very specific financial behavior and how it can be improved," she said. "We want to improve financial lives and lift people out of poverty."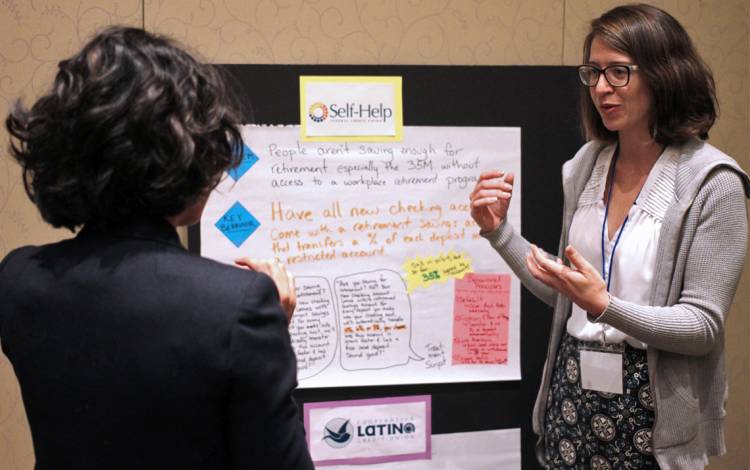 One of the lab's current clients is the Self-Help Credit Union in Asheville. Beasley is running experiments to increase the number of Self-Help clients opening and contributing to retirement savings accounts. She tested to see how clients respond when presented with a choice of how much of their monthly earnings they could deposit into a retirement account.  
"When we give people a little bit of choice, we see about 10 percent more clients contributing to retirement," Beasley said.  
Then there's Julia O'Brien, principal of better living and health for the Center for Advanced Hindsight. She leads a team researching the concept of self-licensing, when you complete an action toward a goal but then do something counterproductive to the goal.  
For example, she explained, if someone eats a healthy lunch, they feel like they have a free pass to have an unhealthy dinner. 
"There's an enormous challenge to manage or resist temptations over a large span of time," O'Brien said. "We're exploring the psychological mechanisms that make us think this way."
Significant Achievement:  Ting Jiang, principal of behavioral technology and architecture for the Center for Advanced Hindsight, spent the past three years working with M-TIBA, a health savings wallet on the mobile phone, to help people in Kenya build their financial savings. 
When M-TIBA approached the Center for help, the app had thousands of new users weekly, but savings rates were low. 
"We needed to figure out what motivates people to contribute to their savings," Jiang said. 
Jiang and her team found that most of these users know that saving is important, but do not always set aside as much as they intended. The Center for Advanced Hindsight team tested embedding reminder prompts and decreased the amount they encourage people to save via text messages.
The Center's work increased, and in some cases doubled, the number of M-TIBA users depositing at least once in a 90-day period. 
Big goal: Jiang is working on a new project to explore architecture and wellness. She's working with a team of behavioral scientists and architects to see if the Center for Advanced Hindsight can learn how refrigerators can be designed to encourage people to eat more produce. 
"Our environment has some influence on our habits that we don't think about," Jiang said. "We're applying behavioral science to make informed choices in architecture that can promote a healthy lifestyle," Jiang said. 
Aline Holzwarth, principal of the Center for Advanced Hindsight, is interested in how technology tools can be used to help people make better health decisions. 
As part of her effort to bring behavioral science into digital health, Holzwarth leads a partnership with health technology platform Pattern Health to apply behavioral science to design patient care plans that lead to better health outcomes. 
In a clinical trial that began in 2017, the Center for Advanced Hindsight partnered with the Duke Clinical Research Institute to test different versions of the Pattern Health mobile app among 8,000 heart failure patients across 160 hospitals in the U.S. 
"We're interested in testing how different incentives work to help patients manage their heart failure condition, and how these systems might interact with the role of social support," said Holzwarth, who designed the behavioral intervention with Ariely.
 Have a suggestion for a Department Spotlight? Let us know here.