Weisenfeld Reappointed as Dean of the Humanities for Trinity College of Arts & Sciences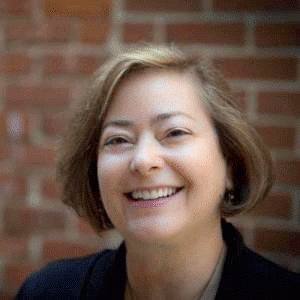 Gennifer Weisenfeld, professor of art history and visual studies, has been appointed to a second, three-year term as dean of the humanities for Trinity College of Arts & Sciences.
"Gennifer has been an excellent leader and a powerful advocate for the arts and humanities at Duke," said Valerie Ashby, dean of Trinity College, following the April 1 announcement. "She has built meaningful partnerships across the university, thoughtfully engaging her chairs and other academic leaders, and she secured funding for an initiative that is extending humanities research and student experinces beyond the traditional classroom setting."
Weisenfeld joined Duke's faculty in 1998. She served two years on the Advisory Committee for Appointment, Promotion and Tenure, and six years as the director of graduate studies for the Department of Art, Art History & Visual Studies prior to her tenure as dean. Her scholarship focuses on modern and contemporary Japanese art history, design and visual culture.
Weisenfeld holds a master's degree and a doctorate from Princeton University, and a bachelor of arts from Wesleyan University. Known for her cross-disciplinary approach to a range of visual materials, her research draws from both the fine arts and mass media, and includes the built environment, performance and scientific visualizations.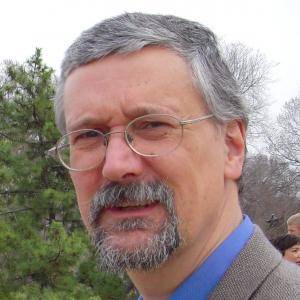 Prior to starting her second term, Weisenfeld will take a year of leave beginning July 1 to finish a book on the visual culture of civil air defense in wartime Japan. Neil McWilliam, the Walter H. Annenberg Professor of Art, Art History & Visual Studies, will serve as the interim humanities dean during that time.
McWilliam received his doctorate and bachelor of arts degree from University of Oxford. He served as interim chair for AAHVS from 2017-2018 and was a director of undergraduate studies for three years prior. His research focuses on the visual culture of 19th- and early 20th-century France, and particularly on public sculpture, the Academy, art criticism, and the interrelationship between aesthetics and political ideologies during the period.
"Neil is an outstanding scholar who has extensive experience at all levels of administrative work, departmental and university-wide," Weisenfeld said. "I have the utmost confidence in his ability to shepherd all of the important work of the dean's office during my sabbatical."
Read More
Gennifer Weisenfeld on Duke's Plan for New Humanities Lab