Preserving Your Department's Historic Records
Duke University Archives collects vital pieces of Duke's story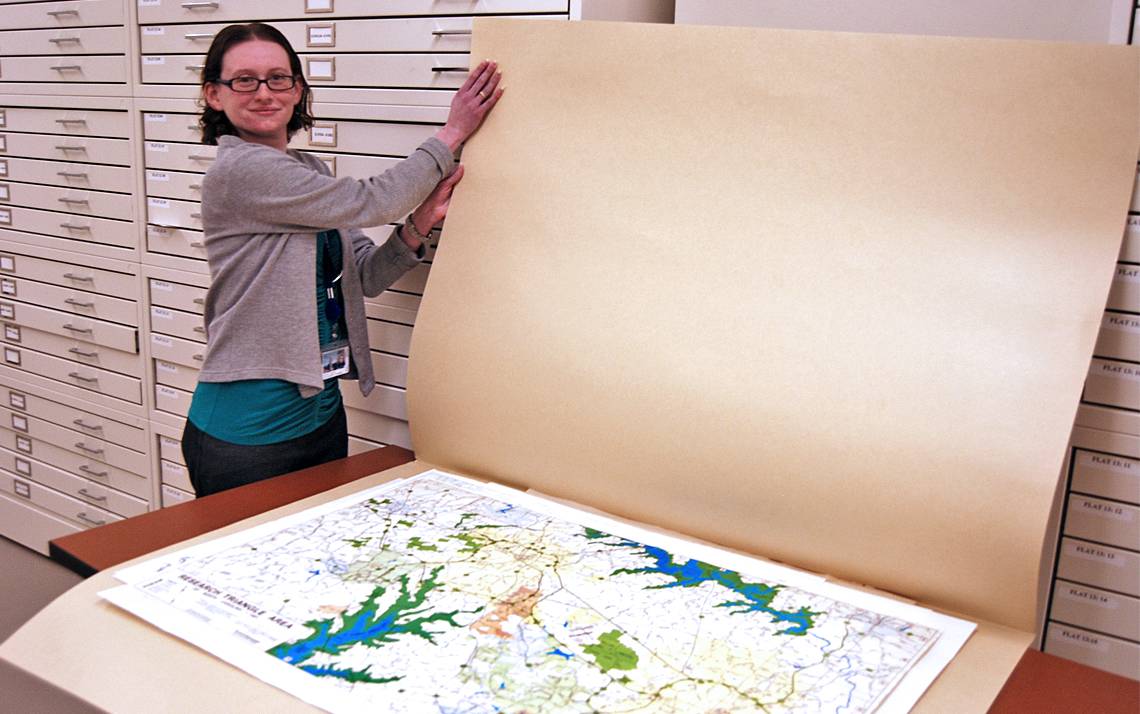 Show Hillary Gatlin a packed filing cabinet, boxes of papers or an overfilled storage closet and she doesn't mind diving right in.
As the Records Manager for the Duke University Archives, it's her job to help offices at Duke go through their stashes of old documents to see what has historical significance and what's clutter.
"Sometimes I think about it like opening presents, you never know what you're going to find," Gatlin said of sifting through boxes of old documents.
Gatlin, who came to Duke last year, has helped several parts of the university go through old records. And she can likely help your corner of Duke do the same.
"If you don't know whether or not your records are historical or important enough, a quick phone call and a quick visit can help figure all of that out," Gatlin said. "It doesn't take very long to check and I try to get out to offices very quickly."
Her routine is fairly simple. If an office has some old material it would like to be looked at, Gatlin can come by and review it. If it's something the University Archives is interested in – such as correspondence, photographs, meeting notes or items promoting a campus event – she'll arrange for it to be transferred. She'll also identify records that must be maintained in order to comply with federal and state regulations, such as certain financial documents.
If it's not archive-worthy – think old expense reports or duplicate copies of other documents – she'll give you the green light to throw it out if you'd like.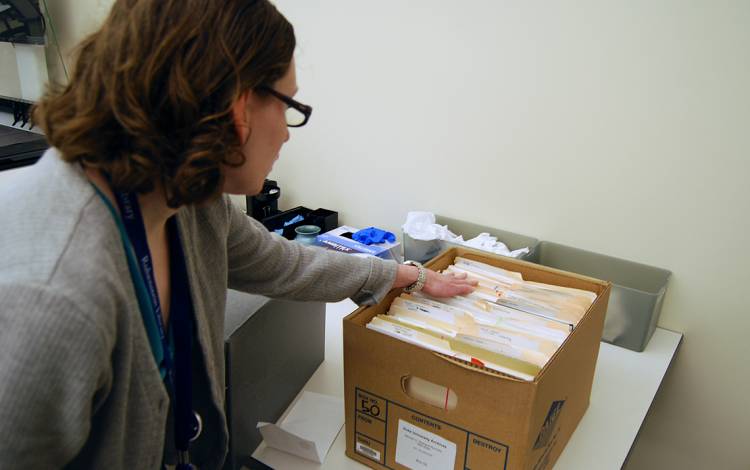 Once documents are transferred to the archives, they're preserved at the Library Service Center and made available to researchers, though administrative records aren't available until 25 years after they've been created.
Gatlin recently helped the Department of Physics transfer the records of a former department chair and assisted with the transfer of marketing materials from some of the Office of University Development's recent giving campaigns.
She's worked with Duke Forest, helping bring early maps, scrapbooks by students and correspondence and financial ledgers relating to the foundation of the forest itself, into the archives.
"At first glance, those may not seem like the most exciting things, but when you get down into them, there's a lot of really great information about the history of Duke Forest," Gatlin said of the financial documents.
She's also helped transfer documents showing the early plans for the Nasher Museum of Art.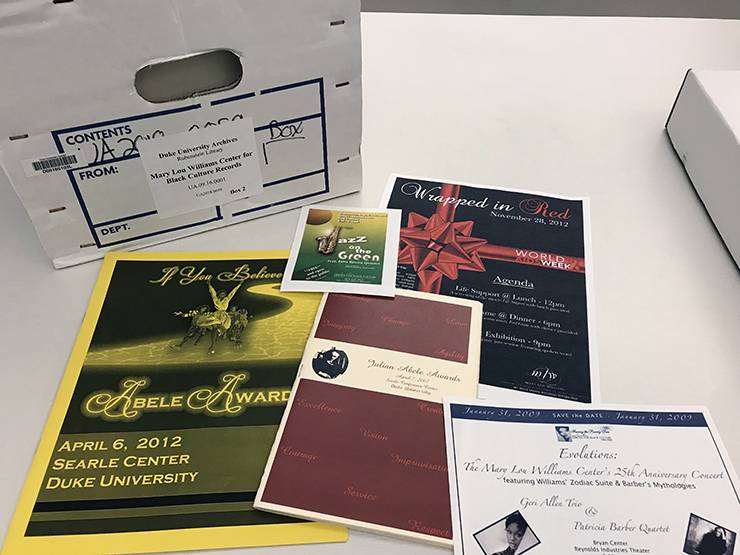 She recently helped Chandra Guinn, director of the Mary Lou Williams Center for Black Culture, move some of the center's materials into the archives.
"There's so much that happens in the day-to-day operations and current activity of the center, it's difficult to find time to go back and review documents with the thoroughness that I would want to ensure that the appropriate items got transferred," Guinn said. "It's my deepest desire that the history of black people at Duke is contained in the archives. So it has been an ongoing project for us to pull together these materials."
Among the items from the Mary Lou Williams Center that were added to the archives were early promotional materials for the Mary Lou Williams Jazz Festival, brochures from the center's opening ceremony – at which Nobel Prize winning author Toni Morrison was the keynote speaker – and writings of the center's first director, Edward Hill.
"We want to preserve anything that helps tell Duke's history and the history of what happens here on campus," Gatlin said.
Get help from Gatlin by calling 919-684-8066 or send email to hillary.gatlin@duke.edu.
Have a story idea or news to share? Share it with Working@Duke.