The Building Blocks of Scheduling Your Day
Estimating how much time you need to do something is crucial for efficient planning
As a transition manager with Duke Health's Facility Planning, Design and Construction Office, Mironda Divers' job is to coordinate the often-overlooked-but-crucial steps that take place between the completion of a construction project and when it's ready to be used.
She works closely with Duke units waiting to move into a building and the workers who set up the furniture, technology and patient care infrastructure they need. And Divers does all this in periods that can last anywhere from a few days to a few weeks.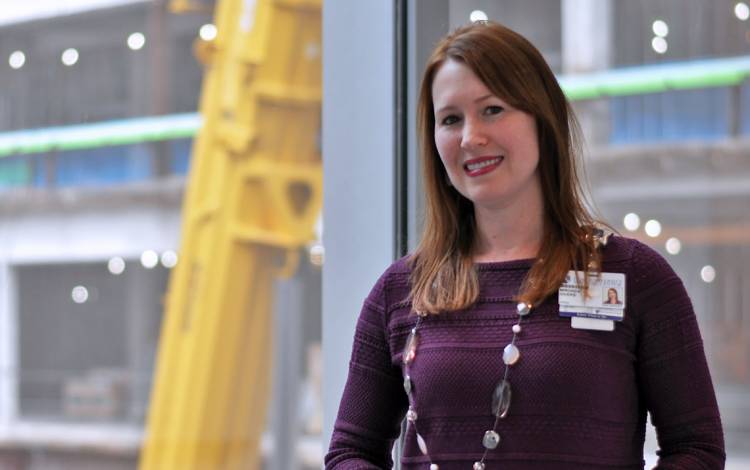 With so many things to get completed in a short time – she often has as many as 10 projects going on at once – planning is key. But no plan can be built without solid estimates for how much time each part of the job requires.
"It's critical that we have realistic timelines for how long a task is going to take," Divers said.
Whether you're getting a new building ready, or simply mapping out a busy workday, the ability to anticipate how much time you'll need for each task is an often overlooked, yet essential skill.
With help from Duke experts, here are some ideas to keep in mind when trying to budget your time.
Build in Wiggle Room
Abby Farrell, a senior practice partner with Duke Learning & Organization Development (L&OD), teaches courses on project management. In those, she underscores the importance of building a timeline for each project.
And as a devout believer in to-do lists, Farrell uses the same approach when planning out her work week. She writes down various tasks that need to be completed and budgets time in which to work on each one.
She said it's important to give yourself extra time in order to account for potential delays.
"You have to be honest with yourself," Farrell said. "You have to make sure you have enough time to push things forward, because if not, the next thing you know, it will be Friday."
Study the Big Picture
Mironda Divers said that one of the most valuable parts of the planning process on her projects are the meetings that take place early on. It's there, when all of the stakeholders are seated around a table, that the interconnected nature of the work comes into focus.
Divers said that it's in these sessions when people responsible for each piece of the job get to see how their task fits into the larger picture. For instance, the people who are installing carpet need to get their work done before furniture movers can start their work.
"We're all in the same meeting, talking about what our needs are," Divers said. "We can talk through what's important, what needs to go first, what needs to go second and align our timelines. That's when you realize you're working as a team."
Divers said that it's important to view your individual workflow in the same big picture context. Being aware of how your tasks fit into schedules of colleagues around you can help prioritize tasks that need to be focused on first and how much time you have to get them done.
"It's important to remember that we're all interlinked," Divers said.
Keep Track of Your Progress
Laura Webb, project manager for Duke's Office of Information Technology (OIT), describes herself as a detail-oriented person. That comes in handy as she's tasked with overseeing projects that can range from an update to the Duke Mobile App, a rollout of a new bulk email service for Duke or even the reorganization of some OIT office space.
She said knowing how much time to devote to different parts of these projects is a skill she uses often. Whether it's a schedule for a project or for her work day, Webb builds her plan on the foundation of proven estimates for how long each task will take. Those estimates aren't pulled from thin air.
Webb said that after each project is completed, she likes to look back to see how it unfolded. This post-completion debrief, which can be done on her own or along with colleagues, provides a clear view of the workflow.
And with Webb's habit of writing down dates and times on all of the notes she keeps from each project, she comes away with an accurate picture of how long everything took, which comes in handy when making a plan for a similar project in the future.
"It's really important when you achieve a goal to pause and get feedback from your team and even yourself on what you learned," Webb said. "That's where timelines get identified."
Write Every Step Down
Webb said that project managers "think in sticky notes."
What she means is that they like to break a project down in granular detail, turning a potentially massive undertaking into simply a large collection of small steps.
This perspective can be of use in planning a busy work day or project at home. In each case, by listing each step in detail, it can give you an accurate visualization of just how involved the task is, and how long it should take.
These steps are occasionally laid out in the form of sticky notes affixed to the walls of a conference room, giving Webb and her colleagues a visual representation of the work ahead.
Webb used this approach when planning a recent redecoration of her home. On a blank wall, she put sticky notes for each part of the project, allowing her to map out a strategy and see how much needed to be done.
While her wall of sticky notes has helped her craft a plan, sometimes even the best planners can run into hiccups.
"Not always," Webb said when asked if everything had gone according to plan. "But at least I knew what I needed to do to stay on schedule."
Have a story idea or news to share? Share it with Working@Duke.