3 Hidden Perks of Duke Libraries
Enjoy a free subscription to Ancestry.com, free DVD rentals and more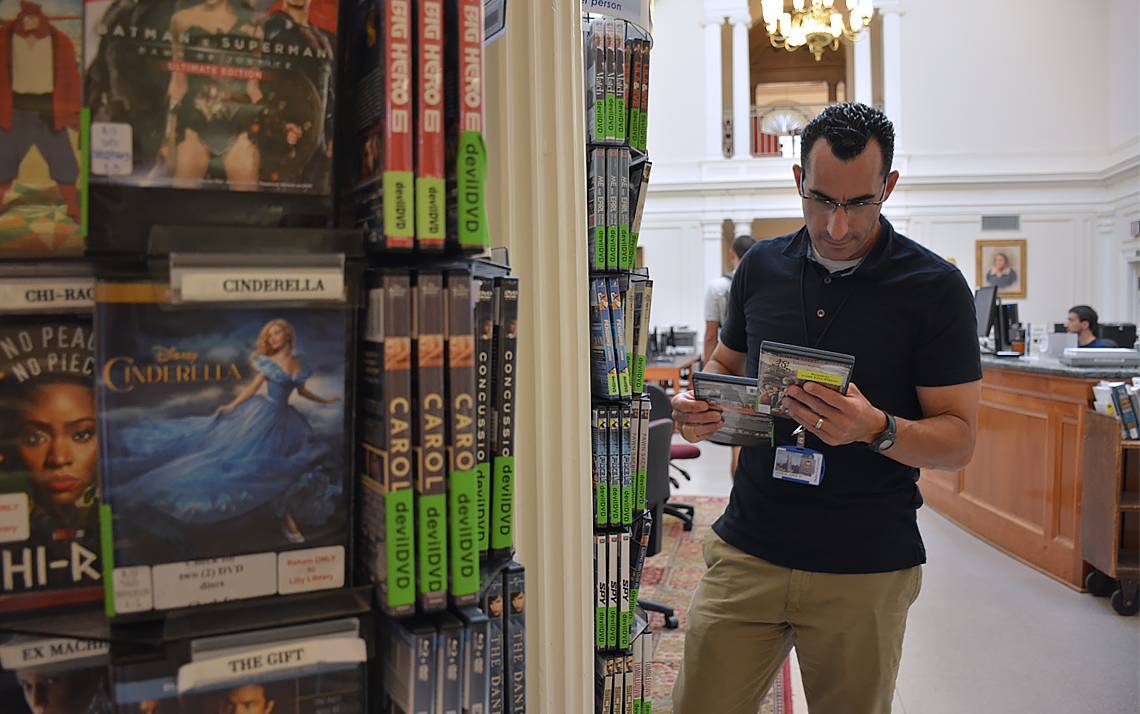 Chris Simmons was always told his great grandfather vanished one day in May 1934, never to be heard from again. The family assumed he built a new life.
They were wrong.
While digging through Ancestry.com, Simmons found a newspaper article about his great grandfather, Warner Bailey. The article from October 1934 said his grandfather was shot and that his body was rumored to be in a lake.
"I called my dad to tell him all of this. He was totally surprised and fascinated," said Simmons, associate vice president for Duke's Office of Government Relations.
Simmons has resolved to solve the 100-year-old family mystery with help from a free subscription to Ancestry.com, which Duke Libraries provides to Duke staff, faculty, students and alumni for free.
In addition to access to Ancestry.com, check out these hidden perks of Duke Libraries.
A Wellness Oasis in Perkins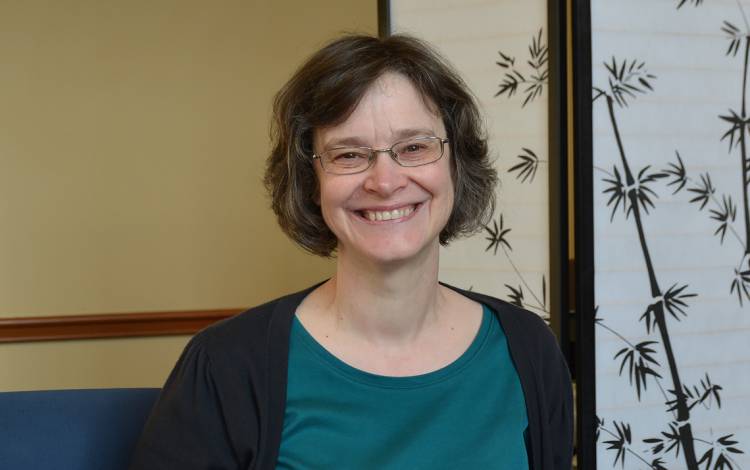 Escape the hustle of West Campus with a few quiet moments in a Perkins Library retreat.
Oasis Perkins, located on the fourth floor of Perkins Library in Room 418, contains a small couch, lounge chair, coffee table and space to do yoga while basking in a steady stream of sunlight and views of Abele Quad.
Margaret Swezey visits the space when she feels herself absorbing the stress of the students she meets with. Swezey, associate director of Duke's Writing Studio, works with about 20 students each week to help them get started on a paper, think through the revisions they want to make and to teach writing strategies they can apply.
"It's so easy to get caught up in their energy, especially during finals," she said. "The more stress I feel, the harder it is to concentrate in meetings."
Swezey escapes to Oasis Perkins to reset every couple weeks during her days filled with writing appointments. The room has yoga mats, meditation cushions, coloring books and essential oils to help the Duke community relax and recharge.
Swezey takes 30 minutes to do a crossword puzzle, practice a couple of yoga positions or have some mindful breathing sessions.
"I'm more present when I meet with students if I set aside a few minutes to recharge in the Oasis," she said.
Choose from 30,500 Movies
Harold Erickson is a de facto movie critic in his office at the Duke University Medical Center Library & Archives.
Once every week or two, he borrows three DVDs from Duke Libraries to watch at home. While Lilly Library holds the majority of the collection of 30,500 DVDs, staff, faculty and students no longer have to pick up selections from the library on East Campus. You can request your DVD online and collect your movie from the Duke library of your choice. Employees and students can borrow one recently released DVD – under DevilDVDS – and three titles from the regular collection. Ford Library, within the Fuqua School of Business, also has an extensive list of DVDs and Blu-rays that can be delivered around campus.
Erickson, who works in the Nanaline Duke Building, picks up his movies from the Medical Center Library, a five-minute walk from his office. Some of Erickson's favorite movies include "The Godfather Part II," "Blue Angels" and "Unforgiven."
"It's very convenient to just step away for a couple of minutes to run my errand," said Erickson, the James B. Duke Professor of Cell Biology for the Duke School of Medicine.
Elizabeth Berney, access serves manager for the Medical Center Library, loves to see what Erickson checks out. She watched "The Apartment" and "Manchurian Candidate" upon his recommendation.
"I've come to trust Dr. Erickson's judgment," Berney said. "He watches a ton of good things."
Find Your Family History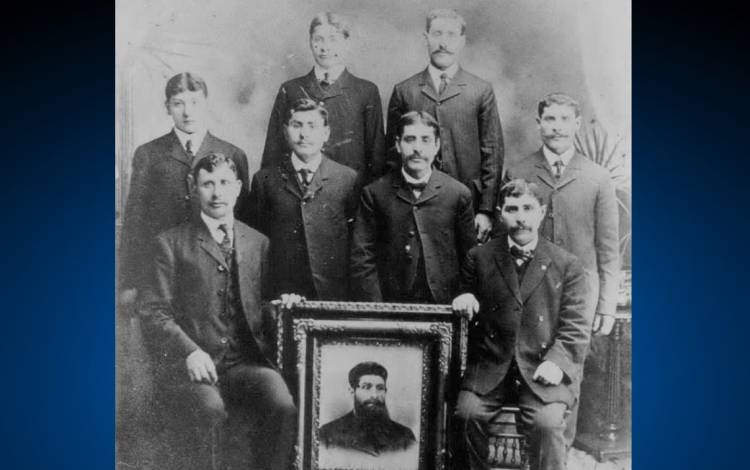 Kelly Cohen-Mazurowski didn't know much about her family's Polish ancestry beyond the name of her great-great-grandfather Kalmos Rubenstein.
Like Chris Simmons, she turned to the genealogy website Ancestry.com for answers. The library's subscription to the website means anyone with a Duke NetID can access census, church, court and immigration records, World War I draft registration courts and histories of former slaves, among other things.
The service provides access to 4,000 databases, 1.5 billion names and 1,000 historical maps.
Cohen-Mazurowski's great-great-grandfather Kalmos Rubenstein lived in the small town of Suwalki in Northeastern Poland. Cohen-Mazurowski, director of academic engagement for global and civic opportunities at the Duke Academic Advising Center, found Rubenstein's World War I draft card and a photo of him and his seven brothers holding a portrait of their father.
"It's so interesting to get to play and see how much you can find," she said. "There's an amazing amount you can get out of Ancestry."
Have a story idea or news to share? Share it with Working@Duke.