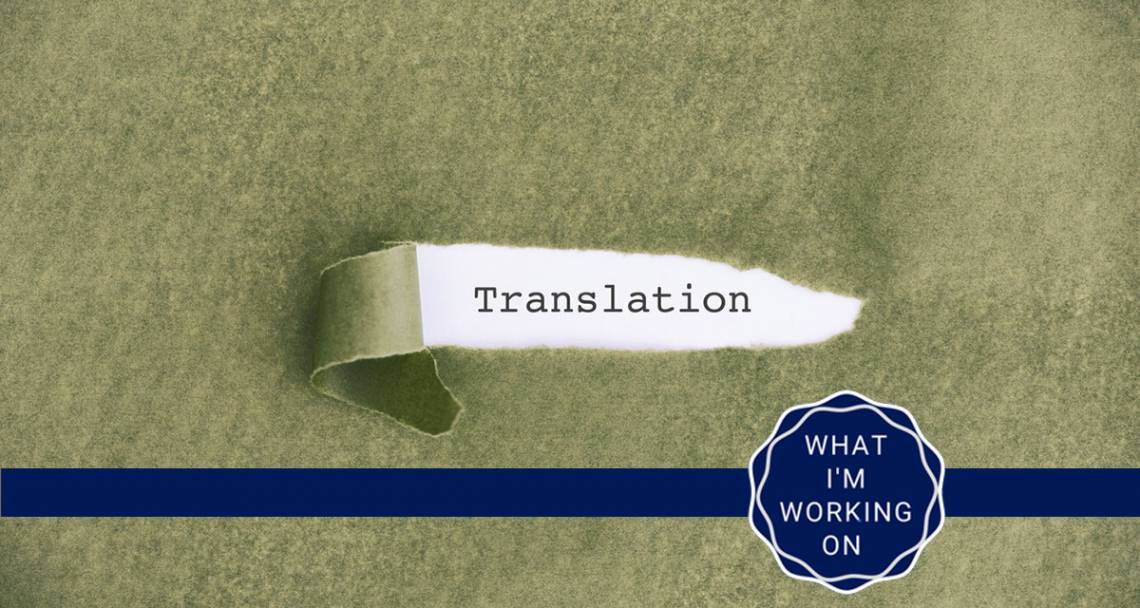 As the number of Duke students who grew up speaking Spanish at home grows, faculty in the Spanish Language Program within Romance Studies are altering their courses to better mesh with these students' needs and abilities. Here, Senior Lecturer Joan Munné discusses ways he and his colleagues are adapting the Spanish-language curriculum at Duke.
Hello Professor Munné: What are you working on these days?
Currently I'm involved in a couple of projects related to heritage-language teaching and learning. Eight years ago, Professor Liliana Paredes and I created Spanish 305 for Duke's Latinx students, students who grew up speaking Spanish at home, but who have received the majority of their formal education in the English language. These students have language-learning objectives that are distinct from those that work for most of Duke's Spanish-language learners, so we developed a course in which heritage learners of Spanish can transfer their reading and writing skills from English to Spanish, gain exposure to a more formal register of Spanish, think critically about bilingual identities, and maintain their spoken Spanish.
The Latinx population at Duke has grown significantly within the last few years, and it's become clear that we need a similar class at a lower level. Professor Paredes and I are now developing this new heritage speakers' course. Besides course development, my current students and I are a putting together a booklet documenting their experiences as heritage speakers growing up in the US and living their lives in two languages and cultures.
I've also been putting a lot of effort into showcasing the importance of translation and interpretation, and the need to provide access to information in all languages. For example, why does a prestigious institution such as Duke not offer more resources translated into other languages? We would not have access to other cultures' texts if it weren't for translation: how do we create awareness around the vital role that translation plays in a globalized world?
How different is the Spanish a Latinx student learns growing up from the Spanish other US students learn in a classroom?
Each student's experience is different, but generally Latinx heritage speakers learn the language from their relatives and members of the community. They hear it spoken and some, depending on the degree of contact with the language, learn to speak it and become functional or even fluent Spanish speakers. Few Latinx heritage speakers get substantial practice with reading and writing Spanish, since there's often not much occasion for that in their daily life, unlike their experience in school with English. We can say they are bilingual, but the ranges of bilingualism depend on the conditions of their upbringing and their contact with both languages. Also, heritage speakers sometimes think their Spanish isn't "good enough," but in our course they learn the value of what they already have.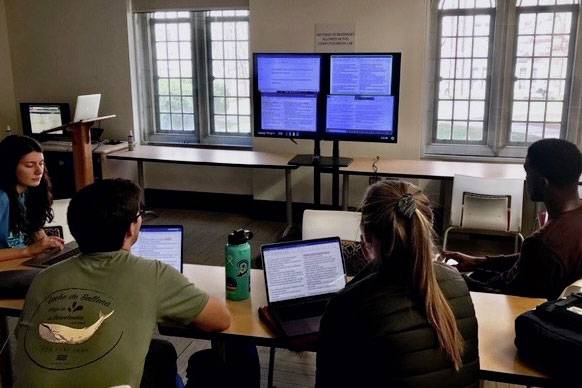 How do you teach the art of translation here at Duke?
In the Spanish 310 class I co-teach with Professor Melissa Simmermeyer, among other projects, students shadow an interpreter at Duke Hospital, and hear from professionals who tackle translation and interpretation every day.  We believe there's no better way to understand what translation and interpretation are than hearing from practitioners and engaging in the practice yourself! This semester our Spanish 310 students will translate key portions of the Nasher Museum's website to Spanish, to make it available to the public.  
The world is smaller and more connected than ever. Does this mean there's greater demand or need for students to have foreign language and translation training as they head into the world?
Absolutely. More and more businesses and non-profits are going global, and candidates with knowledge of other languages are assets and are in great demand. There is currently a lack of translators qualified to meet those demands. The socioeconomic and cultural realities of the 21st century require the kind of student who knows languages ​​besides English and who possesses a broad cultural understanding and worldview. Language education is critical to our students' success in the world of the future.
 The US not only needs to give students opportunities to learn languages besides English, but must also increase students' knowledge of other cultures. Statistics show, however, that less than 20 percent of students in US public schools are enrolled in a language class.
But it's not just about getting an edge in the job market; learning other languages and cultures brings many other benefits such as a more global understanding of issues of similarity and difference, the development of analytical, critical, and interpretive abilities, the boosting of creativity and the improvement of memory as we age.  And it can even strengthen our notion of our own individual place in this globalized world.