This spring, Duke authors have unusual stories to tell: The sublime but endangered snow leopard in Afghanistan; a Maoist group striking terror throughout Peru in the 1980s; a Togolese fixer who assists those with dreams of escaping poverty through a US visa.
Below, we offer a roundup of titles worthy of attention.
Many of the books, including new editions of previous titles, can be found on the "Duke Authors" display shelves near the circulation desk in Perkins Library. Some are available as e-books for quick download. Most can also be purchased through the Gothic Bookshop.
[Duke Today will provide similar updates in the future. If you are a member of the Duke faculty or staff who will be publishing a book of interest to a general audience, send us a message about it along with your publisher's brief description.]
Stuart M. Benjamin, co-author: "Internet and Telecommunication Regulation" (Carolina Academic Press)
Benjamin, the Douglas B. Maggs Professor of Law, collaborates with a colleague at Northwestern University to provide a comprehensive analysis of internet and telecommunications regulation, drawing on administrative, constitutional and economic issues that arise in these important industries.
Curtis Bradley, editor: The Oxford Handbook of Comparative Foreign Relations Law (Oxford University Press, June 12)
Bradley, a professor of law and public policy studies, has edited this reference work of the emerging field of comparative foreign relations law.
Luke Bretherton: "Christ and the Common Life: Political Theology and the Case for Democracy" (Eerdmans, May 7)
Bretherton, professor of theological ethics at Duke Divinity School and senior fellow of the Kenan Institute for Ethics, offers an introduction to historical and contemporary theological reflection on politics and opens up a compelling vision for a Christian commitment to democracy. "Christ and the Common Life" equips students to understand politics and its positive and negative role in fostering neighbor love.
Leo T.S. Ching: "Anti-Japan: The Politics of Sentiment in Postcolonial East Asia" (Duke University Press, May 17)
Advocating for forms of healing that do not depend on state-based diplomacy, Ching, associate professor of Japanese and East Asian Cultural Studies, suggests that reconciliation requires that Japan acknowledge and take responsibility for its imperial exploits in Asia.
Missy Cummings, co-author: "Artificial Intelligence and International Affairs: Disruption Anticipated" (Chatham House, The Royal Institute of International Affairs)
Cummings, a professor in the Department of Electrical and Computer Engineering, is a partner in a project that aims to bridge the gap between the technical and policy sectors to examine how AI can contribute to different aspects of security policy.
Ellen F. Davis: "Opening Israel's Scriptures" (Oxford University Press, July 1)
Based on more than two decades of lectures on Old Testament interpretation, Divinity School professor Ellen F. Davis' collection of 36 essays on the Hebrew Bible, from Genesis to Chronicles, gives powerful insight into the Israel's Scriptures as a theological resource. She shows through examples that the critical interpretation of texts is provisional, open-ended work -- a collaboration across generations and cultures. Davis is Amos Ragan Kearns Distinguished Professor of Bible and Practical Theology at Duke.
Alex Dehgan: "The Snow Leopard Project: And Other Adventures in Warzone Conservation" (PublicAffairs)
Alex Dehgan, a 1991 Duke graduate and the Chanler Innovator in Residence at Duke Innovation & Entrepreneurship, shares the remarkable story of the heroic effort to save and preserve Afghanistan's wildlife -- and a culture that derives immense pride and a sense of national identity from its natural landscape. Dehgan, an evolutionary biologist, arrived in the country in 2006 to build the Wildlife Conservation Society's Afghanistan Program. Conservation, it turned out, provided a common bond between Dehgan's team and the people of Afghanistan.
Dr. Sharon Fekrat, editor: "Curbside Consultation in Retina: 49 Clinical Questions, Second Edition" (Slack Incorporated)
Sharon Fekrat, vitreoretinal surgeon at Duke, guided the design of this reference work that offers expert advice, preferences and opinions on a variety of clinical questions commonly associated with the retina. Associate editors are Drs. Akshay Thomas, formerly a Duke VR fellow, and Dilraj Grewal, an associate professor of ophthalmology.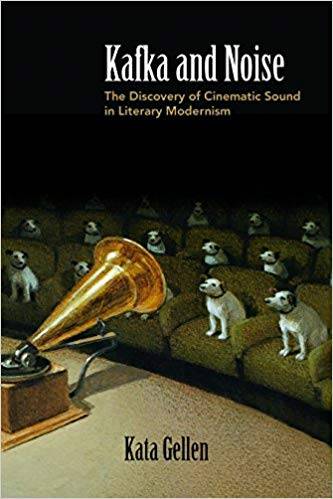 Kata Gellen: "Kafka and Noise: The Discovery of Cinematic Sound in Literary Modernism" (Northwestern University Press)
A series of disruptive, unnerving sounds haunts the fictional writings of Franz Kafka. These include the painful squeak in Gregor Samsa's voice, the indeterminate whistling of Josefine the singer, the relentless noise in "The Burrow," and telephonic disturbances in The Castle. In "Kafka and Noise," Gellen, an assistant professor in the Department of Germanic Languages and Literature, applies concepts and vocabulary from film theory to Kafka's works to account for these unsettling sounds and the complex role they play in Kafka's larger project.
Kristin A. Goss, co-author: "Gun Studies: Interdisciplinary Approaches to Politics, Policy and Practice" (Routledge)
"Gun Studies" offers fresh research and original perspectives on the contentious issue of firearms in public life. Goss, an associate professor of public policy, directs the Duke in DC program, which provides select undergraduates with an immersive experience combining work experience and policy-oriented seminars.
Jason Gray: "Radiation King" (Lost Horse Press, April 11, 2019)
This second full-length collection by poet Jason Gray, an assistant editor at the Nicholas Institute for Environmental Policy Solutions, takes us to the beginning and the possible futures of the atomic world we created at the start of the 20th century.
Joseph Grieco, co-author: "Introduction to International Relations: Perspectives, Connections, and Enduring Questions" Second Edition (Red Globe Press)
The second edition of this bestselling introductory textbook provides a comprehensive and accessible guide to international affairs, and includes a new chapter on international organizations. Grieco, a professor of political science, concentrates in his scholarship on theories of international relations, issues of international political economy and problems of international conflict.
Stanley Hauerwas: "Minding The Web: Making Theological Connections" (Cascade Books)
In this new collection of essays, lectures and sermons, Hauerwas continues his life's work of discovering and recovering the theological connections necessary for the church to bear faithful witness to Christ in complex and changing times. Hauerwas is Gilbert T. Rowe Professor Emeritus of Divinity and Law at Duke. His books include "Hannah's Child: A Theologian's Memoir" and "With the Grain of the Universe."
Dr. Jeffrey Kuller, co-editor: "Perinatal Genetics" (Elsevier)
Kuller, a professor of obstetrics and gynecology in the Division of Maternal-Fetal Medicine at Duke University Medical Center, and his co-editors cover clinically relevant topics for providers who care for pregnant women and couples contemplating pregnancy.
Mbaye Lo, editor: "The Arabic Classroom: Context, Text and Learners" (Routledge)
Mbaye Lo, associate professor of the practice of Asian and Middle Eastern Studies, has collected recent scholarly work and critical writing from Arabic instructors and language experts. Featuring global case studies, the book examines the status of Arabic teaching and learning in the modern classroom.
Abdeslam M. Maghraoui, co-editor: "The Lure of Authoritarianism: The Maghreb after the Arab Spring" (Indiana University Press, April 1)
Maghraoui, associate professor of the practice of political science, has helped to collect works that document a gradual shift toward support for authoritarianism over democracy that stretches back decades in North Africa.
Negar Mottahedeh: "Whisper Tapes: Kate Millett in Iran" (Stanford Briefs)
Literature professor Negar Mottahedeh's new book, published with the 40th anniversary of the Iranian Revolution and the women's protests that followed on its heels, recalls feminist icon Kate Millett's historic visit to Iran and lays out the nature of her encounter with the Iranian women's movement.
Charles Piot: "The Fixer: Visa Lottery Chronicles" (Duke University Press, June 14)
In the West African nation of Togo, applying for the U.S. Diversity Visa Lottery is a national obsession. In "The Fixer," Charles Piot, a professor of cultural anthropology and African and African American Studies, follows Kodjo Nicolas Batema, a Togolese visa broker --known as a "fixer" -- as he shepherds his clients through the application and interview process. Piot captures the ever-evolving cat-and-mouse game between the embassy and the hopeful Togolese, as well as the disappointments and successes of lottery winners in the United States.
Rachel L. Richesson, co-editor: "Clinical Research Informatics" Second edition. (Springer)
Richesson, an associate professor in the School of Nursing, presents a detailed review the use of informatics in the continually evolving clinical research environment. In this new edition, emphasis is placed on the changing role of the consumer, and the need to merge clinical care delivery and research.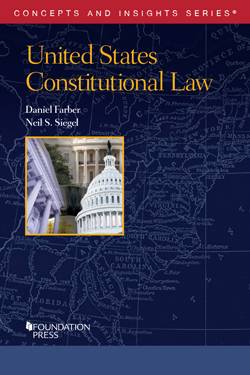 Neil S. Siegel, co-author: "United States Constitutional Law" (Foundation Press)
Siegel, the David W. Ichel Professor of Law and a professor of political science, has teamed with a colleague at the University of California, Berkeley, to write this introduction to American constitutional law and constitutional theory, emphasizing their relationship to constitutional politics. He guides students and engaged citizens through the complexities of U.S. Supreme Court doctrine in key areas ranging from federalism and presidential power to equal protection and substantive due process. For more, read here.
Stephen W. Smith: "The Scramble for Europe, Young Africa on Its Way to the Old Continent" (Polity, June 24)
If Africa's migratory patterns follow the historic precedents set by other less developed parts of the world, in 30 years, Europe will include at least 150 million Afro-Europeans. Seeking to address the question of how Europe will cope with an influx of this magnitude, professor and journalist Stephen Smith argues for a path between the two extremes of today's debate, advocating migratory policies that strike a balance between compassion and the interests of European nations. Smith, who has been teaching African studies at Duke since 2007, is a former editor at Le Monde and Libération.
Orin Starn, co-author: "The Shining Path: Love, Madness, and Revolution in the Andes" (Norton, April 30)
Cultural anthropologist Starn and a colleague at UNC-Chapel Hill write a narrative history of the unlikely Maoist rebellion, led by a philosophy professor, that terrorized Peru even after the fall of global Communism. The Shining Path's guerrilla warfare led to more than 60,000 deaths. Starn and historian Miguel La Serna investigate the causes and consequences of this insurgency and the resistance offered by individuals from mountain villagers to the Nobel Prize–winning Mario Vargas Llosa.
Michael Ward, co-author: "Spatial Regression Models" Second Edition. (SAGE Publications)
Ward, a professor emeritus of political science, joins a colleague at the University of Essex in illustrating the use of spatial analysis in the social sciences within a regression framework. New to the second edition is a chapter on mapping as data exploration and its role in the research process, updates to all the chapters based on substantive and methodological work.
Robyn Wiegman, editor: "Sexual Politics, Sexual Panics" (A special issue of differences) (Duke University Press, May)
This special issue of the feminist journal differences provides commentaries on the critical and political stakes of contemporary sexual politics in the United States. Wiegman, a professor of literature and Gender, Sexuality and Feminist Studies, brings together essayists who delve into the implications and assumptions behind significant terms such as #metoo and trigger warning. Others explore how universities have become spaces for pedagogy around affirmative consent or connect Larry Nassar's serial sexual assaults to feminist writing about the systemic nature of sexual violence.
Norman Wirzba: "Food and Faith: A Theology of Eating" 2nd Edition (Cambridge University Press)
This revised edition includes a new introduction and two new chapters, as well as updated bibliography. The additions add to the book's core idea of creaturely membership and hospitality through discussion of the microbiome revolution in science and the challenge of human significant alteration of our surrounding environment. Wirzba is a professor at Duke Divinity School and senior fellow at the Kenan Institute for Ethics.