Said@Duke: Luis Guillermo Solís Rivera on Challenges in Central America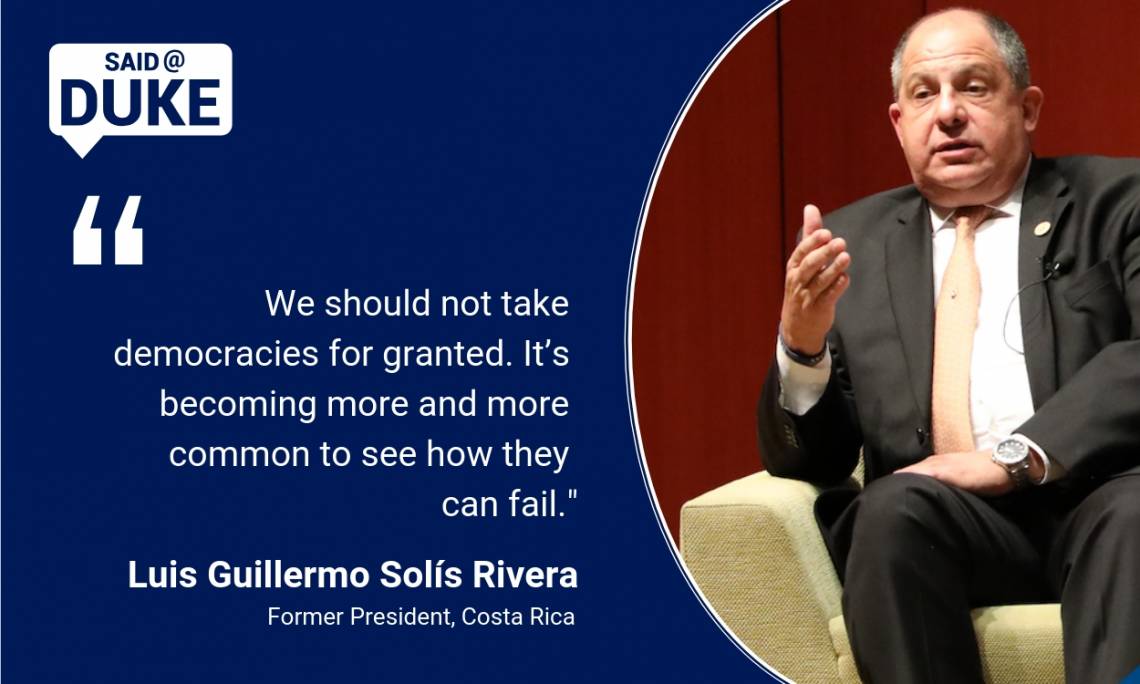 Former Costa Rican President Luis Guillermo Solís Rivera spoke Wednesday about the daunting challenges facing Central America. His talk at the Nasher Museum of Art touched on corruption and violence in the region. Solis was Costa Rica's president from 2014-18 and is now a visiting scholar at Florida International University.
For more Said@Duke, click here.