Said@Duke: Karen M. Davis on Women in STEM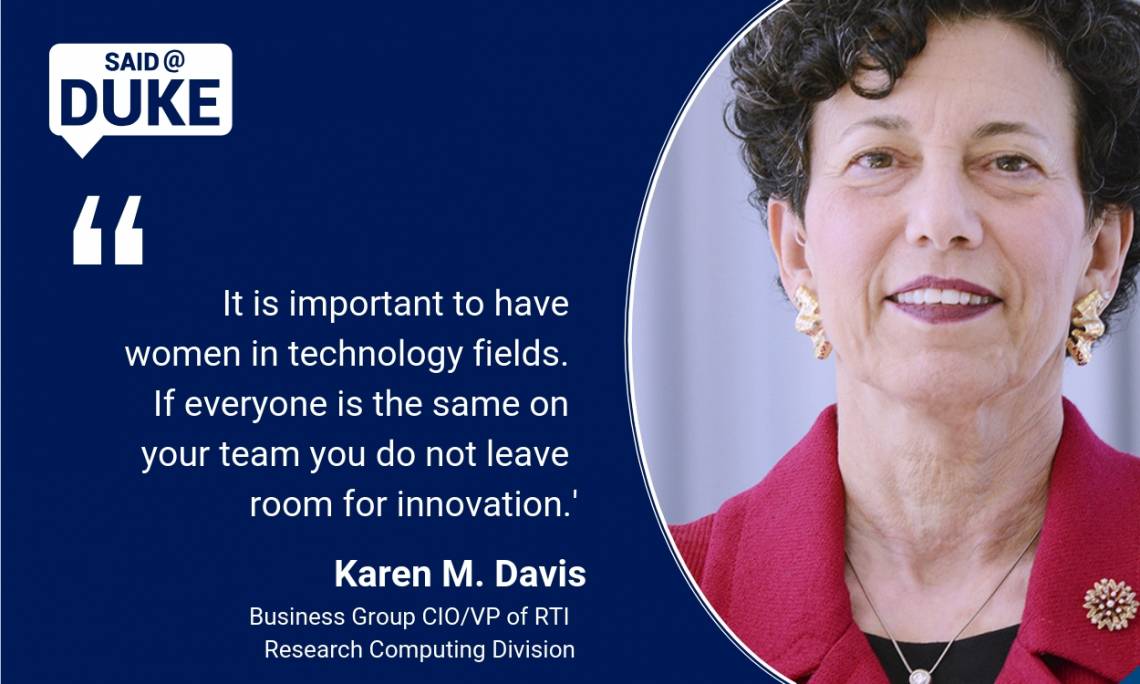 The Pratt School of Engineering sponsored a panel discussion and movie screening Tuesday exploring the challenges and solutions to address the gender gap in STEM. Along with Karen M. Davis, Business Group CIO & VP of RTI in Research Computing Division, the event also featured Maria Gorlatova, assistant professor of electrical engineering at Duke and Sondra Rivers, director of Global Markets Technology Division at Credit Sussie.
For more Said@Duke, click here.