NEH Chair Meets With Campus Faculty on Humanities Advocacy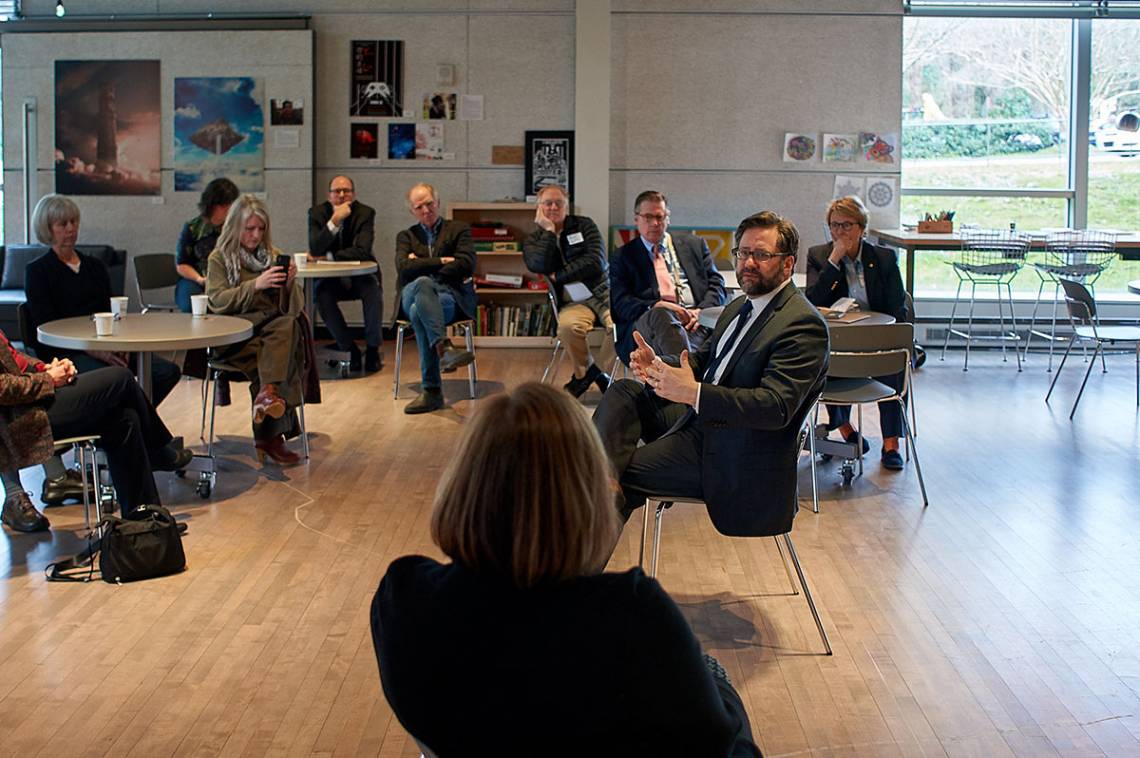 Jon Parrish Peede, chairman of the National Endowment for the Humanities, visited Duke University on Wednesday for an informal meet and greet with arts and humanities leaders from across campus. His tour included a stop at the Rubenstein Arts Center, the Nasher Museum of Art and the Center for Documentary Studies.
Peede, whose previous positions include publisher of the Virginia Quarterly Review (VQR) at the University of Virginia and literature grants director at the National Endowment for the Arts, was introduced and welcomed by Tom Rankin, director of Duke's MFA in Experimental and Documentary Arts. Peede was a student of Rankin's when he taught in the University of Mississippi's Southern Studies program.
Addressing an audience that included many previous and current NEH grant recipients, Peede spoke of developments in the field of public humanities. The NEH, together with the 55 state humanities councils including the North Carolina Humanities Council, fund grants to organizations committed to the public expression of scholarship outside of the academy and within communities.
The conversation also covered tactics for humanities advocacy in today's political climate and how today's best projects balance both an analog and digital approach.
The NEH has supported Duke-led projects, including a program to expand career opportunities for doctoral students in the humanities, "Voices of Change: Preserving and Presenting Radio Haiti" by Duke Libraries, and numerous faculty projects.